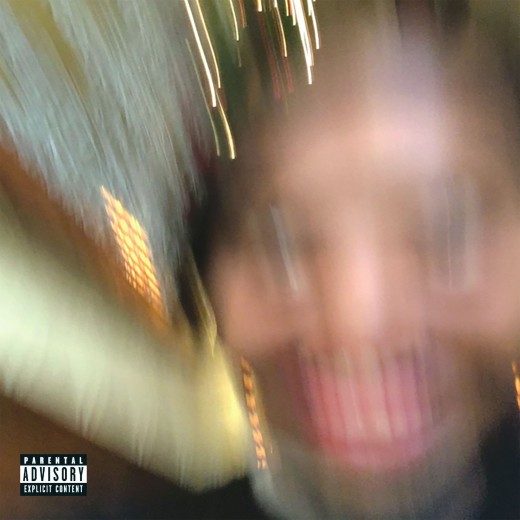 Some Rap Songs sees the welcome return of Thebe Neruda Kgositsile, otherwise known as Earl Sweatshirt. Since joining Tyler the Creator's Odd Future collective as a 15 year old prodigy, the LA-based MC has rightly staked a claim as one of the best in the business, delivering deeply personal rhymes with a level of literacy and complexity that few of his peers can match.
Some Rap Songs comes three years after release of his sophomore effort, the highly acclaimed I Don't Like Shit, I Don't Go Outside. Earl has had a lot to contend with in that time, including the death of his father (the South African poet and activist Keorapetse Kgositsile), and a subsequently cancelled European tour.
Emotional turmoil informs much of Some Rap Songs' dark, woozy nature. In stark contrast to the minimalism of Sweatshirt's previous albums, Some Rap Songs is dense, piling thick soul samples over one another until they become frayed and alien-sounding. Its heavy, stoned sound and the short nature of its songs (its 15 songs last just over 24 minutes) are reminiscent of MF Doom and Madlib's underground classic Madvillainy.
At its best, it shares some of that record's alchemy: single 'The Mint' practically reeks of blunt smoke, from the Black Dynamite sample that opens the track to its washy, off-kilter piano riff. At two minutes and 45, it's by far the longest track on the album. Of the vignettes either side, 'The Bends' is a highlight. Based on a hypnotic loop of Linda Clifford's 'After Loving', it betrays the deep influence of the darker side of the Wu Tang Clan on Earl's music, sounding faintly like an off-cut from GZA's Liquid Swords. The droning electronics of 'Nowhere2go', meanwhile, brings a further, dehumanised attachment to proceedings.
While the album's mixture of bravado and nightmarish sonic pallet is reminiscent of Danny Brown, and in particular his 2016 career best Atrocity Exhibtion (in which Earl was a featured artist), it's another Chicagoan that Some Rap Songs comes closer to. From its short run time to the way fractured soul samples convey the creators' internal anguish, some rap songs plays like a companion of sorts to Kanye West's ye. While Kanye's most recent effort was only sporadically good, Some Rap Songs avoids that record's pitfalls: rather than collapse into misogynistic sloganeering and musical dead ends, Some Rap Songs unfolds itself as wiser and more dense with each listen. It's an early Christmas cracker that will give the rap game much to think about.  Caolán Coleman