Visual Arts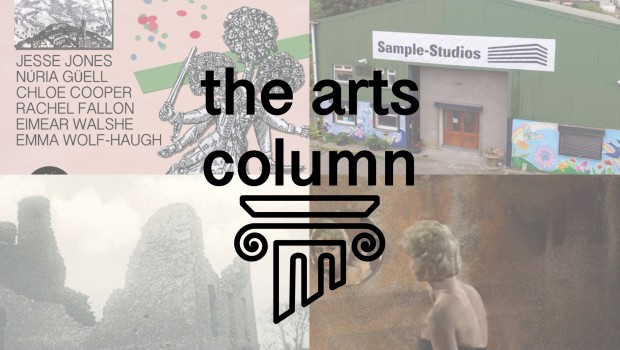 Published on January 29th, 2019 | by Aidan Kelly Murphy
0
the arts column: January 29th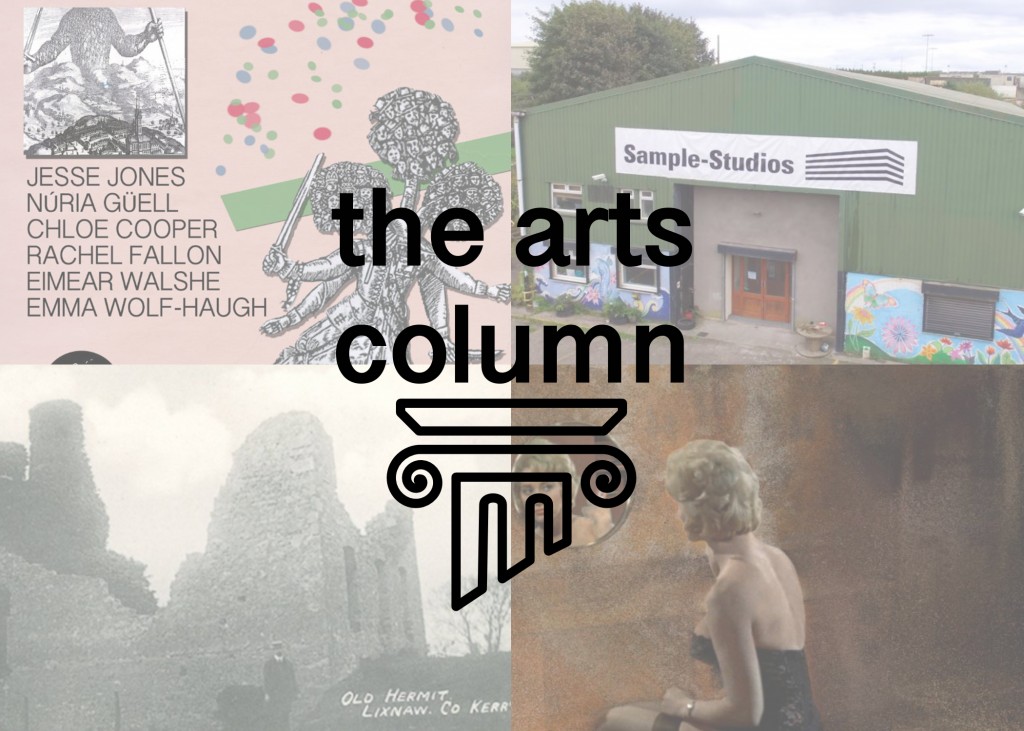 In this week's edition of the arts column we've details on a film screening, studio spaces, talks, commissions and job opportunities.
As always, if you have an event, talk, exhibition, or would like to recommend one please get in touch via aidan[at]thethinair.net

Screening| The Memory-Image + Mark Leckey @ IFI, Dublin
Tonight (January 29th) the IFI and aemi continue their joint series of screenings with The Memory Image + Mark Leckey. Leckey, who won the 2008 Turner Prize, is showing his 2015 film Dream English Kid 1964-1999 for the first time in Ireland, a work created using found footage on the internet that explores the artist's past. Alongside this are a number of other films and shorts, after which Leckey will take part in a discussion with NCAD's Dr. Sarah Durcan. The programme begins at 6:30pm this evening with full details available online here.

Exhibition| The Body Politic @ Catalyst Arts, Belfast
Opening this week in Belfast's Catalyst Arts is a new group show titled The Body Politic, which features the work of Chloe Cooper, Rachel Fallon, Núria Güell, Jesse Jones, Eimear Walshe and Emma Wolf-Haugh. The exhibition's title draw on the medieval concept that saw a nation being compared to a corporation, and one in which all its citizens belonged to a single group or entity. The artists have taken this as a departure point and offered a contemporary response, highlighting the varying struggles, be they against laws, statuses or narratives, that are prescribed on our individual and collective bodies.
The Body Politic continues until March 14th and February will see a number of workshop run by Chloe Cooper in conjunction with the show. Details on these, and the artists featured in the show, can be found online here.

Opportunity| Co-Director @ Catalyst Arts, Belfast
While on the subject of Catalyst Arts, the organisation is currently looking for new Co-Directors. The position is voluntary and runs for a two-year period. The deadline for applications is February 22nd and full details, including the application form, can be found online here.

Opportunity| Studio Space @ Sample-Studios, Cork
Sample-Studios in Churchfield, Cork have announced that they have a studio space available from mid-February onwards. The space is €85 per month including your Sample membership, electricity, insurance and use of shared facilities (project space, process space, computer suite with Adobe and a darkroom which is scheduled to come on line in the next month). If interested, and want to organise a studio visit, they've advised to email samplestudioscork@gmail.com.

Workshop| David Lunney @ MART Studios, Dublin
This Saturday artist David Lunney is hosting a workshop in MART's Rathmines space. Following on from his show Things Twice (Multiple Times) in the same venue late last year, Lunney will provide an introduction to the string wrapping technique that has become synonymous with this work. The event, which takes place from 2pm until 4pm, is free, with each participant creating their own unique woven panel.
More information on the workshop, including links to tickets, can be found online here.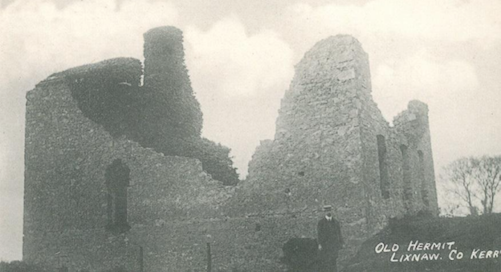 Commission| The Lost Palace of North Kerry @ Lixnaw, Kerry
"Towards the center [sic] of this barony of Clanmaurice is Lixnaw, the ancient seat of the earls of Kerry…this seat stands agreeably on the river Brick, which is here cut into several pleasant canals that adorn its plantations and gardens." – Charles Smith, The Ancient and Present State of the County of Kerry (1756)
While only a shrub covered ruin remains of the estate described by Smith above, the impact of the former residence of the Earls of Kerry can still be seen on the surrounding area – notably the canals which still cut through the landscape. Drawing on this historical heritage, Creative Ireland Kerry at the Arts Office of Kerry County Council and in association with the Conservation Office at Kerry County Council, wish to develop a cultural project in the area. The aim of this project is to engage with both the local community and schools with a view to introducing a creative process that has an outcome in the form of either a temporary or more permanent artwork.
There are a number of specific T&Cs with this application process for this unique commission, and they can be found online here alongside more information about the original estate.
***
If you have an event, talk, exhibition, or would like to recommend one please get in touch via aidan[at]thethinair.net