Visual Arts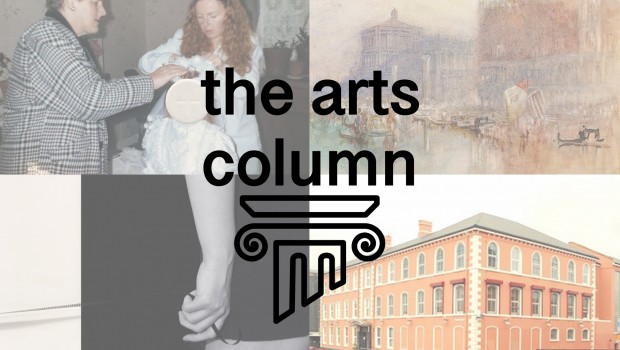 Published on January 22nd, 2019 | by Aidan Kelly Murphy
0
the arts column: January 22nd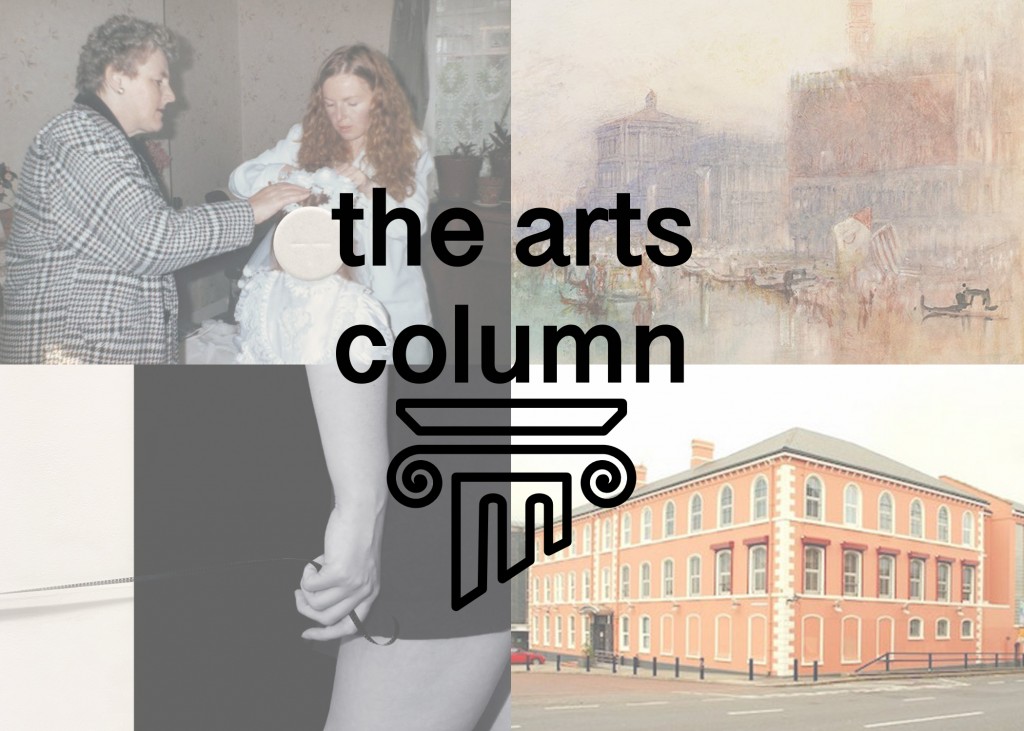 This week's edition of the arts column looks at events in both capitals as we see a series of exhibitions, annual traditions, emerging artists, collections and opportunities.
As always, if you have an event, talk, exhibition, or would like to recommend one please get in touch via aidan[at]thethinair.net

Exhibition | Turner Month @ National Gallery, Dublin
While this time of year is normally synonymous with broken resolutions, one century old tradition remains: Turner Month at the National Gallery of Ireland. In 1899 Henry Vaughan donated 31 watercolours to the gallery, with a stipulation that they always be free and only shown in January, so as to reduce light damage. The Vaughan Bequest, as it became known, is still shown each January and this year the special cabinet Vaughan commissioned for the works is also on display alongside the gallery's copy of Turner's Liber Studiorumi, a printed series of landscapes and seascapes created between 1807 and 1819.
The Turners will be on display until January 31st, with more information available online here.

Open Call | Studio Spaces @ Flax Art Studios, Belfast
Belfast's Flax Art Studios have announced that they are expanding their facilities with a new space in Havelock House on Ormeau Road, the former site of UTV's television studios. They have advised that the spaces will be open to recent graduates and emerging artists, with a cost of £50 per month. Artists will have access to a wood workshop, photographic and film studios and soundproof recording booths, and are encouraged to submit their CVs, biographies and six images to flaxartstudios@gmail.com by midday this Friday (January 25th).
More information on the application process can be found online here.

Exhibition | In the making—IADT Degree year students 2019 @ Pallas Projects/Studios, Dublin
The first in a series of three exhibitions featuring the work of this year's graduating BA Fine Art students from iadt Dun Laoghaire is opening this week in Pallas Projects/Studios. Titled FLUX, the subsequent shows are SAGA and HOST, the exhibition sees the artists supported by Pallas's Gavin Murphy and iadt's MA students and provides them with first hand experience in the process of exhibition making and execution. The exhibition opens this Thursday from 6pm until 8pm, and continues for a limited run on Friday and Saturday from 12pm – 2pm. On Friday afternoon, at 2:30pm, Ormston House Co-Director and Founder Mary Conlon will provide a response to the exhibition with the students and the public are invited to attend.
More information on the exhibition, including a full list of participating artists, can be found online here.
Job Opportunity | Pallas Projects, Dublin
While on the topic of Pallas Projects/Studios, they've announced their searching for a Gallery and Facility Technical Assistant as part of the Community Employee scheme. The closing date for applications is February 6th and more details on what the role entails can be found online here.

Exhibition | Arts Council Northern Ireland Collection & Breaking the Mould @, Belfast Exposed
This Friday sees the opening of two new exhibitions in Belfast Exposed. The first is a selection from the Arts Council Northern Ireland's Collection curated by Deirdre Robb, with the second being a new body of work from Belfast Exposed Futures Artist Linda Conroy. The former sees twenty artists, including Paul Seawright, Donavan Wylie and Susan MacWilliam, selected by Robb featuring a broad range of topics including life & death and war & colonialism, and continues until March 16th.
Conroy's work, titled Breaking the Mould, investigates on-going religious traditions in communities, even by non-practising members. This is a key facet to society as challenges to traditions and the role they play in shaping legislation, funding and development continuine. Conroy presents both photographic and sculptural work in the show, which continues until February 23rd.
More information about the Arts Council exhibition can be found online here, with details of Breaking the Mould here.
Image: Breaking the Mould, Linda Conroy, 2018 
***
If you have an event, talk, exhibition, or would like to recommend one please get in touch via aidan[at]thethinair.net