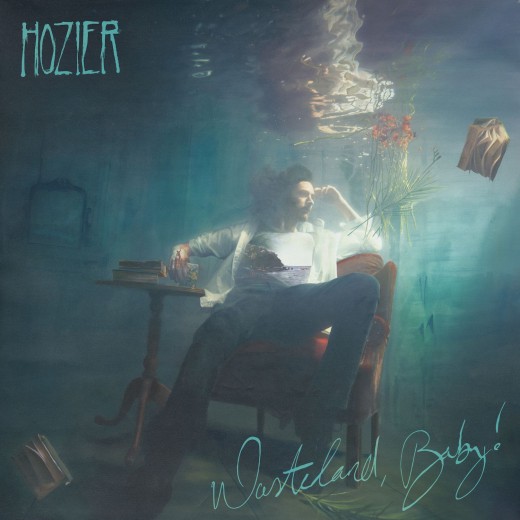 It's been five years since the release of Hozier's hugely acclaimed self-titled debut. Tracks like 'Take Me to Church' and 'Someone New' catapulted the Greystones-native to international attention. Now, having left fans waiting, we've been landed with follow-up, Wasteland, Baby! The world has been waiting to see if Hozier would manage to dodge the classic "difficult second album" pitfall. With Wasteland, Baby!, it seems he has.
Wasteland, Baby! – despite its name – is an album that feels infinitely more positive and bright than its predecessor. It feels like Hozier is allowing himself to have fun on this record, despite the pressure. It's demonstrated at its best in tracks like the breezy 'To Noise Making (Sing)', where Hozier sings about the therapeutic values of using one's voice, even if you're a little bit crap at it – "you don't have to sing it nice, but, honey, sing it strong, at best, you find a little remedy, at worst the world will sing along". It slides nicely into place with the penultimate track on the album – 'Sunlight' – where Hozier and a choir relish in a love that is so strong it can only be compared to the sun.
Opening track and lead single, 'Nina Cried Power', featuring Mavis Staples, is an anthem, a fiery ode to musicians past who used their platform for activism and for good. Similarly, 'Be', a blues-rock track that Hozier has described as being about "looking at love as a transgressive act", he sings, bitterly, about "the bodies starving at the border", and "when the sea rises to meet us". It's reminiscent of tracks like 'Arsonist's Lullaby' on his first album; a sort of angry nihilism.
Sonically, Wasteland, Baby! doesn't offer any drastic change to Hozier's sound, that mix of folk, blues and jazz influences; the latter two being stronger on this album compared to his self-titled debut, particular on tracks like 'Sunlight' with its gospel vocals and blues form.
But on Wasteland, Baby! Hozier has managed to not just replicate the sound his debut and has successfully harnessed and polished his sound.  Wasteland, Baby! is tightly produced, and feels like a cohesive, meticulous labour of love. After quietly working away for years to gathering anticipation, on Wasteland, Baby! Hozier proves himself to be much more than a one trick pony. Aoife O'Donoghue