Album Reviews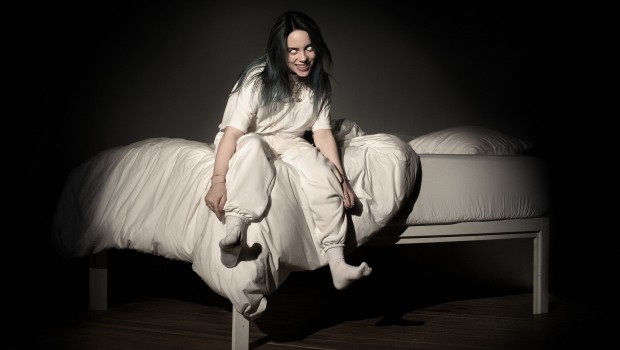 Published on April 22nd, 2019 | by Nicole Glennon
0
Billie Eilish – When We All Fall Asleep, Where Do We Go?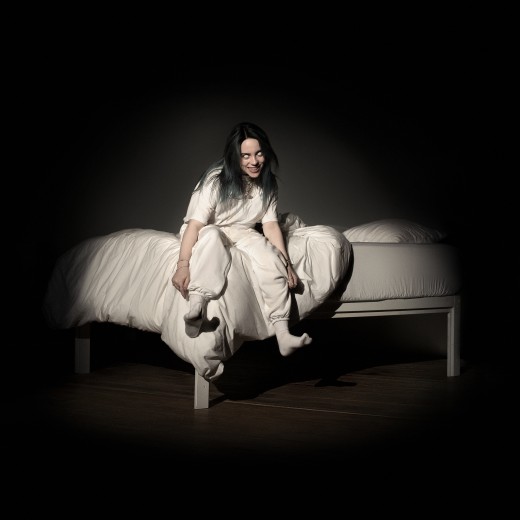 On a recent episode of Vox music podcast 'Switched On Pop,' songwriter Charlie Harding explains the theory he has about superheroes and pop music. Superheros have to have a narrative that speaks to their time and to their generation. Eventually, they age out and are rebooted or a new superhero comes along. Harding suggests pop music follows a similar template, and there's no one more equipped to be the next Generation's superhero than seventeen year old Billie Eilish.
Eilish has grown up in an America defined by mass shootings, rising suicide rates, poverty, and the opioid epidemic. Her home state of California has seen suicide rates grow nearly twice as fast as the national average and has experienced the most school shootings out of any state since 1990.
She's grown up with social media, memes and "cancel culture". She's coming of age alongside Soundcloud rappers in the streaming era. Depression and anxiety are rising amongst her peers. All of this, directly or otherwise, influences her music. As she approaches the closing chapter of her teenage years though, she manages to hold those intense and often unwieldy topics with sensitivity and a uniquely engaging grip.
She opens the album with the '!!!!!!!',  forcing the listener to hear the – rather unpleasant – sound of a retainer being removed. "I've taken out my Invisalign," she announces, "and this is the album!". It's bold, juvenile and is one of the most subtle yet clear mission statements a pop album has launched with in recent years.
It's  followed up by a fit of laughter before low key banger 'bad guy' kickstars the album proper.  It's a punchy pop song with trap and club influences, featuring a booming bassline and understated vocals that are more speech than song for the most part. This is a good entry point for what to expect from Billie Eilish. The lyrics seem a bit immature ("I do what I want when I'm wanting to") and a bit disarmingly overt at times ( "Might seduce your dad"), but the 'duh' that comes after each chorus tones down the seriousness and reminds us it's all in good fun, more or less.
Part of Eilish's appeal is that she doesn't take herself too seriously. Her music has been labelled everything from 'horror-pop' to 'casually morbid,' but the gothic is balanced with the goofy. '8' see's Billie's voice get the baby treatment. On 'my strange addiction' she bizarrely samples an episode of The Office (US) while 'you should see me in a crown' is a reference to an iconic quote from Sherlock's Moriarty.
A misstep presents itself on 'wish you were gay', where Eilish bemoans a crush's sexual identity so that her pride could be spared. It's all very tongue-in-cheek, but we must remember too that Eilish and her surrounding team/peers/co-songwriting brother should know better than to build a song around such a demeaning, patronising notion.
Eilish does tackle some serious topics on When We All Fall Asleep, Where Do We Go? On Xanny, she's disturbed by the trendy abuse of  anti-anxiety medication Xanax. It's become somewhat glamorised in rap especially, with everyone from Kanye West to Quavo name dropping the pill in their lyrics. There's a rapper named after it (Lil Xan) and another, Lil Pump, who celebrated reaching 1 million Instagram followers with a cake styled after the pill. But more than 130 people in the US die from opioid overdoses daily, and the music industry has known its own loss with the recent high profile death of Lil Peep.
It's refreshing then, to hear the seventeen year old asserting  that she must be "missing something"- rather than finding herself victim to peer pressure, she questions her friends' flippant use of the drug, singing that she's "just drinking canned coke" and lamenting that her peers are "awfully bad at learning" their lesson. There's some glorious word painting here alongside the track's slowed-down, woozy nature. The chorus is heavy and suffocating.  While on the surface the lyrics could seem a bit self-righteous, there's a very real fear beneath the surface. "I can't afford to love someone who isn't dying by mistake in Silver Lake" she croons on the track's bridge.
This is a theme that's repeated over and over on the record. This fear of losing loved ones, of grief. 'ilomilo,' named after Microsoft's puzzle game where players must unite Ilo and Milo, is about "losing the person you love and then finding them again." The track is deeply touching, detailing grief and pain a seventeen year old shouldn't know.
This very real darkness is matched by a more comical darkness. The album's title asks the question where do we go when we fall asleep, where Eilish goes is nightmares and terror. She likes to disturb, repulse, scare. Her music videos have featured spiders crawling out of her mouth and big, black inky tears falling from her eyes. In her own words, she wants to "make you jump a little bit."  'Bury A Friend' is a brilliant example of this. Much of her music is defined by strange, onomatopoeic sounds and the dark, haunting 'Bury a Friend' features everything from the sound of a stapler to glass being stepped on. One sound comes from a recording Eilish took at a dental appointment where the orthodontist was shaving off her Invisalign attachments. The loud, grating sound of the dental drill forms a part of the pre-chorus while an edited version of Eilish screeching is thrown in for good measure.  Written from the perspective of the monster under your bed, the accompanying music video has Eilish being dragged around like a rag doll, needles covering her back and black holes for eye sockets. It's creepy and unsettling, but intriguing and addictive at the same time.
Underneath all the tricks and synths, however, its Eilish's honest emotion that shines through. Her brother Finneas (who's co-written many of the tracks and produced the album from his bedroom), told the New York Times an amusing anecdote about hearing his sister cover Drake's "Hotline Bling' and assuming she wrote it because he believed every word.
Whether it's hushed tones of 'when the party's over' or the bratty bravado of 'you should see me in a crown,' one of her greatest assets is her ability to make you believe every word coming out of her mouth. This genuinity among the gimmick has given When We All Fall Asleep, Where Do We Go? the second-largest opening week of 2019 after Ariana Grande's "Thank U, Next."  She's also achieved the third-biggest streaming week for an album by a woman (behind Grande's Thank U Next and Cardi B's Invasion of Privacy). At only seventeen, there's plenty more to come from Eilish, and we frankly cannot wait to hear what comes next. Nicole Glennon
Summary: Check Out: 'Bad Guy', 'Bury A Friend'

If You Like This You Might Like: Lorde, James Blake,