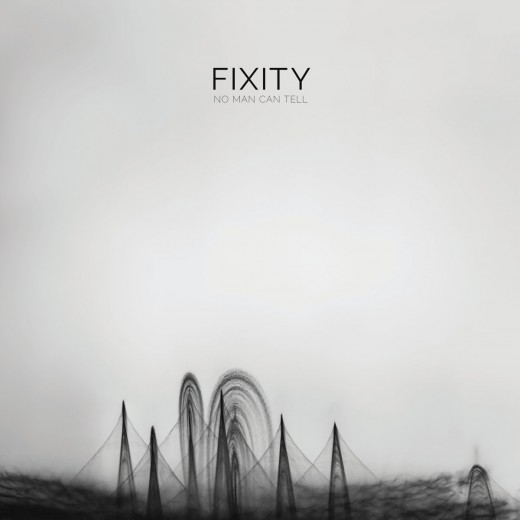 Cork has fostered a healthy collaborative atmosphere among its musical populace in the last number of years, with an ever-expanding community of fusion groups, side projects, one-off jam sessions and young, experimental collectives sprouting to exchange ideas, explore new creative avenues and perform one-off collaborations never to be played again.
One of those at the centre of it all is multi-instrumentalist Dan Walsh, whose monthly Cork Improvised Music Club night (formerly at Gulpd café, now at The Roundy) and previous work at the helm of improvisational outfit, Fixity, have done more than satisfy Cork's thirst for psychedelic exploration.
An improv musician by nature who grew up listening to jazz as a teenager, Walsh founded the CIMC night seven years ago and has released six bodies of work with Fixity, including 2016's The Things in the Room and live albums recorded in Gulpd café and the former St Luke's church.
For his second physical release under the Fixity nom-de-guerre, No Man Can Tell, Walsh has deployed a reliable cohort of some of Cork's finest musicians and former collaborators; Altered Hours virtuoso Cathal MacGabhann on percussion, Emil Nerstrand on flute and sax, Kevin Terry on flute and clarinet, Nils Andersson on guitar, O Emperor and The Bonk's Philip Christie on organ and synths, Declan O'Shea on bass and Neil Ó Loclainn on bass and flute.
Captained by bandleader Walsh himself on drums and vocals, No Man Can Tell is a beautifully meandering six-track record encompassing free jazz, psychedelia and experimental rock, abounding with purposeful flourishes and tempo shifts. Opener 'World Line' is a frantic two-minute blitz of frenetic cymbals and flute that descends and falls with an almost demonic sense of purpose. Highlight 'Theme from a Shitstorm' begins with a bounding tom drum beat and descends into an ecstatic explosion of crashing cymbals, siren-like synths and twanging psychedelic guitar.
Such is the unique, unpredictable nature of an an improvised piece, committing it to record is perhaps a difficult task. Walsh and his collaborators appear to have had little trouble, however; Walsh has said the songs from No Man Can Tell were deliberately created loosely, with no firm instrumentation in mind, allowing them to be interpreted by any combination of musicians.
Walsh's obsession with the spontaneous is apparent throughout the album; In the sprawling 11-minute title track, instruments drop out and jump back in with regularity. Members often let each other take charge, while other times heaping layers on top of one another, culminating in crashing peaks of instrumentation, such as on the brilliantly discordant 'Becoming an Earthworm'.
Across its six tracks, No Man Can Tell executes so many left turns that you can't help but be impressed with the trust Walsh has put in his partners in crime. Their deft switch-ups, from restraint to chaos, assures the album never loses focus, at least not for long. It's a brilliantly loose, shapeshifting record that is quite difficult to compare to anything else, a testament to Walsh and his bandmates' singular vision. Ryan O'Neill