Visual Arts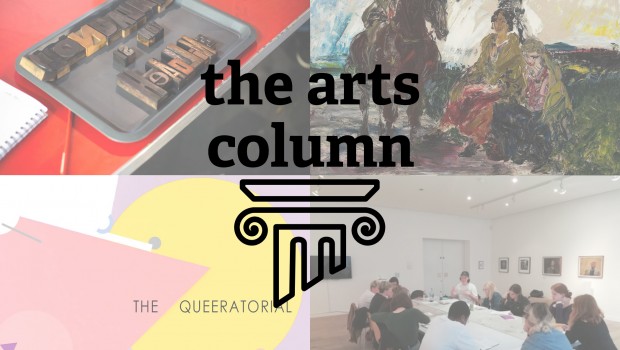 Published on June 25th, 2019 | by Aidan Kelly Murphy
0
the arts column: June 25th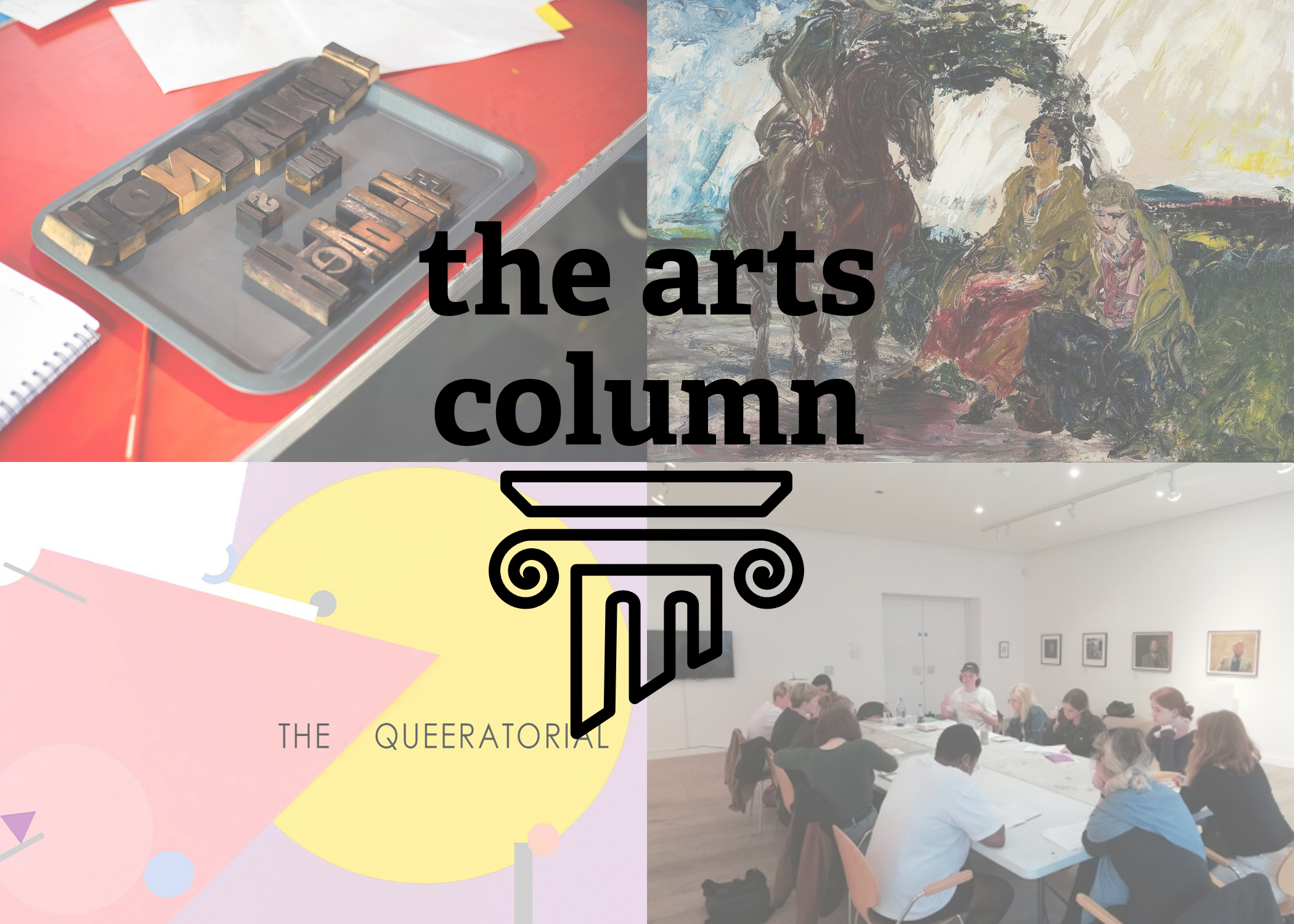 This week we've details on the culmination of a young artistic writing programme and the details of one to be launched, the opening of a new joint exhibition featuring two behemoths of 20th century painting, and details on a host of events in Pallas Projects tied to their exhibition exploring queer culture in Ireland.
As always, if you have an event, talk, exhibition, or would like to recommend one please get in touch via aidan[at]thethinair.net

Book Launch | Clondalkin Library, Dublin
This coming Saturday lunchtime sees the launch of This Being Where We Live in Clondalkin Library. The publication is the output of a collaboration between writer Nathan O'Donnell and the Inklinks writing group – a group of young writers based in the nearby Collinstown Park Community College. The collection, which is the culmination of the long-running public art project The Mill, and has been commissioned via the South Dublin County Council public art programme, In Context 4 – In Our Time, sees the writers place themselves within the surrounding area and investigate their connection via new writing, photography and archival material.
This Being Where We Live is launched this Saturday from 2-2:30pm in Clondalkin Library with a series of readings; and is part of the wider Clondalkin Arts Festival. More details available online here.

Exhibition | Pallas Projects + Studios, Dublin
This and next week sees the continuation of the group exhibition The Queeratorial in Dublin's Pallas Projects + Studios – the fifth incarnation of Pallas' 2019 Artist-Initiated Projects programme. The show is curated by Aoife Banks and features a number of emerging artists exploring queer culture in Ireland via photography, performance, sculpture and textiles. As well as exhibited work a number of readings and performances will take place during the show's run, including:
Thursday, June 27th & July 4th @ 6 – 7:30pm: Reading Collective: Poetry and Lit. An evening of tea, biscuits, readings and discussion on queer, gender, postcolonial and feminist studies. Each session is limited to a max of 25 people with booking via Facebook for June 27th here and July 4th here.
Friday, June 28th @ 6 – 7pm: Queerscape: Activate! Performative Workshop in Queering Spatiality by Aoife Banks. A workshop that seeks to utilise the body to respond to the exhibition in the gallery using automatic body drawing and responding to various art objects. This is limited to a max of 10 people with booking via Facebook here.
Friday, July 5th @ 6:30pm: Closing Live performances. To close The Queeratorial a pair of live performances are scheduled to take place. First is Keening Garden by Day Magee at 6:30pm, with WAYS TO LOVE ME by Maïa Nunes from 7pm.
More information, including a full-list of participating artists, is available online here.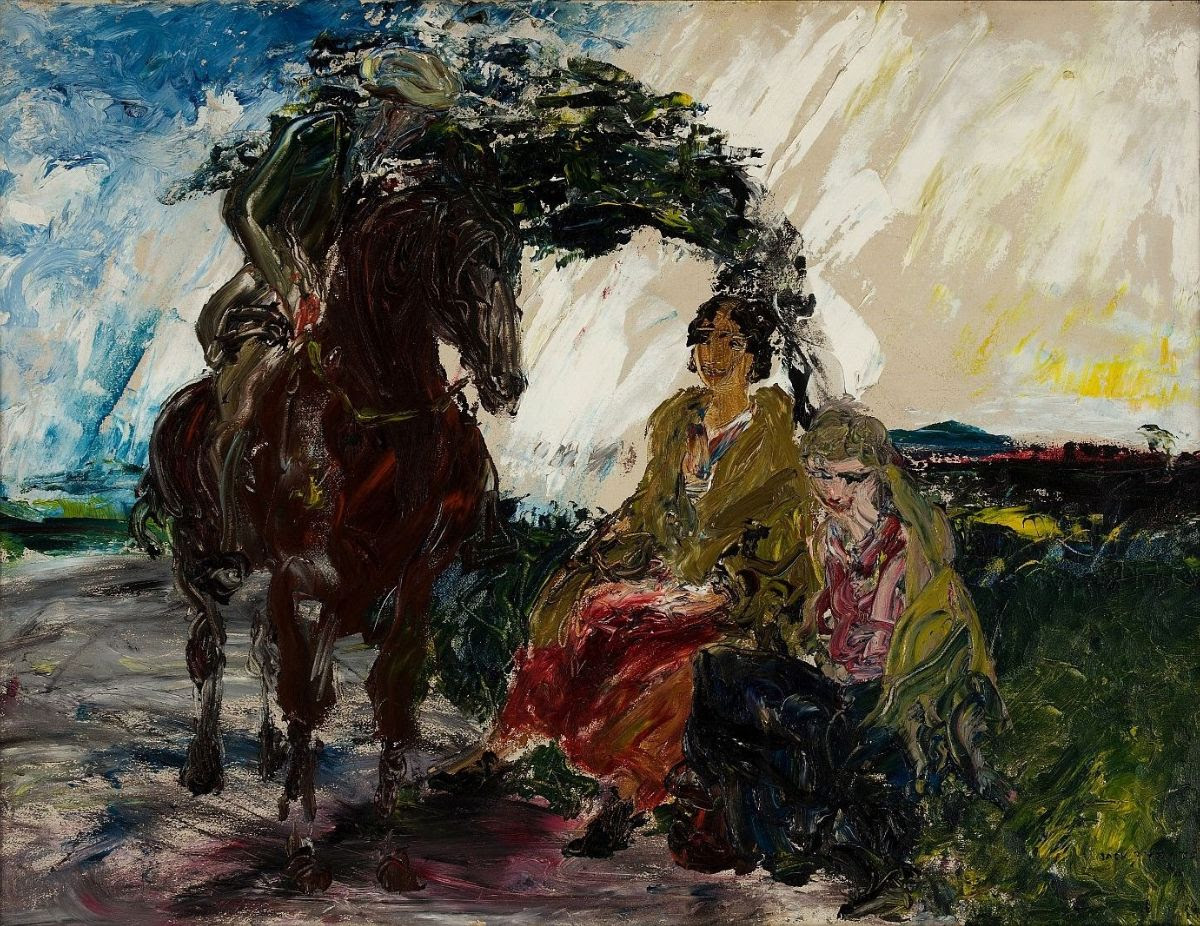 Exhibition Opening | IMMA, Dublin
This Thursday, June 27th, sees the opening of a new exhibition in IMMA as part of the on-going five-year Lucian Freud project: IMMA Collection: Freud Project 2016-2021. This output, titled Life above Everything, sees Freud's work paired with that giant of Irish 20th Century painting: Jack B. Yeats, with 24 Yeats paintings and 33 of Freud's – as well as a number of works on paper.
Freud was known to be an admirer of Yeats, highlighting seven of the painter's works for a friend to try an acquire, and hanging one of Yeats' drawings above his bed for nigh-on twenty years. These seven are included in Life above Everything, which is the first time that the work of Freud has been shown alongside a single artist is this manner. A number of loans, including early seminal Freud's Girl with Roses (1947-48), Girl with Beret (1951) and Boat, Connemara (1951), have been secured in order to facilitate the exploration into common themes and approaches.
Live above Everything continues until January 2020, with more details available online here.
Image: Jack B. Yeats / White Shower, 1928 / © Estate of Jack B. Yeats, DACS London / IVARO Dublin, 2019 / Image courtesy of The Model, home of The Niland Collection

Opportunity | Young Art Writers Programme 2019
The Young Art Writers Programme returns after its successful debut last year with details of this year's events; which also sees an expansion with The LAB joining Temple Bar Gallery + Studios and the RHA Gallery. The programme is open to anyone aged 18 to 25, with the only stipulation being an interest in art and writing or anyone looking to engage with these subjects. No previous experience is required and writers/potential writers of all levels are welcomed and encouraged to apply.
The programme will be spread over three consecutive Saturdays in each of the galleries, staring in Temple Bar Gallery + Studios on August 31st, before moving to the RHA on September 7th and finishing in The LAB on September 14th – there will also be a day in November at the Art Book Fair, dates to be confirmed. Each day will see the group explore different aspects of writing including critiquing, performance, exhibiting, responses, and more; and runs from 11am to 4pm.
Those interested must submit their application by July 11th, with more information, including the application form, available online here.
***
If you have an event, talk, exhibition, or would like to recommend one please get in touch via aidan[at]thethinair.net