Visual Arts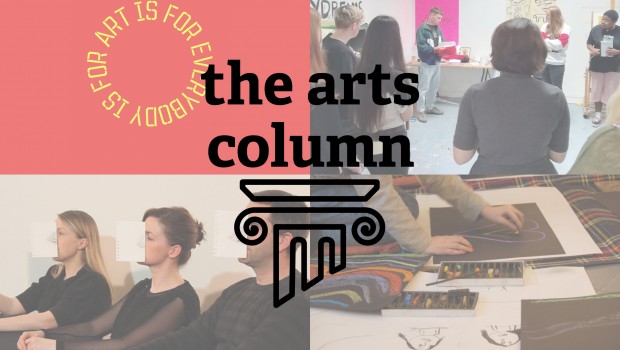 Published on July 2nd, 2019 | by Aidan Kelly Murphy
0
the arts column: July 2nd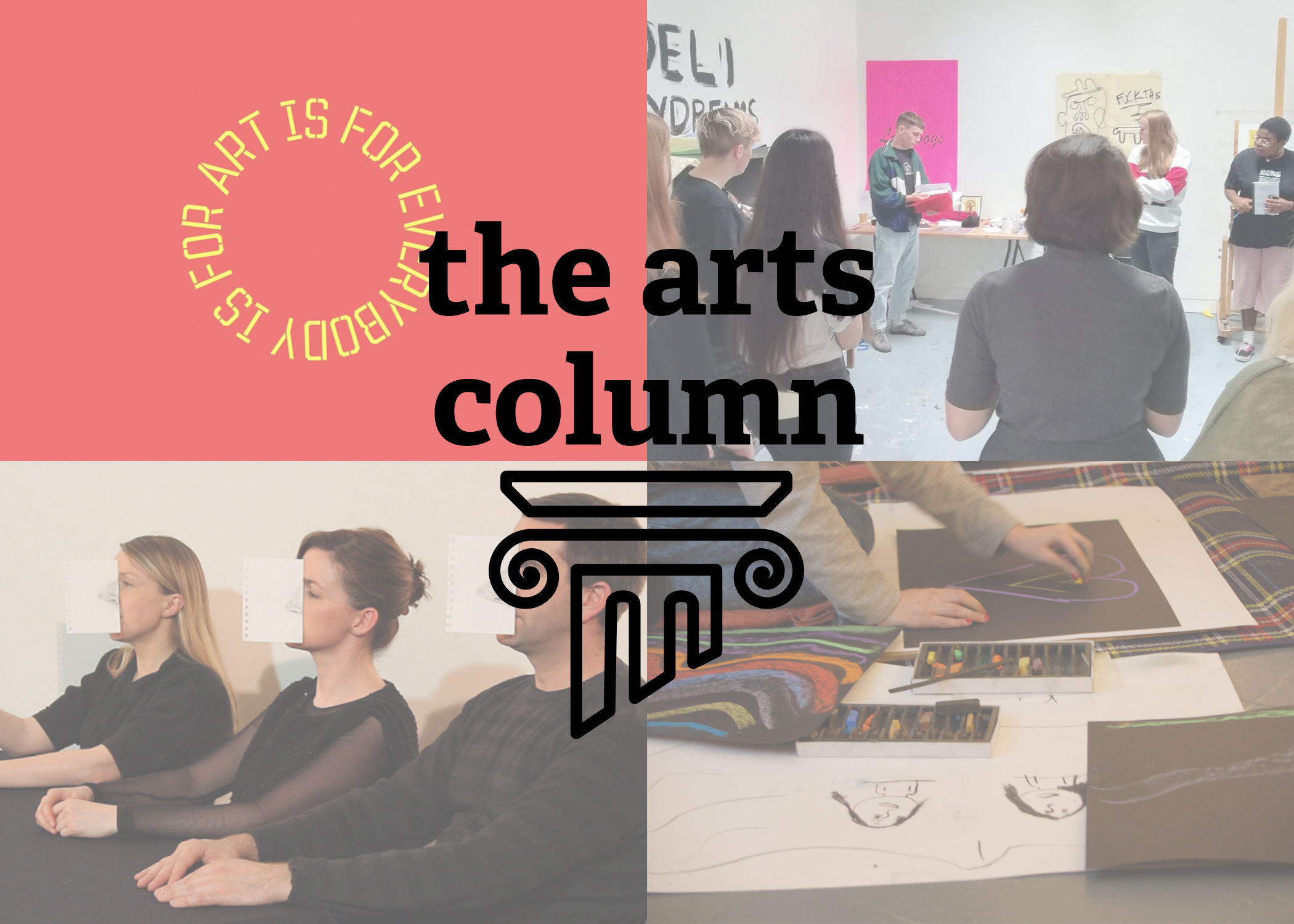 Summer is well and truly under way, with primary schools closed and the exams over. With that in mind we've details on some workshops and activities to keep young minds out of the way entertained both through the summer and beyond.
As always, if you have an event, talk, exhibition, or would like to recommend one please get in touch via aidan[at]thethinair.net

Kids Workshop | RHA Gallery, Dublin
Saturday July 6th sees a new workshop in the RHA Gallery for 8 to 12 year old, hosted by artist Naomi Sex. Titled Why do we like the things and stuff that we like?, the workshop is performance driven, drawing on Sex's practice, with participants using story-telling, prop making and costume design to create artworks and performance. The aim of the of the afternoon is to address the question posed by the workshop's title as well as encouraging expression and intrigue in the young adults taking part.
Why do we like the things and stuff that we like? takes place from 2pm until 4:30pm on Saturday, July 6th. More details available on the workshop are online here, including a link to tickets – the event is free but booking is required.

Children's Programme | Butler Gallery, Kilkenny
Kilkenny's Butler Gallery have announced details of a pair of kids' workshops as part of their ongoing Children's Programme. The workshops cater for children aged 5 through to 12 (split into 5-7 and 8-12) and encourage children to formulate their own responses to the gallery's exhibition – the current show is Adam Feron's relief. The workshops take place this Sunday, July 7th from 11am until 12:30pm for 5 to 7 year olds and 2pm until 3:30pm for 8 to 12 year olds and cost €5 – the gallery has advised that if you cannot contribute the ticket fee then please contact them and they will waive it.
Each workshop is facilitated by professional artists, with materials provided for the children to create their own artwork. More details available online here.

Events | Making Connections: Summer School, Dublin
Kicking off this Thursday in Dublin's Temple Bar Gallery + Studios is Making Connections: Summer School. Spread across four days, the school features a host of events for all ages with families encouraged to come. There will be a pop-up cafe from the gang at Feashty, a giant colouring wall with illustrator Holly Pereira, as well as a drawing and installation station with artist Marcel Vidal. As well as these staples for the four days, eight additional workshops are taking place, including sculptural, drawing, mask making and dance.
You can read the full list of activities online  here, with the gallery open from 11am to 6pm Thursday through Saturday and from 12pm to 5pm on Sunday.

Workshops | Teen Directives, Dublin
Looking out beyond the summer, the RHA Gallery have announced details for their Autumn initiative titled: Teen Directives. The programme, facilitated by artist Jane Fogarty, takes place across six Saturdays from 1pm until 4pm, starting on September 7th and culminating on October 12th. During this period the participants will visits artists' studios, talk to educators, curators and some of Ireland's leading contemporary artists, as well as take part in hands-on workshops.
The programme is open to those aged between 15 and 19, and if interested then email engagement@rhagallery.ie with RHA Teen Directive in the title, answering the below questions:
Please outline why would you like to take part in the RHA Teen Directives project 2019? (Max 200 words)
Describe one person who has inspired you (Max 150 words)
What would you like to be doing in 10 years? (Max 150 words)
Deadline for applications is 1pm on Tuesday 9 July, 2019. Successful applicants will be notified by the 31 July. More details available online here.
***
As always, if you have an event, talk, exhibition, or would like to recommend one please get in touch via aidan[at]thethinair.net