Visual Arts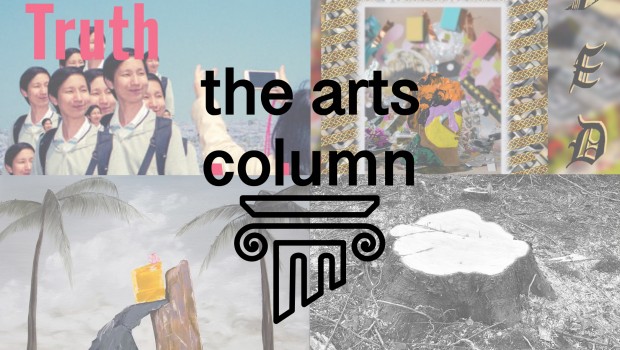 Published on June 4th, 2019 | by Aidan Kelly Murphy
0
the arts column: June 4th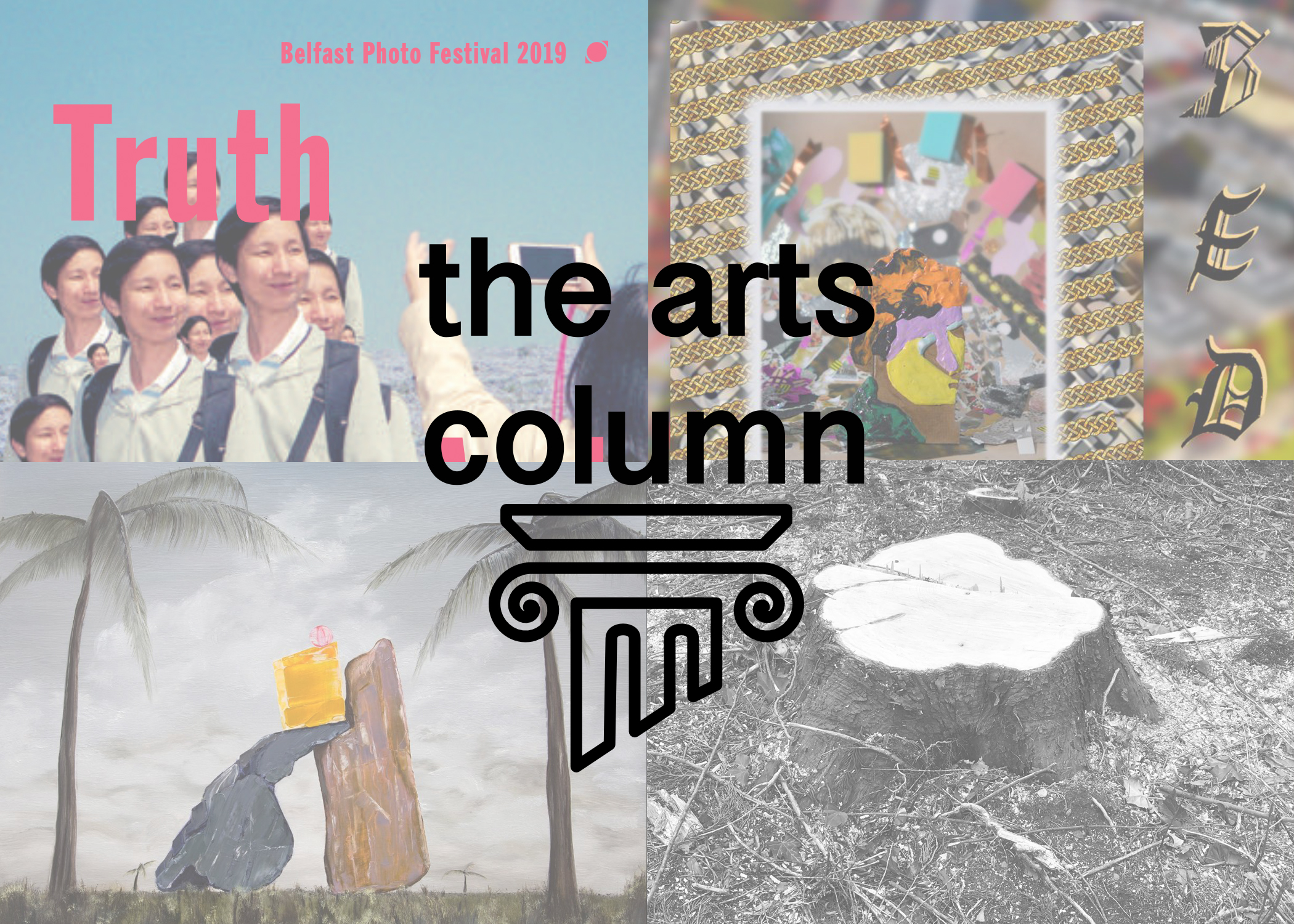 This week sees a host of exhibitions opening across the island of Ireland, with shows in Belfast, Cork, Navan and Dublin; as well as the launch of this year's Belfast Photo Festival. We've details of some of the festival's highlights below, along with information on four openings happening nationwide.
As always, if you have an event, talk, exhibition, or would like to recommend one please get in touch via aidan[at]thethinair.net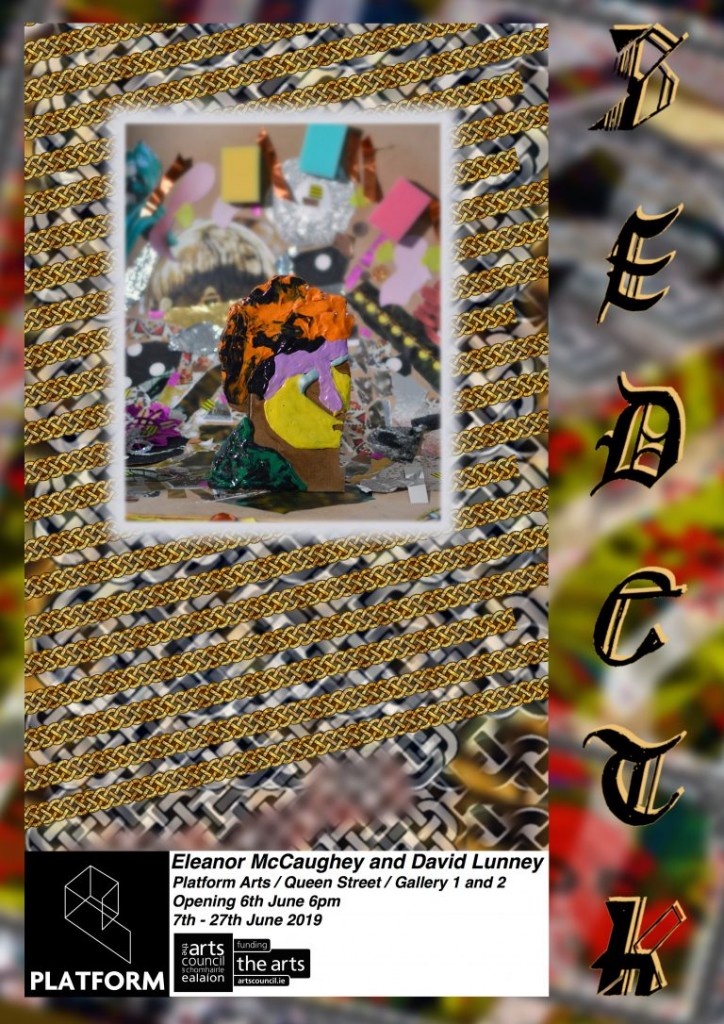 Exhibition Opening | Platform Arts, Belfast
This Thursday (June 6th) sees the opening of a new collaborative exhibition in Belfast's Platform Arts. Titled Bedeck, the show features the works of David Lunney and Eleanor McCaughey, two artists who employee a process driven practice. Bedeck sees the pair contrast their signature pallets and approaches in new collaborative works that utilise painting, animation and drawing.
Bedeck opens Thursday from 6pm on Thursday, continuing until June 27th. More information can be found online here.
Belfast Photo Festival Launch | June 6th
This coming Thursday (June 6th) also sees the launch of this year's Belfast Photo Festival. To celebrate we've selected some highlights from the festival extensive catalogue of talks, workshops, tours and exhibitions:
To kick start proceedings the festival has organised a launch party in Bullitt Hotel  from 9pm in Thursday. Northern Ireland native Timmy Stewart is providing the tunes, with tickets for the event available for free.
Thursday also sees a number of exhibitions open under the festival's main theme: Truth and Lies. These include Jump Trump and Do Governments Lie? both in Golden Thread Gallery, Portraiture in the Post-Truth Era in Belfast Exposed and Pseduo in Atypical Gallery. You can find a list of all the festival's on-theme exhibitions, including shows tied to VICE and i-D, online here.
Friday, June 7th, sees a panel discussion on the role of photography in the modern media context of Truth and Lies between Guardian critic Sean O'Hagan, Aperture editor Michael Famighetti and VICE editor-in-chief Ellis Jones – details can be found online here.
Thursday, June 13th, sees the Ulster Museum host a Q+A with legendary Benetton photographer Mario Toscani. Tickets are £15, with the event taking place from 6pm until 7pm – details online here.
Golden Thread Gallery are hosting a lecture with photographer Erik Kessels on Saturday, June 15th. The lecture, which is on the topic of storytelling using vernacular photography, costs £5 and takes place from 1pm until 2pm – details online here.
Belfast architect and photographer Aidan McGrath (McGonigle McGrath Architects) will be bringing photographers on a walk around the city on Sunday, June 23rd. The tour kicks off from 12pm outside PLACE on Lower Garfield Street – more details online here.
Belfast Exposed are hosting a three-hour workshop on Saturday, June 29th around the topic of changing Belfast. Titled Belfast City – The Truth, the workshop sees a dip into the gallery's archive from 2pm until 5pm – details online here.
As well the festival's main theme, a number of off-theme events are taking place throughout June including the Unseen Dummy Award and Photo-Book Library, both hosted by Framework. You can find a full list of off-theme events here.

Exhibition Opening | City Assembly House, Dublin
Wednesday sees the second physical manifestation by Berlin Opticians take place, with Dublin's City Assembly House playing host. After a number of online only solo exhibitions, BINGO! brings together the gallery's ten artists to present work that "celebrates the unlikely relationship between contemporary art and Georgian architecture" that utilises photography, painting, sculpture, installation and video.
The show opens Wednesday, June 5th, from 6pm until 8pm and continues each day through until Sunday. A list of participating artists and gallery times can be found online here.
Image: David Beattie, Broken Tools, 2010-2019, digital photograph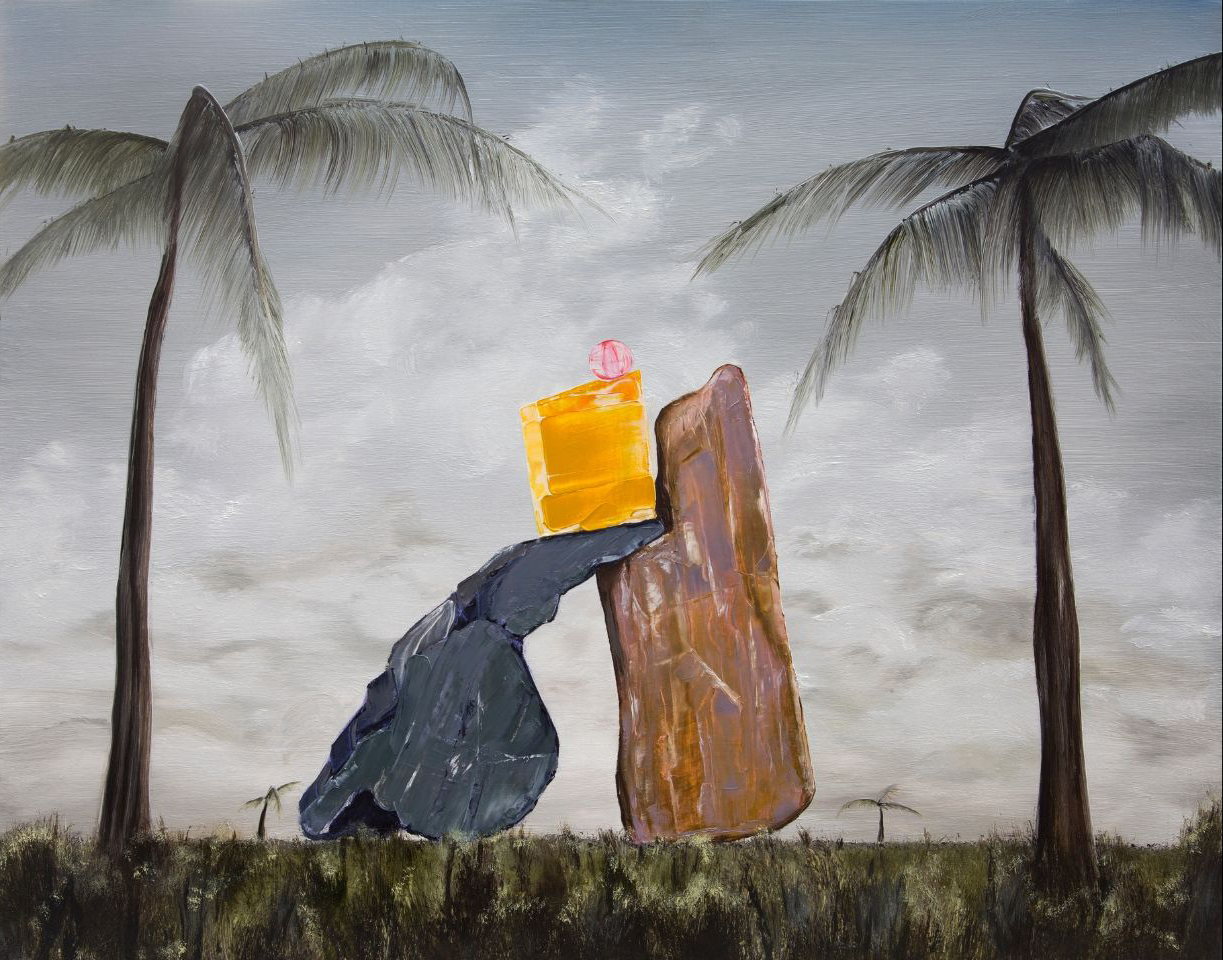 Exhibition Opening |Triskel Arts Centre, Cork
Thursday, June 6th sees the opening of a new exhibition in Cork's Triskel Arts Centre that features the work of artist Bennie Reilly . The show is titled The New Past and sees the artist present new sculptural works alongside paintings around the topic of historical facts, both in terms of those accepted and those questioned. Reilly practice is emersed in photographic reserach, having visited and photographed a number of museum collections in Europe and the US, most recently the Smithsonian Institute in Washington DC.
The New Past continues until August 30th, with more details available online here.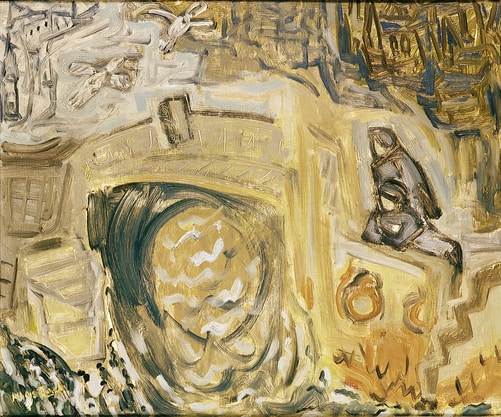 Exhibition Opening |Solstice Arts Centre, Navan
A new group exhibition of Irish and International artists is opening this week in Navan's Solstice Arts Centre. The departure point for the show is the nearby river Boyne, the dominant topographical feature of The Royal County; while the exhibition's title, I send my love along the Boyne, is taken from a book featuring text by Elizabeth Hickey and illustrations by Nano Reid – the latter of whom features in the show alongside contemporary artists.
The show opens at 2:30pm on Saturday with a talk by curator Linda Shevlin, for which no booking is required. I send my love along the Boyne will continue in Solstice Arts Centre until August 16th.
***
If you have an event, talk, exhibition, or would like to recommend one please get in touch via aidan[at]thethinair.net