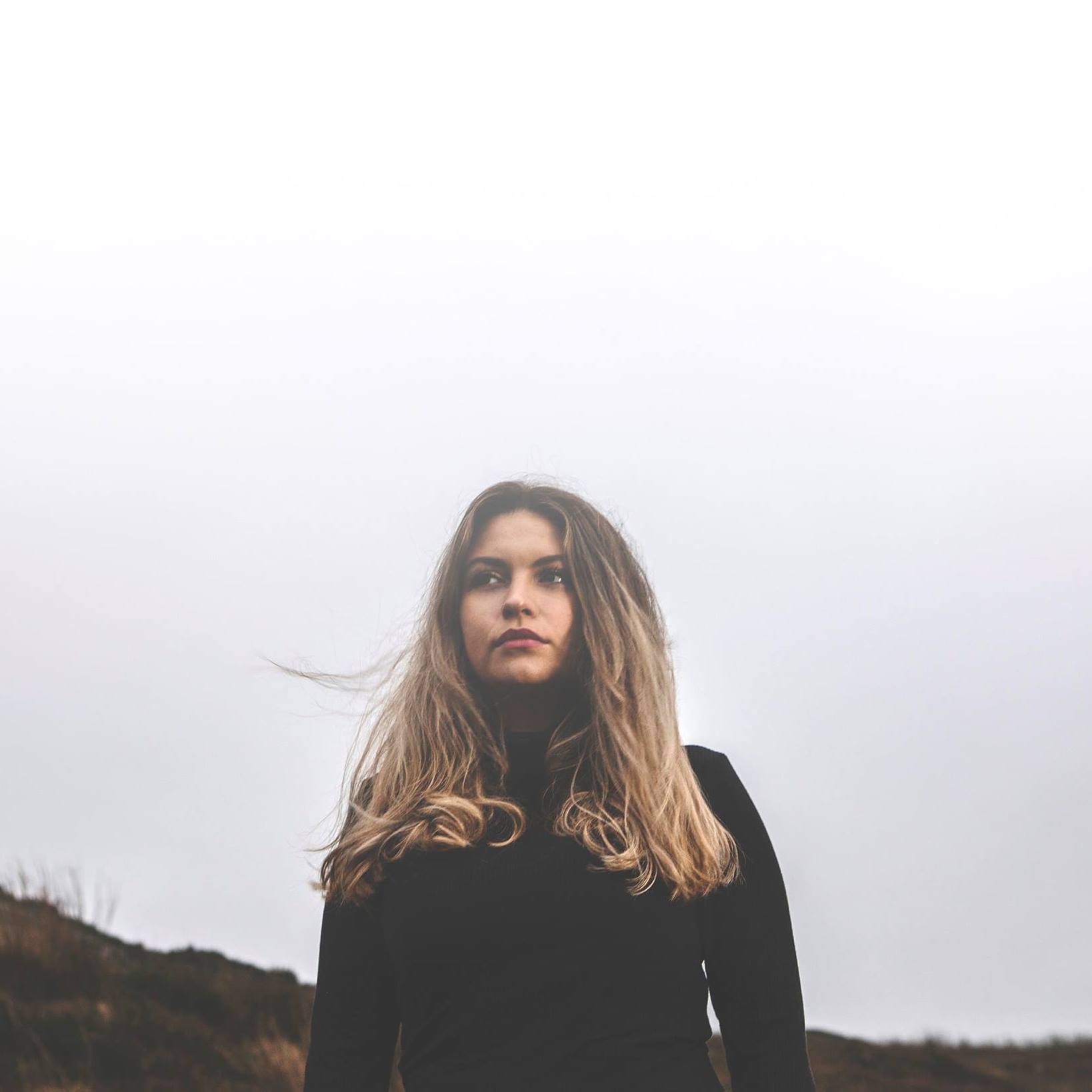 Across June to September, on the first Thursday of each month, Belfast's Babel will host a free live music showcase featuring some of the very artists and DJs from across the country. Boasting rooftop views and summer drinks, Platform will feature sets from Katie Richardson aka Hex Hue, Arvo Party and fast-rising Derry artist Roe, with supports to be announced.
Kicking off the series on Thursday, June 5th is the dreamy indie-folk stylings of Aoife Boyle aka Reevah. Ahead of the show, we speak to her about new music, growing up in a creative family environment, mining art from uncertainty and more.
__
You grew up in a very creatively fertile family environment. How crucial do you feel that has been to your own musical interest and development?
Having two very creative parents has definitely shaped who I am and what I do. They've given me a very alternative outlook on life.
I grew up surrounded by art and music. My earliest memories are of sitting on the steps of the art college in Dublin (NCAD) whilst my mum was a student. From a young age I was witnessing bold and fresh ideas. Being in an artistic environment was normal and familiar to me.   Again with my daddy being a musician, I was exposed to the early 90's sounds of his band at the time 'Schtum' – this gave me a curious interest in music at a very young age. I suppose I was destined to follow the creative pathway of both my parents. But I don't think I realised it was music until I went to University and studied it at degree level.
On which note, which early musical memories (especially those that you might be able to trace back to inspiring you to pursue music yourself) protrude most in your memory?
A moment in time that stands out for me was a sunny afternoon in Boston. I was about ten years old, in the back seat of the car driving through Sommerville. We were listening to the album Astral Weeks by Van Morrison. And I remember it was the first time I really appreciated a body of music.
On a more personal level, I have memories of my daddy playing guitar and singing to me when I was very young, listening to his old and new recordings. I attended some gigs of his and accompanied him to a recording studio in America when I was about eight. Back in Derry, I attended vocal lessons from the age of five where I was classically trained, I went to an array of instrumental lessons and sang in choirs. I didn't realise how lucky I was until I was much older, all of these early encounters with performance and music really formed the foundations for what I do now.
Fast forward a few years and you've just released your new single, '26'. You've shared some thought about it online (namely regarding vulnerability, freedom and consolation.) But from where does this song stem, and how did you find writing it?
It came after a difficult time in my life and was one of those songs that had kind of written itself in a sense… I didn't really have to work at it, it was just there ready to be written. It came about in the summer of 2018, a lot had changed in my life, it was a time of uncertainty, mixed emotions of freedom and reflection. I was questioning myself, my life and the relationships within it. And '26.' was a way of dealing with it all. I had also just finished reading the book 'The Secret Life Of Bees' I was influenced by the language and messages in the book. For example the chorus in '26.' is "Bees keep me awake, they hum until the sun comes through my window pane." That line is a reference to the book, the bees being metaphorical, almost like a hum of thoughts.
You recorded it with the very talented Caolan Austin at Smalltown America in Derry. How was it working with him?
Yeah, brilliant. I really like working with Caolan, he has a great sense for the style of music that I want to create. Especially for '26.' It was just the two of us who made this track. Most of the instruments you hear were played by Caolan! It's great when you find a producer who understands your style and ideas. One of my favourite parts of 26. Is the Clarinet played by Caolan in the chorus, it adds this amazing layer of warmth to the track.
Smalltown is also a beautiful studio, which makes for a really lovely working environment.


Your music well and truly comes to life on the live front. How much importance do you personally place on your live performances? And how do you feel your live show has evolved over the last couple of years?
Live shows mean so much to me now, I love writing and performing. Being able to share it with other people is really special. But It took me a long time to have the confidence to really be myself on stage and share what I do. Sometimes it can be daunting letting people get so close to your personal world through music and lyrics but it's also very freeing.
I look back over the past two or three years that I've been actively gigging, and it's so nice to see a progression. My live setup has grown, and I have a lovely team of musicians that I work with. I love working and collaborating with other people, it can add so much more energy and depth to music and performance.
As ever, you've been quite busy on the live front as of late. But how are things shaping up in terms of plans for new recorded music? Should we expect anything new in the coming months?
'26.' has been remixed by the lovely Herb Magee aka Arvo Party and is due for release this Friday, May 31st. We are very excited about this. It was one of those pairings that unexpectantly worked really well together. It's a totally different spin and take on the track. And for me it's been lovely hearing something I've written take on a totally different form.
I'm working on a few different projects at the minute: a collaboration with Rioghnach Connollly of The Breath and I'm also back in Smalltown America working on a body of work. Expect new exciting things come September.
Which albums and artists – both Irish and from further afield – have you been enjoying recently?
In terms of recent albums that I'm really enjoying Billie Marten – Feeding Seahorses by Hand, Soak's new album Grim Town & Beauty Sleep – Be Kind.
Artists that I'm also currently listening to, which I find to be influential include Andy Shauf, Pheobe Bridgers, Soccer Mommy, The Japanese House, Sharon Van Etten, New Pagans, Lord Huron and Matt Corby.
Lastly, you play the first installment or Platform at Babel on June 6th alongside Joel Harkin. Tell us more about that show and playing with Joel. You've played together before, right?
Yes! My first headline Belfast Show, I'm super excited about this one. It feels like a big step for me. It's a full band show, we'll be debuting some new sounds on the beautifully dreamy Babel rooftop.  I'm so delighted to have Joel on the bill with us! He is one of my absolute Favs. We have shared a few bills now. We played a gig in Portrush together a few weeks back and it was really fun, I love the down to earth nature of both Joel and his music.