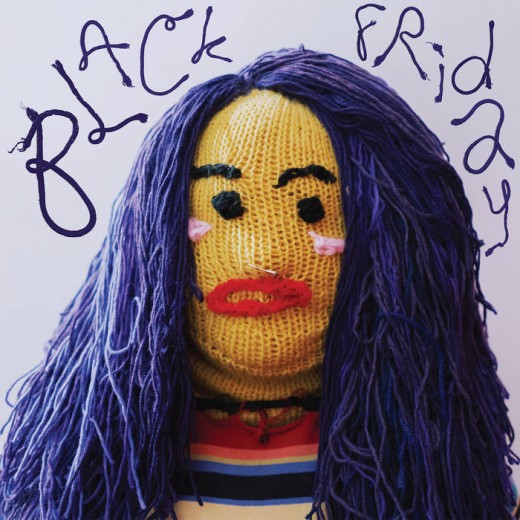 With a warm, longing ode to a friend, Palehound's third record opens with the kind of astutely observed, compassionately wrought sketch that we have come to expect from Ellen Kempner since her 2015 Dry Food, and indeed its 2017 follow-up, A Place I'll Always Go. Where the former dealt largely with Kempner embracing her own sexuality, the follow-up was more mournful in tone, although encased in Palehound's exuberant and often inventive indie rock they never felt maudlin or morose. 'Company', just Kempner and an organ, is the introduction to a Palehound record that, while tackling the same uncertainties of relationships as those previous, does so in a much more lyrically direct manner. 
Loosely, this latest offering deals with missing people when they're not around and building them up when they are, and alongside Jesse Weiss on drums and Larz Brogan on bass, Kempner's vocal is often married with the synth that appears throughout the tracks, at times recalling the fragility of Casiotone For The Painfully Alone. 
Themes of insecurity and unworthiness manifest themselves most unambiguously in the record's front end. Title track 'Black Friday' is as bittersweet as it is sweetly melodic, an opening barb lining up a one-sided friendship ("When I ask if you want to spend the day with me/ You say, 'Sure, I've got nowhere else to be'"). "I think I hate my body/ 'Til it's next to yours/ With you I'll wear the clothes/ I'd buried in my drawers", Kempner sings on 'Worthy', a lover's acceptance defeating self-doubt, while on a gently-paced 'Bullshit' Kemper turns that same sense of support outwards, "What can I do/ When all my truth just sounds like bullshit to you?/ Where do we go/ When all our truth just sounds like damage control?"
'Killer' stands apart from anything else on the album, a revenge fantasy about a friend's abuser deployed with Western style menace. "I wanna be the one who kills the man who hurt you, darlin'" is Kempner at her most frank, where the passion of love and friendship imbued in Black Friday is supplanted by the calculated, but equally powerful callousness of the law of retaliation. But then, this is a typically Palehound take on commitment, be it friend or foe. In for a penny, in for a pound.
Her emotional investment in relationships, those healthy and those less so, surfaces wryly in the chorus of an ever so slightly trashy 'Stick N Poke', where getting inked is both the penance and the catharsis – just the sight of an ex'es car is enough to trigger the revelation ("I think I'm due for a shitty tattoo"). Along with 'Aaron', a song written by Kempner for her partner during his transitioning process, it's one of the record's most joyous moments, although the latter bears most weight; a signal to Kempner's current state of happiness. The final tuneful trip of 'In Town' signs off then where 'Aaron' picked up at the beginning of Black Friday, a note of hope for the road ahead until we see what album no. 4 brings – "…nothing worth loving ever sticks around/ But you". Justin McDaid