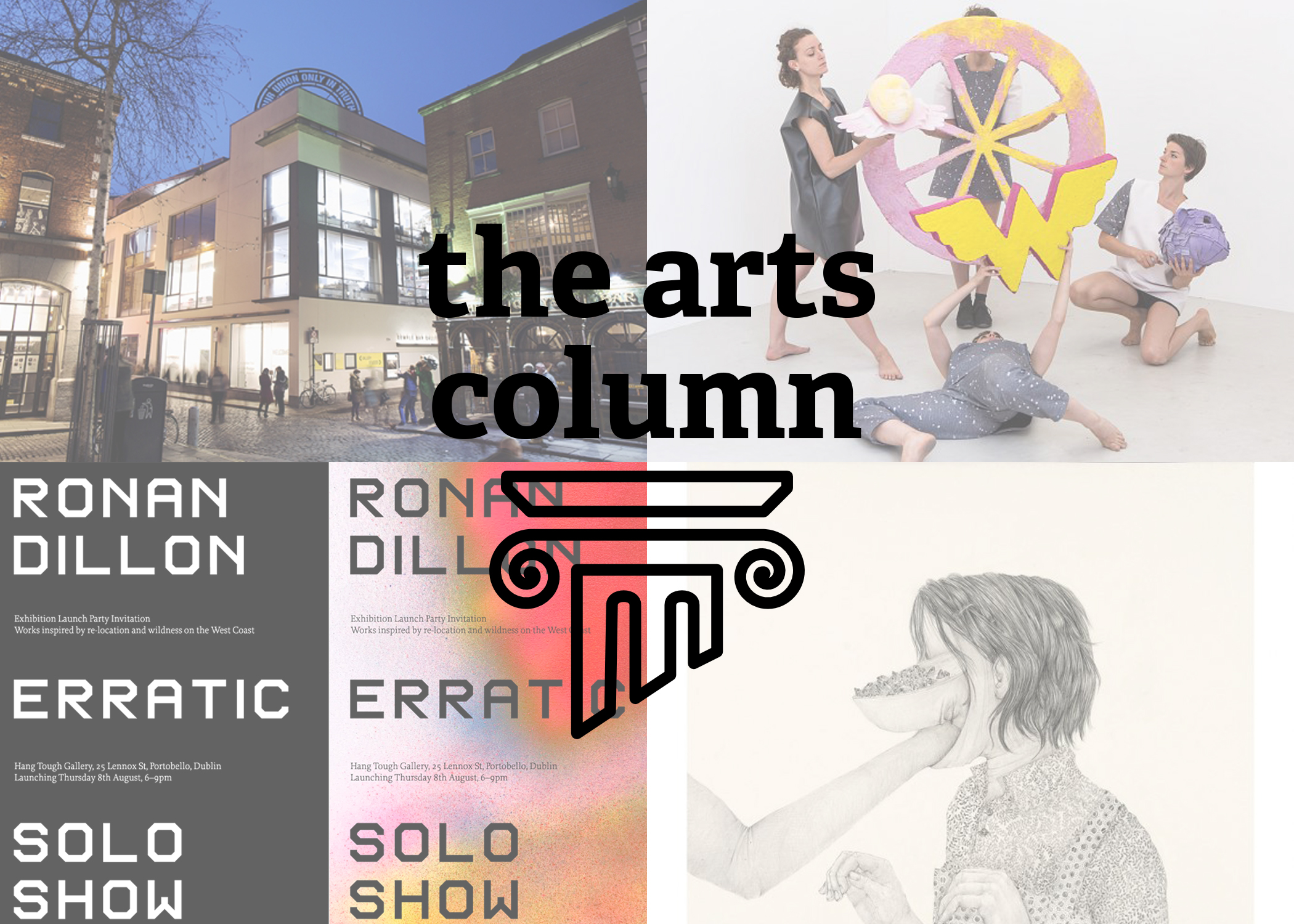 This week we've details on a pair of exhibitions that are opening this weekend in Kilkenny as part of the Kilkenny Arts Festival, a live performance in Derry, a new show opening in Dublin and details of a studio residency.
As always, if you have an event, talk, exhibition, or would like to recommend one please get in touch via aidan[at]thethinair.net

Exhibition Opening | Butler Gallery, Kilkenny
This Saturday, August 10th, sees the opening of a new exhibition in Kilkenny's Butler Gallery featuring the work of New York based artist Amy Cutler. Titled Colloquies, the show is Cutler's first in Ireland and sees the artist present paintings and pencil work that comment on the often unrealistic expecations that cultures and societies impose on women. The exhibition is presented in association with this year's Kilkenny Arts Festival, which runs from August 8th to 18th, and Cutler discusses her work alongside Eamon Colman and Blaise Smith, who are exhibiting together in the Old Dore Factory in Kilkenny during the festival's run. This talk takes place on Monday, August 12th from 5pm to 6pm, and while free is ticketed – more details on the talk are available online here.
Colloquies, continues until October 6th with more details are available online here.

Exhibition Opening |  Kilkenny Arts Office Gallery
Also opening this coming Saturday, August 10th, and also in Kilkenny is new group exhibition featuring works by Isabel English, Doireann Ní Ghrioghair and Ali Kirby. The three artists' output sees them utilise architecture and its associated language to investgiate our relationship, and interactions, with our surroundings – partciular the pyschological effects of design decisions on our behaviours. Titled The Encounter That Never Was, the exhibition features drawings and sculptural works and continues until September 7th.
You can view the work in the Kilkenny Arts Office Gallery with details on opening times available online here.

Live Performance |  VOID Derry/Londonderry
Saturday, August 24th sees a live performance by artist Candida Powell-Williams, in collaboration with the Echo Echo Dance Theatre, in Derry as part of the Walls 400 festival which marks the 400th anniversary of the completion of the city walls. Powell-Williams is currently on show in VOID with her new exhibition Command Lines, an exhibition which sees the artist investigate the iconic tarot via a theatrical installation of sculpture, performance and animation. This one off, site-specific, performance, titled sonic arragements in the infinite fill, will explore the transition of the city's walls from defensive artictecture, as they were originally concevied, to modern day tourist attraction.
The performance takes place at the Walker Plinth, built in 1828 to commerorate English soilder George Walker and blown-up by the IRA in 1973, from 7pm on August 24th, with more details available here. The performance also marks the close of Command Lines, which you can visit in VOID itself between now and then.
Exhibition Opening |  Hang Tough, Dublin
A new exhibition featuring the work of artist Ronan Dillion opens later this evening (August 8th) in Dublin's Hang Tough Gallery. The show, which is titled Erratic x Ronan Dillon, is Dillon's first solo show and is drawn from the artist's experiences in living in rural Sligo over the last two years – having previously lived in urban environments. The exhibition features a number of new series, all inspired by rural life, that make use of paint and print including the 'Woodville Flock Edition', which saw Dillon use custom made paper from Roscommon's Griffin Mill, the last remaining mill to do so in Ireland.
There will also be a spcecial event during the exhibition's run titled Roots x Hang Tough which sees a meal hosted in the gallery on August 21st, 22nd and 23rd that has been inspired by the landsapce, ingreditions and culinary methods of the Ireland's West. Erratic x Ronan Dillon runs until August 24th and mroe details are avilable here.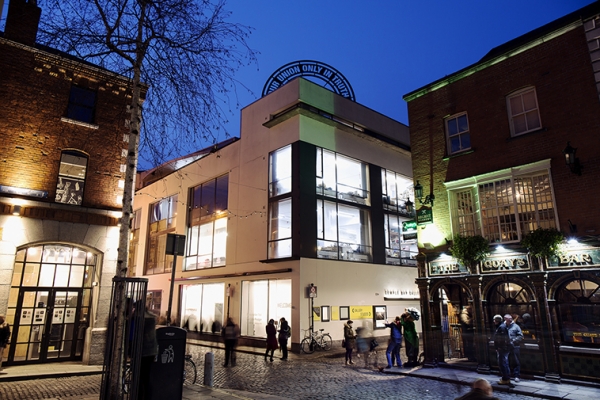 Open Call | Temple Bar Gallery + Studios Recent Graduate Residency Award 2019
Temple Bar Gallery + Studios have announced details of their Recent Graduate Residency Award for 2019. The award, which is in it's sixth year, sees the successful applicant receive a free studio for one year, a stipend of €1,500 and an international travel bursary of €500. The awards is open to any graduate of a BA/BFA in Fine Art in any recognised university or third level institution in Ireland in the past three years (graduation classes of 2017,2018 or 2019), as well as Irish Gradudates of international BA/BFA in Fine Art course during the same period. To qualify you either must be residing in Ireland or have plans to return during the period of the residency.
Applications must be submited by Friday, August 30th with details on the guidelines, as well as links to the form, available online here.
***
If you have an event, talk, exhibition, or would like to recommend one please get in touch via aidan[at]thethinair.net