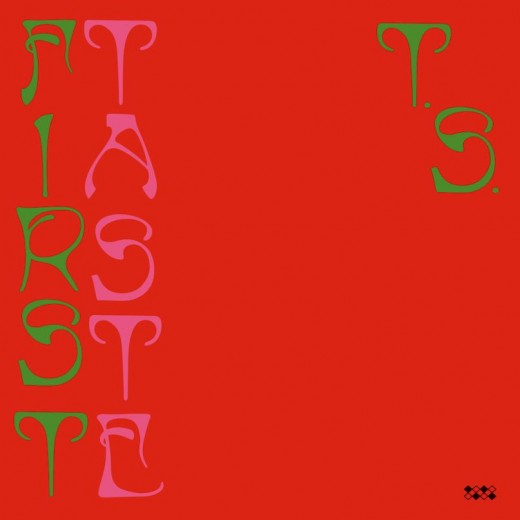 When prolific Aussies King Gizzard and the Lizard Wizard announced their intention to release five albums in 2017, their progress was understandably followed with a great deal of hype. But a year later, Californian garage rock wunderkind Ty Segall managed to match that tally across his various projects with little fanfare. For Segall, much like Robert Pollard, such an endeavour appeared to be no cause for celebration and merely a normal day at the office.
2019 has been a little quieter for Segall though. April's live album Deforming Lobes could be considered a gap filler were it not so excellent in its own right, but it's taken until August this time for any kind of new studio release. Last year's ambitious Freedom's Goblin left it difficult to work out where he could go next. The sprawling double album took the Freedom Band lineup of his self-titled 2017 release and pushed them as far as they could go with a lengthy, stylistically varied record in thrall to the classic double albums of the 60s and 70s rock canon. Embracing any idea on the table, the resulting record wrestled with guitar music from multiple angles. What next then, but to banish guitars altogether?
Dropping the guitar seems like a surprising move from an artist so in thrall to the instrument, but in truth, the move hasn't actually changed his sound too drastically. You'd be forgiven for never realising there's no guitar behind the static fuzz of opener and lead single 'Taste', while elsewhere mandolins and bouzoukis take the instrument's place, adding new layers to his sound but without otherwise altering his songwriting style. Despite having to master several new instruments, Segall actually sounds more within his comfort zone than he did on its predecessor. 
Rather than the instrumental switch up, the biggest change from the last couple of records is how the album's been put together. While all members of the Freedom Band appear on First Taste, gone is the full band, live-in-studio vibe of Freedom's Goblin and 2017's Ty Segall, as Ty returns to running the show primarily by himself (symbolically, the video for 'Taste' sees Ty violently murder each member of his band). As supremely talented as the group he's assembled is (again, Deforming Lobes is a perfect document of their live fury), this pivot back to his old way of working sounds hugely refreshing at this point.
2014's Manipulator feels like a touchstone here, the pairing of acoustic and electric instruments together echoing that album's breathy spaciousness, as well as sharing its overall accessibility. 'Radio' and superb closer 'Lone Cowboys' combine joyous mandolins with rich vocal melodies and Mikal Cronin's sax to produce some of Segall's most satisfying work in some time, while much of the album sees Segall and Charles Mootheart duel it out on separate drum kits, one in each channel, to create complex interlocking rhythms. Pleasingly amateurish recorder solos also abound throughout, while 'Ice Plant' does away with instrumentation altogether in favour of several Tys in acapella harmony.
Echoes of other regions of his extensive back catalogue arise here and there too though – the coldly mechanical, early Devo-indebted Emotional Mugger sound is revisited on the unease of 'I Worship the Dog', while the off-the-wall oddness of last year's Joy (Ty's second collaboration with White Fence) rears its head in off-kilter compositions like 'When I Met My Parents Pt. 3', an initially disorientating piece that soon bursts into life as one of the album's best tracks.
As ever, the lyrics feel like more of an afterthought to the music, driven more by necessity than invention, but 'I Sing Them' stands out as a celebration of individualism – even if its insistence that "I'm not wasting all my time/singing other people's rhymes" sounds ironic at face value in the wake of last year's covers album Fudge Sandwich.
Banishing the guitar hasn't turned out to be the grand reinvention or we might have expected it to be, but neither does it come off as a shallow gimmick – ironically enough the move seems to have helped Segall get back to doing what he does best while freshening up his sound in the process. As a 'first taste' of Segall, newcomers could do a lot worse than starting with this release – having trimmed off some of the fat from his ambitious but at times slightly bloated classic rock approach on recent records, this album allows his songcraft to shine through more naturally. 
Such is Segall's confidence in the album that on its limited tour he's performing the record in full each night alongside a different back catalogue favourite. It's safe to say that First Taste should have no problem standing up against some of his best work. Cathal McBride