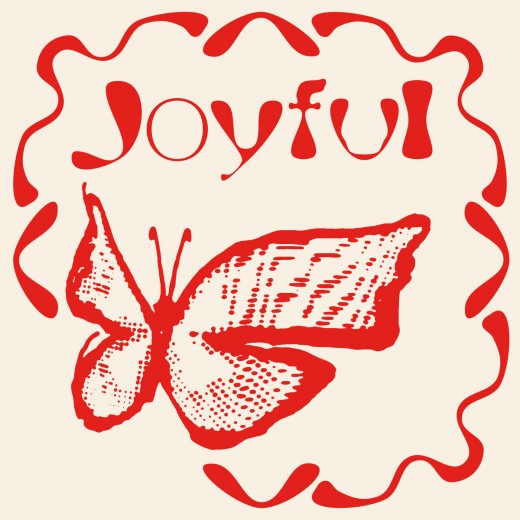 What happens when the rave has to end? Ideas of nostalgia have been a frequent presence in the zeitgeist of recent dance music; from the endless-party revivalism of Jamie XX's In Colour, to the lost futures that critic Mark Fisher identified from Burial's debut. Those albums are arguably positioned on the extremes of nostalgia, however; for a more tender, bittersweet exploration of these ideas, Australian producer Andras presents his latest album, Joyful.
Andras himself describes Joyful as "cutting a path through an overgrowth of nostalgia around 70s acid folk and 90s acid house", which on first listen is an intriguing choice of words, given the seeming sonic dominance of the latter over the former. There is more to this album, however, than a simple homage to the sounds of Chicago or Cornwall. Opener 'Honeybird' encapsulates this aspect perfectly. There's a softness to the familiar acid squelch, as if time has worn away the edges that were once so cutting edge on Phuture's 'Acid Trax'. While this makes 'Honeybird' sound somewhat melancholic, the uplifting melodies keep the listener from ruminating and instead instill a feeling of discovery and potential, like the first time you realized there was more to Aphex Twin than 'Windowlicker' and 'Come to Daddy'.  
As catchy and strawberry-sweet as the melodies are, the real revelation of Joyful is how the production feeds into the themes of nostalgia. There is a sense of space between each sound in each track, and not in the way that lesser producers would achieve by burying the audio in reverb. On 'Live Forever' and 'River Red', for example, the drums, synths, vocals, seem disconnected from each other, each aspect clear: the clarity that comes from hindsight. This approach extends to the sounds too. Synthetic piano is a recurring sound throughout the album – a sound where the artificiality is hard to get past at first. But such sounds are now inbuilt into the history of electronic dance music, and they now only remind you of the hundreds of songs you've before, blaring through the soundsystem. 
Throughout 'Live Forever', a lone voice calls out the track's title over string-heavy spacious beats, and it's hard not to consider it the summation of everything Andras is trying to do with Joyful: an examination of the feelings evoked by dances gone by aided, but not weighed down by, nostalgia. But even "nostalgic" feels like too dour of a word; wistful seems more appropriate. While the album itself evokes the feelings of the rave, it's perhaps best listened to at home: the perfect soundtrack to the afters at your friends' gaff, reminiscing about the night, all the nights before, and all the nights yet to be remembered. Will Abbott