This week we've got details on a number of new exhibitions opening, a pair of artists' talks, an artist in residency programme as well as the launches of some yearly artistic programmes all happening in events across Cork, Dublin, Sligo, and Carlow.
As always, if you have an event, talk, exhibition, or would like to recommend one please get in touch via aidan[at]thethinair.net

Exhibition Closing| Backwater Artists Group, Cork
Today and tomorrow are your last chances to see Cara Farnan's work in Cork's Backwater Artists Group. The exhibition, which is Farnan's first solo show, is titled Sometimes the river flows backwards – drawn from the artist's observations of the reverse flow of the Liffey. The show is curated by Roisín Bohan of Basic Space Dublin, and sees the artist investigate imperceptible forces and their influence on us.
Sometimes the river flows backwards close Friday, February 7th with more information available online here
Image courtesy of Cara Farnan

Open Call | Artist Residency, Dublin
You have a few days left to register interest in a new Artist in Residence programme between the Science Gallery Dublin and The Dock (Accenture's new R&D and Global Innovation Centre in the Docklands). The residency is for three months, from March until June, with the artists based and working in conjunction with teams across both sites to create a new commission for the gallery's summer exhibitions SYSTEMS, slated to run from June until September 2020. The successful applicant will also receive a fee of €8,000 in addition to production support, material cists, travel and accommodation.
Interested parties have until 5 pm this coming Sunday, February 9th to submit applications, more information is available online here.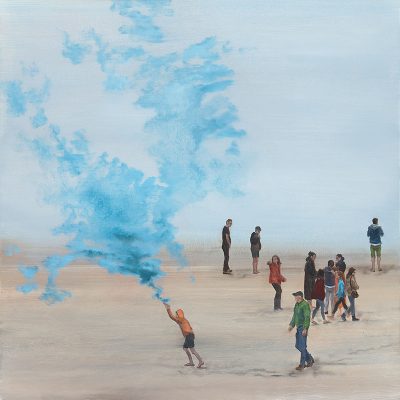 Exhibition Opening| The Model, Sligo
This week sees the opening of a new exhibition featuring the work of Emma Stroude in Sligo's The Model. Titled Treading a Fine Line, the show features a new body of work that sees Stroude explore contrasting themes of threat and innocence, instability and stability with her paintings featuring open-ended depictions layered with suggestion.
The exhibition continues until March 1st, with information on Treading a Fine Line is available online here
Emma Stroude 'Bigger Than Us' Oil 60×60 2019

Programme Launch | Temple Bar Gallery + Studio, Dublin
This coming Friday, February 7th sees Temple Bar Gallery + Studios launch their 2020 programme. The special guest is Linda Doyle, Professor of Engineering & the Arts and Vice President for Research/Dean of Research in Trinity College Dublin, and will see the announcement of the gallery's five exhibitions, their studio memberships and international residencies, along with details of the Dublin Art Book Fair, Summer School, their commissioned writer and other public engagement programmes.
The night kicks off at 6 pm, and you can read full details on the launch online here.

Programme Launch | VISUAL Carlow
This coming Saturday, February 8th sees the launch of VISUAL Carlow's artistic programme for 2020. Two new exhibitions are opening, the first being Eva Rothschild's The Shrinking Universe which was curated by Mary Cremin, Director of VOID Derry; with the second being Apolonija Šušteršič's Light Therapy.
Both artists are due to give talks on the day, with Šušteršič in conversation with Annie Fletcher, Director at IMMA and Emma-Lucy O'Brien, CEO and Artistic Director at VISUAL Carlow at 2 pm, whilst Rothschild and Cremin are due to discuss the making of The Shrinking Universe as well as it's staging at last year's Venice Biennale from 4 pm.
You can find out more information on all of Saturday's events here.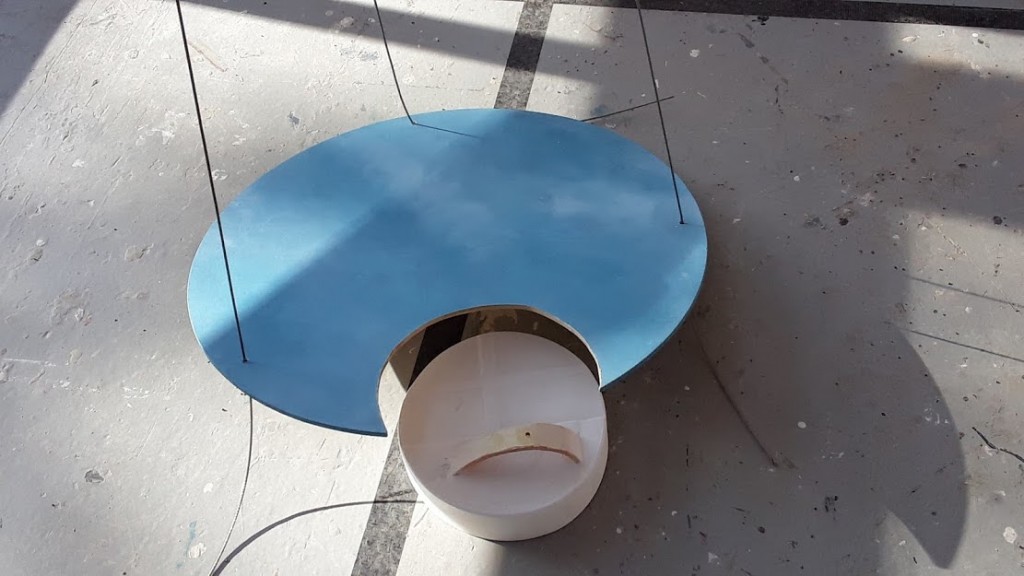 Exhibition Opening | Pallas Project + Studios, Dublin
Tonight (Thursday, February 6th) sees the opening of a limited run show in Dublin's Pallas Projects + Studios. This is the first of three exhibitions of final year art students from iadt Dun Laoghaire, with each show having the prefix of In The Making, with this iteration being To Let which will be followed by Appraisal and Equity. This work on show sees 10 artists discuss the role of social and spatial environments and how they characterise contemporary life, ranging from investigations into urban spaces, science, group behaviour and more, with a broad medium outlet that includes painting, drawing, sculpture and more.
In The Making: To Let opens from 6 pm tonight and continues Friday from 12 pm until 6 pm and Saturday from 12 pm until 2 pm – more details, including a full list of artists, is available online here.
***
If you have an event, talk, exhibition, or would like to recommend one please get in touch via aidan[at]thethinair.net