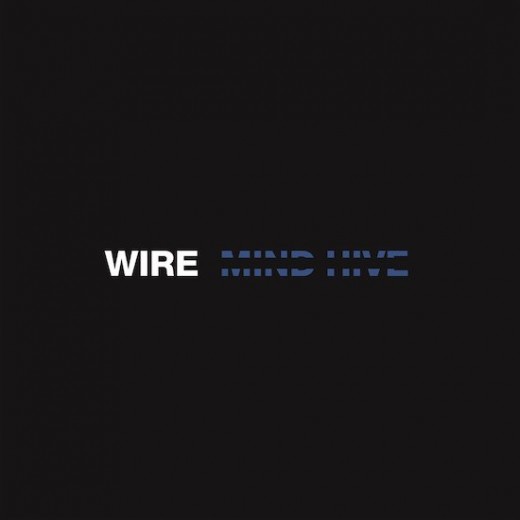 Though Wire were always renowned for their musical transformation over three short years in the late '70s – from the art school punk vignettes of 1977's Pink Flag through to the icy, doomed post-punk of 154, stopping off at the transitional Chairs Missing in between – it's no great surprise that 40 years into their career they don't always possess this same level of invention. It's not necessarily a bad thing though – while their last outing, 2017's Silver/Lead could be possibly be described as samey, it was also their most solid and consistent work in a while. At once accessible and mysterious, the record showcased an impressive songwriting nous for a band this deep into their career – not to mention with three quarters of its original lineup still intact – and it would be easy to imagine the same collection of hooky post-punk tracks earning its fair share of plaudits if recorded by a younger imitator.
In contrast though, new album Mind Hive, their 17th, thrives on variation rather than consistency. Perhaps reinvigorated by the experimentation on bassist Graham Lewis and guitarist Matt Simms' side recent side project FITTED (whose lineup also boasts none other than the legendary Mike Watt), the band effortlessly shift in style from track to track, tapping into a few different elements of their past along the way but primarily keeping things focused on the here and now.
Opener 'Be Like Them' sees them set out their stall, its jerky, off kilter structure indicating a move away from Silver/Lead's moody ruminations. The fact that it uses recently rediscovered lyrics from 1977 might suggest a return to the realms of Pink Flag, but of course, Wire don't really do this sort of nostalgia – if anything, its twists and turns and unexpected blasts of guitar are much closer to 2003's industrial tinged comeback Send.
Newman's vocal on lead single 'Cactused' does recall his younger self even if the music doesn't, while 'Primed and Ready' flits seamlessly between the synth grove of its verses and the distorted bite of the chorus. 'Off the Beach' though is the album's real highpoint – its breezy acoustic guitars and infectious melodies can't help but recall 1978 classic 'Outdoor Miner', but it's no mere retread, and most importantly, it's almost as good.
The record's quiet, dreamlike midsection finds the band in uncharacteristically reflective mode, before Graham Lewis' excitable cry of "Oklahoma!" stirs the album back to life a few tracks later. Already the band's primary lyricist, Lewis' contributions on lead vocals are so often standouts, but, having presumably used up his best material recently on the FITTED album, his sole contribution this time round is one of the album's less vital tracks, full of bizarre lines like "I admired your sexy hearse". Nonetheless it resets the mood nicely for the album's centrepiece, the tense 8 minute post-punk groove of 'Hung', which sees Newman offering sparse lyrics over rumbling bass, swirling synths and Robert Grey's superbly menacing drums.
There's evidently been a great deal of effort put into the album's flow, for this no mere assorted collection of tracks, but rather a sonic journey from start to finish, one that manages take the scenic route while still wrapping things up in a concise 34 minutes. Finishing on another meditative note, 'Humming' sees Newman accompanied primarily by dreamy organ textures as he reflects on the state of the world ("I can't quite remember when it went wrong/Someone was humming a popular song"), before a short spoken word passage in Lewis' dramatic baritone draws the record to an affecting close. 
Despite its strengths, Mind Hive of course is nowhere near as earth-shattering as that initial trio of groundbreaking albums, a high benchmark it would be unreasonable to expect them to reach again all these years later. But if anyone back then dared to imagine Wire might still exist in 2020, could they have possibly dreamed they'd still be putting out albums worth listening to? Like The Fall until up until Mark E Smith's death two years ago, what's allowed Wire to remain relevant is a reluctance to look back, a dogged determination to focus on new material through a stark awareness that nostalgia breeds complacency. Perhaps aided by the younger Simms, who replaced departing original guitarist Bruce Gilbert a decade ago, the band have managed to avoid the pitfalls of age, never sounding dated or out of touch as so many of their contemporaries have ended up.
Fans of early Wire who've never tackled the latter reaches of their increasingly daunting discography could certainly do worse than starting with Mind Hive – what they'll find is a band with their initial vision still firmly intact four decades on. Cathal McBride