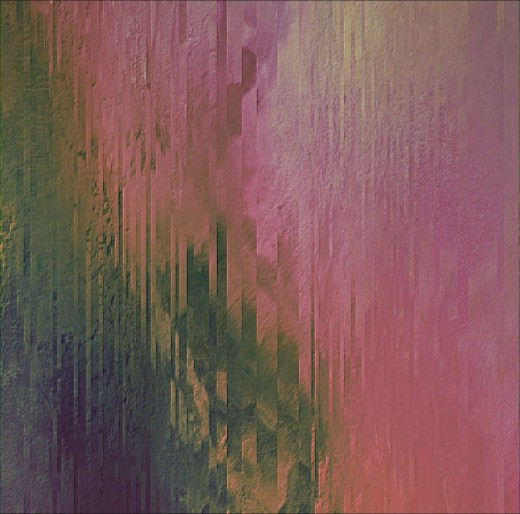 Space truly is at a premium right now. Overnight it became a commodity almost more valuable than gold; a resource which should never be a resource. Yet here we are. From the air bubbles in our sourdough starter kits to distancing ourselves from the bountiful overnight epidemiologists on social media, obsessively we are seeking the sweet release it brings .
Mercifully, Belfast-based musician and producer Arvo Party – real name Herb Magee – has delivered true audio escapism in this surprise ambient album, Devotions. Preceding a full length set to land in June, Devotions is Magee's deepest exploration into the genre so far, with ten tracks generously standing at 43 minutes. 
Magee's journey to the release has been anything but conventional. Formerly the bassist of punk four-piece La Faro, Magee has built a steady and devoted following since beginning producing ambient and techno inspired synth experiments in 2016. Between his expansive self-titled debut to the present day, Magee has released an eclectic range of remixes including Adele, David Bowie and Michael Jackson, as well as an exhilarating sophomore, II. Invoking the likes of Jon Hopkins and Max Cooper, Magee's solo project has truly unshackled him, enabling the producer to expand into new territories, gently morphing genres and explore filmic directions. 
For an artist with such a varied back-catalogue, Devotions is an exceptionally focussed and consistent examination of drone's velveteen side. Forgone are the kickdrums and pulsating arpeggios of II, and in their place lay visceral melodies, warming drones and organic texture akin to Benoît Pioulard and K. Leimer. Yet within all of this, Magee maintains his cinematic composition. Album highlight 'Sunna', for instance, sees luscious strings gradually emerging through an ethereal, melancholic fog, its simple structure perhaps holding a mirror to the elation that will arrive with the easing of the lockdown. Equally elegant is 'Cristofieri', an exquisite nod to the Italian inventor of the piano, which is flecked with neo-classical influences in its dampened piano chords and an almost languid melody which resonates through. As Devotions slow-burning ambience unfolds, Magee's mastery of sculpting soundscapes becomes apparent. 'Helvete', the Swedish word for hell is anything but, as an underlying dissonance is poked and prodded by gentle quivers and organic splinters, before the album's curtains are beautifully drawn following 'Threshold's' choral synthesisers.  
Devotions has both captured the fragility and essence of these times, whilst simultaneously providing an antidote. If you're one of the many in dire need of space, remove yourself from distractions, plug in some headphones, and allow Arvo Party to deliver a blissful audio equivalent. Dom Edge