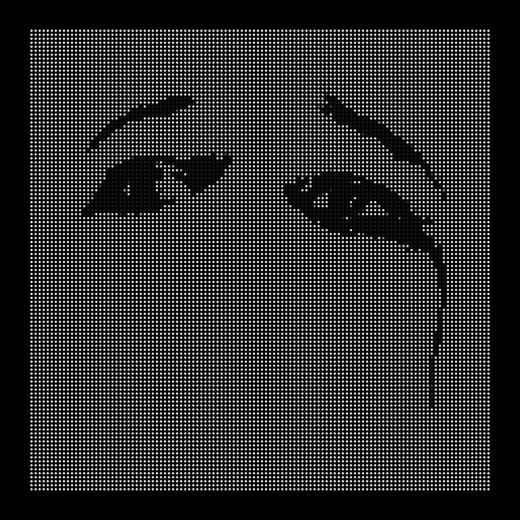 Starting their fourth decade together as a cohesive unit, the critical darlings of alternative metal, Deftones, have created one of their finest albums to date with Ohms. 
Re-entering the studio with producer Terry Date (who was behind the desk for their first four studio releases, not to mention the shelved project Eros), the band come out with all guns blazing, rejuvenated, motivated, and at the top of their game.
Their most accomplished release since 2000's White Pony, Ohms offers much by way of depth. For the first time in a long time, the band focus on pure song writing as opposed to noodling soundscapes. The end result is a collection of tracks that successfully and deftly showcase both the beauty and brutality of their signature sound. In many ways, Ohms sounds like the album the band has been trying to record since their critical and commercial breakthrough of 20 years ago.
Frontman Chino Moreno's vocals are astounding here. Despite years of wear and tear (he suffered inflammation on his right vocal cord and partial paralysis of the left vocal cord while touring White Pony), he still has the ability to sing you to sleep or scare you to death at the drop of a hat. Guitarist Stephen Carpenter, meanwhile, plays a more prominent role than on previous album Gore, bringing with him an abundance of riffs, fluidly recorded on his 9-string weapon of choice. Bassist Sergio Vega (ex-Quicksand) and drummer Abe Cunningham lock onto stone grooves the likes of which haven't been heard since sophomore effort Around the Fur, while turntablist/keyboardist Frank Delgado is omnipresent as he was on Saturday Night Wrist, interlacing dystopian synths and dark ambience to tie it all together – most brilliantly as 'Pompeji' bleeds into 'This Link is Dead'.
"I finally achieve balance, approaching a delayed rebirth" echoes Moreno's croon and snarl on album opening epic 'Genesis', referring not only the band's newfound cohesion but also a new sense of introspection. We are used to second person narratives from Moreno, but seldom do we get as much as a glimpse into the inner workings of the artist. "Watch how wild it gets" he warns us on the same track before the topsy-turvy evocative drive of 'Ceremony' and the manic thrash of 'Urantia', which boldly peels and drops out to reveal a hip-hop beat juggle (a first for Delgado) before the band reunite for an explosive finish.
Deftones find a sweet spot between the heavier inclinations of Carpenter's influences and Moreno's gothic post-punk leanings and a range of eclecticisms in between throughout Ohms. 'Pompeji' switches from barbed aural assault to calm beach-like sound scapes and an ominous sci-fi whirr, while future live favourite 'Error' is urgent in its approach – popping and churning in ways the band hasn't since they were last mislabelled as a "nu metal band" while climbing towards ethereal refrains that they had only just started to perfect when they embraced shoegaze and new wave in their mid-career halcyon days. The album's closing title track is also one of the band's finest, driven by Carpenter's oft-overlooked riff agility, an unsteadying demonstration of a band with a new sense of purpose and self-assuredness.
It's been a while since Deftones sounded this fresh. On previous releases, the band could be accused of having lacked focus. This is simply not the case with Ohms. The decision to reunite with Terry Date may have caused apprehension, but it doesn't show. While "surrounded by debris of the past", the band have taken this as an opportunity to refine their sound once again, this time to a razor sharp point. Danny Kilmartin