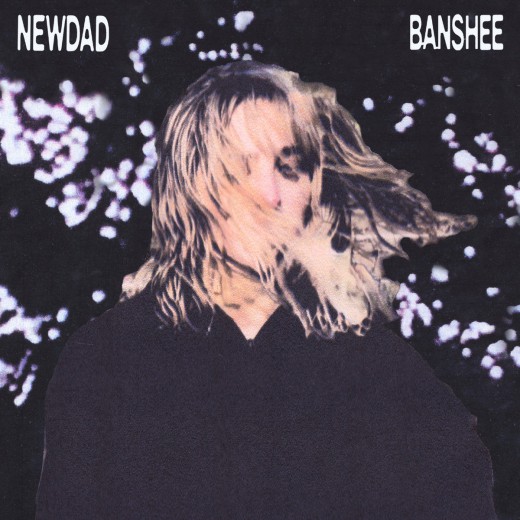 Young Galway quartet NewDad hit the ground running with the release of their debut EP Waves in early 2021. Its fresh take on hypnotic dream pop and shoegaze sounds captured the hearts and minds of listeners and critics alike. On their follow-up, Banshee, NewDad have kept that momentum going, accelerating toward a dazzling future.
Recorded in Belfast and mixed by John Cogleton (Lana Del Rey, Phoebe Bridgers), Banshee sees NewDad dig deeper into their sound, resurfacing with a handful of tracks that see them at their most daring, intense and captivating. Opener 'Say It', arguably the band's most radio-friendly track to date, pits a haze of washed out guitars against Julie Dawson's confessional lyrics of ill-fated love ("I don't wanna know about the horrors in your head at night/ But I hear them through the wall…"). 
The juxtaposition of frank lyrics and sweet melodies is a recurring motif on Banshee, popping up again on the dynamic, Joy Formidable-esque 'Spring' ("I've let myself down/ Run myself into the ground/ I've let myself drown/ So deep I can't be found") and again on the sunny yet cynical Greta Gerwig-inspired closer 'Ladybird' ("I'm a fucking mess"). 
As raw as the band are lyrically, Banshee showcases a greater sense of sonic maturity than its predecessor. On the title track, twinkling guitars are underpinned by a Pixies-like rhythm section and kaleidoscopic swirls that build towards a soaring chorus led by angular yet infectious guitar leads. Meanwhile, the use of reverb and a sparse arrangement on 'Thinking Too Much' allows ample space for Dawson's lead vocal and prominent synth arpeggios.
Despite their age, NewDad have approached Banshee with the confidence of a band ten years their senior. An EP that reveals more of itself with each listen, the band have, in delving further into their sound, mined something truly special. You'd have to think by now that a full-length is just around the corner. If that is the case, the groundwork that's been laid is very solid. Danny Kilmartin