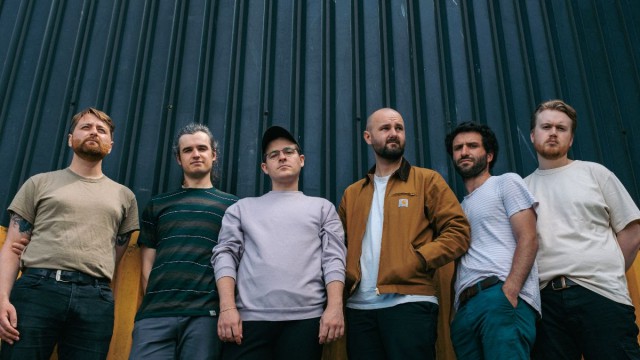 It's six weeks until the release of Robocobra Quartet's third album Living Isn't Easy, and amidst their jaunts across Europe and Ireland to play some truly incredible bills, they've announced their biggest hometown headline show to date to celebrate the release, set to take place at Belfast's Empire Music Hall on October 7. This follows headline dates at the Limerick's Kasbah Social Club on September 15th and Whelan's Upstairs on September 17th.
Nathan from the band says "We'll be coming out of a busy summer of festivals and it will be a special moment to have a proper celebration of the album in a venue we've always wanted to play right here in Belfast."
Pre-order or save Living Isn't Easy here – out via First Taste Records – in a variety of formats and bundles. Tickets went on sale today, priced £14, available from Eventbrite.