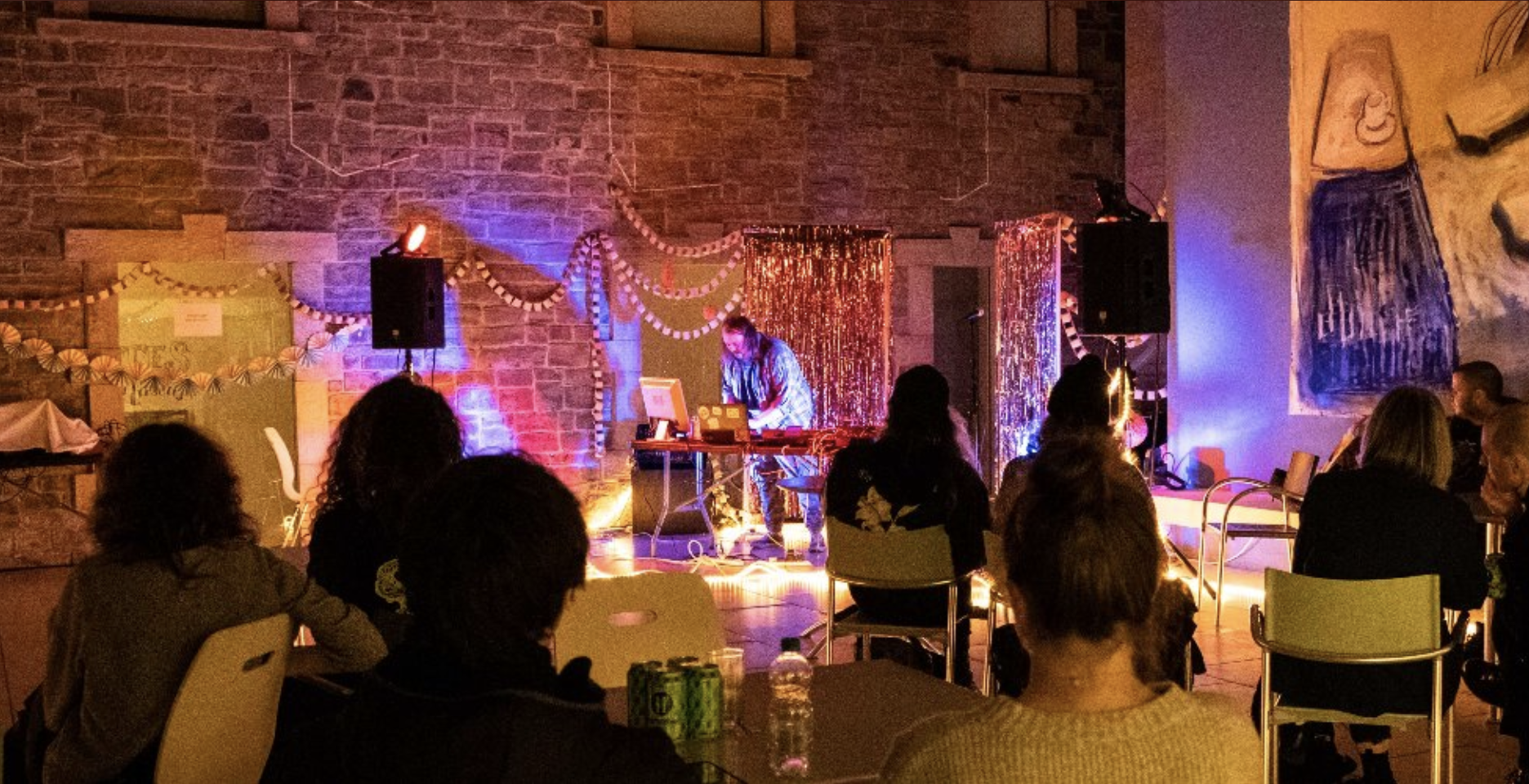 On these shores, few creative initiatives pair careful curation with an independent spirit as focused and informed as Spilt Milk. A year on from hosting the likes of School Tour, Syn and the sadly-missed Shammen Delly, the annual festival of music, art and film returns to Sligo town across 18th-20th November for its fourth outing, and arguably its strongest line-up to date.
The programme from this year's festival comprises four events, taking place at one of the island's finest art centres, The Model – and it's primed to be another wonderfully palette-spanning affair featuring several TTA favourites.
From 7pm on Friday, the venue will host sets by Declan Synnott, Extravision, The Numbers Ones, and Snake. Saturday, meanwhile, will see performances from Autumns, The Bonk, Clara Tracey, Junior Brother, Marge Bouvier, Moving Statues and Rún. Tickets for these events are priced €15 / €7.50 (u21s) and €25 / €12.50 (u21s) respectively.
On Sunday at 11.30am, textile and theatre artist Jessica Bruen will host Junior Jam, a new, hands-on workshop as part of the festival. Created to introduce young people and their families to experimental music with a gig in a safe and fun environment, this first outing will see Bruen guide attendees to create their very own mystical dance party costumes, followed by a concert at 1pm featuring Fulacht Fiadh and DJ Sinister Pete. Tickets are €5 (young people, aged 6+) / Free (accompanying adult).
Rounding of this year's festival from 4pm is a 16mm scratch film workshop, followed by a special screening of 1926 Japanese silent film A Page of Madness, with a live score performed by Aoife Wolf, Cameron Clark and Phil Quinn.
We just Googled "define:unmissable" and it linked straight through to the Spilt Milk website. Head there for tickets and more info.