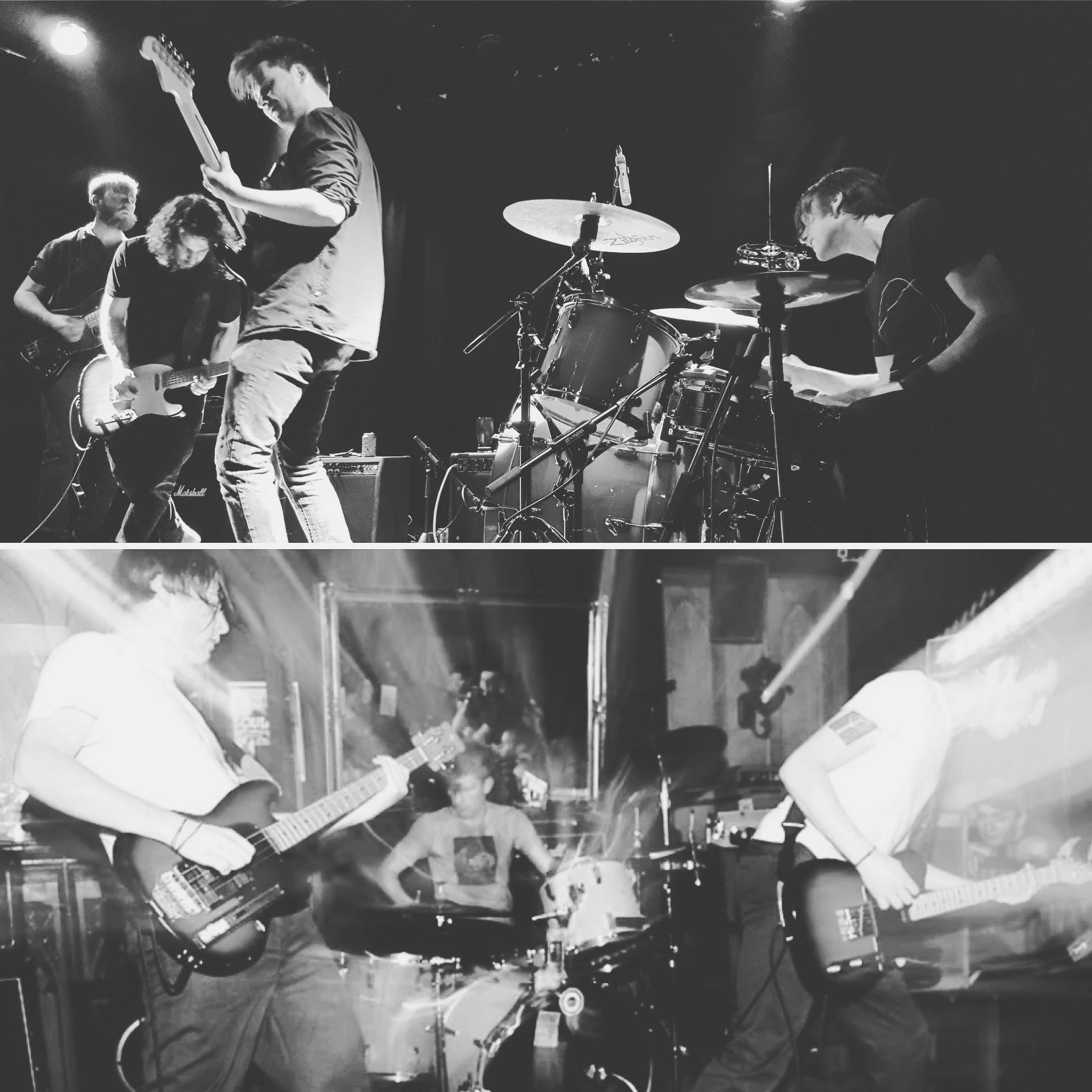 We're delighted to announce that Belfast hardcore heroes The Killing Spree will play their first show in seventeen (17!) at The Thin Air's '22 Xmas party at The Deer's Head on Thursday, December 22nd.
One of the North's all-time great trios will be supported by long-time TTA favourites, experimental rock four-piece Blue Whale, as well as acoustic electronic ambient duo Black Triptychs.
The Killing Spree played shows regularly between 2002 and 2005, embedding themselves in the Irish DIY scene that grew around the Warzone Centre (Giros) in Belfast. Acclaimed for their frenetic and engaging live shows, the band played in towns big and small around Ireland and toured in England and Scotland with fellow-travellers Yakuza.
There are three of them, two idiots and the moon. Who is the stronger, who is the stupider? They self-released a CDR EP in 2003 and the 'Not Your Choice' 7" was released by Rimbaud Records in 2004. In 2011, the Croatian label Guranje S Litice released a posthumous collection of tracks that included previously unreleased recordings. There are three of them. You can't eat an image but you can fight to the death for an idea.
The Killing Spree disbanded in 2004 but members of the band went on to play in We Are Knives, Gaju, Drums of Death, Not Squares, Herr Fingerling, and most recently, Many Souls. There are three of them. Two symmetrically arranged in a relation of forces, alternating, in phases, like the moon. Nobody got the joke but we all laughed anyway.
Blue Whale return for their first show that isn't supporting Mogwai in over three years. They will be playing old stuff as well as previously unheard new things from their second album, which is due for release in 2023.
Blue Whale write experimental, cadenced, angular, atonal music for guitar and drums. Their sound has been compared to the likes of Captain Beefheart and the Magic Band, Swans, Sonic Youth and Slint.
Some recent performance highlights include the launch of Moving On Music's Brilliant Corners Jazz Festival, a fully improvised set with Krautrock legend Damo Suzuki (CAN) and an original score written for archive film Hi Rise|Low Rise, which was performed live for the Belfast Film Festival.
Their debut album Process was described by The Quietus as a 'cunning triumph', rated number 2 in The Thin Air's 100 Best Irish albums of 2018 and nominated for the Northern Ireland Music Prize
Black Triptychs are an acoustic electronic ambient duo from Belfast, Northern Ireland.
Formed late 2021, Black Triptychs draw together drone, electronica and experimental music to form long-form semi-improvisational works.
Black Triptychs is the newest project from Paul Fox (samples, beats – Llamarabbitt, Coastal) and Tom Hughes (cello – The Lowly Knights, The Winding Stair), bringing a wealth of experience in live and recorded music. They released their first EP 'Live in an accessory dwelling unit' in September 2022
'mon down to deck the halls etc. Doors are at 8pm, TTA DJs to finish (but don't let that put you off). Tickets £10, on sale now