Album Reviews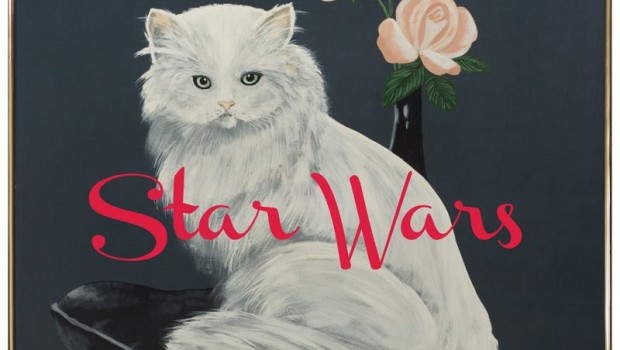 Published on July 17th, 2015 | by Brian Coney
0
Wilco – Star Wars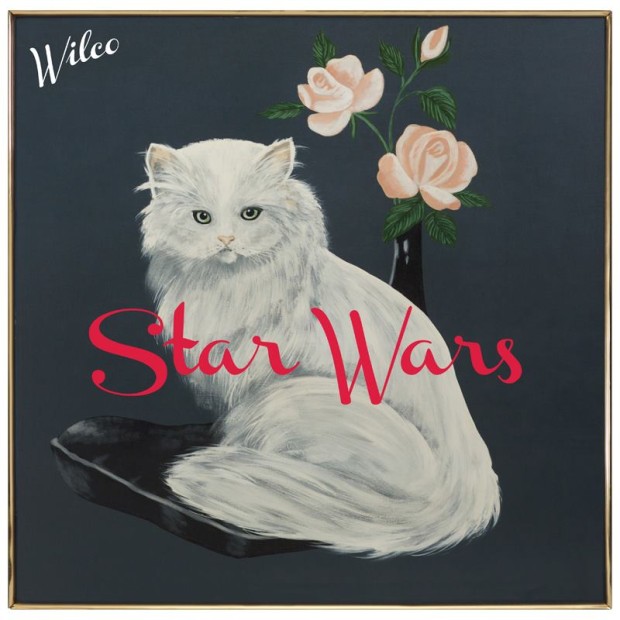 "Why release an album this way and why make it free? Well, the biggest reason, and I'm not sure we even need any others, is that it felt like it would be fun. What's more fun than a surprise?"
So posited the ever quizzical Jeff Tweedy on Wilco's Facebook page earlier tonight, just when pretty much every Wilco aficionado (especially those of us brushing our teeth before bed) was positively not expecting Wilco's first studio album in four years to be let loose onto the internet for free. Now, rather than answer his concluding rhetorical question (let's face it, there's plenty of things better than a surprise and some surprises aren't fun, i.e. aneurysms or discovering your pocket has accidentally phoned your boss when you were just happening to be talking shit about them) let's cut straight to it: Star Wars.
No, not Star Wars.
Star Wars – the brand new, ninth Wilco album.
Think about that for a second.
A few people have already expressed a certain disdain about the title, some going as far to remind us how Star Wars is an almighty, untouchable combination of syllables, even when adopted in a patently hat-tipping, deferential way. That, of course, is just silly. Simple case in point: Manic Street Preachers and the Holy Bible. Who's up on arms about that nowadays, eh? Not a soul. In fact, combined with their wise, all-knowing, feline friend on the cover, the whole package seems a little knowingly "2015". Boom! Surprise, free, album. Boom! There's a cat. The internet loves cats. Boom! Star Wars. Now, everyone's happy (minus indie rock shunning ailurophobes with irregular heartbeats, etc).
At a positively fleeting seventy-five seconds long, album opener 'EPK' sounds like a Dillinger Escape Plan tribute band having a brief acoustic freak-out after a bad show. It's a spurious, knowingly unruly, actually quite delightful preamble than runs into 'More…', a track that immediately serves – lest we ever doubt Tweedy and co. – as something of a sizeable relief. We've touched down in familiar territory, where the unmistakable guise of Wilco at their most self-assured comes into sharp focus, fuzzed-out chord shapes melding with solipsistic lyrical refrains, jittery, latter-day George Harrison guitar lines and a perfectly plodding, psych-tinged crescendo and respite.
A decidedly more bombastic, riff-centric effort, 'Random Name Generator' is a subtly groove-laden early highlight, T-Rex deconstructed, sped-up and reconstituted in Wilco's image. Once more, self-assurance comes to the fore throughout. It's loose without feeling lazy, earworming without irking, familiar without somehow completely falling apart and turning into a frankly unnecessary cover of 'Harmonic Generator' by The Datsuns (although for 2-3 seconds throughout the song, you might well find yourself recalling said 2002 single – perhaps as a penance of some sort).
Anyway, three songs in and it's clear this isn't a concept album about Star Wars, nor is it, in fact, the official soundtrack to the forthcoming The Force Awakens. Now that would be a surprise.
Whereas 'The Joke Explained' fares as a perfectly decent tale indolently lamenting the laws of retrospection – peaking during its all-too brief bridge and solo – its follow-up 'You Satellite' immediately hits home, proving a coursing, utterly compelling ode, layered and driven by beds of building noise and its subtly ecstatic, two-chord incantation. As the band have masterfully executed on several occasions in the past – i.e. 'Reservations', 'One Sunday Morning (Song For Jane Smiley's Boyfriend)' and 'Spiders (Kidsmoke)' – the breadth and sheer sprawl of the track is the key to its effect, burrowing deep over its all-too evanescent five odd minutes. Even when the tracks are long, they're still somehow too short.
Scene and pace suitably set – and with "first-listen disappointment" off the radar – 'Taste The Ceiling' emerges just as convincingly. More linear and candid, its lure lies in Tweedy's nebulous yet obvious admissions harking back to his now well-documented period of drug abuse. "I was on the ceiling/And I swore it might be true. I could fight the feeling/But not quite as well as you," he sings, a suitably understated web of melancholia weaving its way around the song's open chords and forward-moving, up-tempo air. Placed back-to-back with 'You Satellite', it makes for a strong, commanding mid-point, confirming the release is far from an exercise in any form of frivolity.
Two more tracks to fall under the three-minute mark, 'Picked Ginger' struts forth and teases before exploding into a firecracker of warped, open-ended soloing, straight-up rock and an abrupt end – ultimately feeling a tad disposable in process –  whilst 'Where Do I Begin' reverts back to Tweedy's more ruminating, solicitous inclinations. "Why can't I say something to make you well?", he probes, an overriding feeling of helplessness beautifully bleeding into the song's triumphant and rambunctious outro, which summons some long lost, buoyant middle eight from Elliott Smith's From A Basement On The Hill sessions. Similarly, a tone of powerlessness in Tweedy's words pervades 'Cold Slope' in spite of its general atmosphere of poise and confidence, musically.
With the stomping, vaguely The Jam-esque 'King of You' feeling well-meaning but negligible overall, key-led closer 'Magnetized' channels everyone from ELO, to early solo John Lennon, Queen, Sparklehorse and Eels, resulting in a profoundly brilliant, genuinely quite moving, old-school ode to round things up. With its final chord hanging in the ear, a second, third listen of the track feels absolutely essential, before returning to the very start. And so begins the journey again. On first time listen, Star Wars feels neither utterly victorious nor rushed, vapid or misjudged. Whilst moments of majesty and bona fide alt-rock wizardry snake in and out of the occasionally throwaway, the overriding feeling here is one of huge relief and pleasant surprise. Falling only slight short of 2011's The Whole Love, for this writer at least, there is more than enough to justify its release. Who knows? It could well grow into a Wilco classic in time. Right now, it's just great to have them back (even if the whole Star Wars thing is still throwing us a little…) Brian Coney
Download your copy of Star Wars right here.
Summary: Check out: 'Magnetized', 'You Satelitte', 'Taste The Ceiling'.

If you like this, you might like: Ryan Adams, Tweedy, Elliott Smith