Album Reviews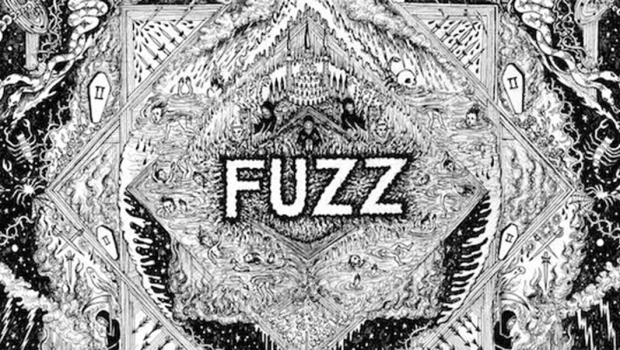 Published on October 21st, 2015 | by Justin McDaid
0
Fuzz – Fuzz II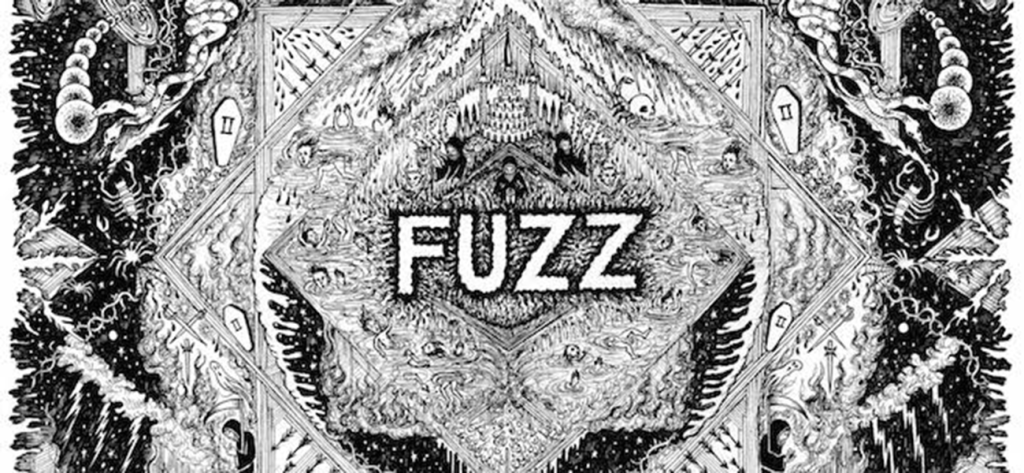 Fuzz II is everything a good sequel should be. It's the band's Aliens, their Terminator 2 – bigger, bolder, ballsier and noisier than its predecessor but retaining the conventions that made that record great. With this release Fuzz once again harness the cosmic powers of Black Sabbath, Deep Purple, Hawkwind and a thousand gnarly garage bands, and the transmutation is a gratifyingly dense entanglement of heavy rock riffing and oppressive themes.
Charles Moothart, Chad Ubovich, and the ubiquitous Ty Segall form a formidable triptych, and their second outing builds Cyclopean blocks on the first record's foundation. Fuzz II slowly spatters into life with 'Time Collapse/The 7th Terror' – phased clangs, crashes and glitches give birth to the first riff of many, underpinned by Segall's clattershot drumming. The mid-section slows, with the merest threat of a proggier beast waiting to spring forth wearing Jethro Tull's collective skin as a suit, hammering home the claustrophobia of the lyrics, the "terror inside these walls."
Organ keys echo the guitar on 'Rat Race', a mire of coalescing noise led by Moothart's guitars. It's the guitarist's many variations on a well-worn formula that are the album's triumph. 'Bringer Of Light's riff suddenly lurches and slows, as if buckling to a crawl under the weight of its own filthy, hard rock pedigree before buzzing out on a drone. Segall leads in with a rumbling tom rhythm on 'Say Hello' as Moothart bends the notes into an eastern motif, tipping a nod to Flower Travelling Band's 'Satori'. When the song's anticipated Goliath riff finally comes in, it's to stamp on any flowery intricacies that may have been etched by Moothart's fingers on the intro.
He and Segall share vocal duties, at times a reedy nasal sneer and at others airier, harking to a kind of rose-tinted Anglocentric psychedelia – spacey vocals typify the verses of 'Let It Live', each hemmed in place by a heavy-handed, rudimentary drumroll from Segall. 'Silent Sits The Dustbowl' takes a similar slow retro inflection before transforming from its almost-pastiche of pastoral psych-folk into a dark and paranoiac prowler; any semblances of poppier sensibilities are soon subsumed by the band's relentless momentum in a record that flits from trash garage to heavy rock to hardcore and back.
'Jack The Maggot' feels a bit more like a band going through the motions. The guitar abuse is as good as anywhere else on Fuzz II, but it just kind of plods along without purpose. It's the briefest of lapses into sludge-by-numbers. The trio's assimilation of all things rock comes to full fruition on 'II', the album's thirteen minute closer. The track is like a studied review of garage and heavy psych, beginning as an instrumental rocker as Segall and Moothart spar with one another. They change things up midway, the drums quieting to a snare patter while discordant groans emanate from the frets. Its lengthy running time is packed with ideas; deviations on simple riffs that the band reels off with nary a backward glance before moving on to the next.
It's not easy to plunder territory that Ozzy and Iommi have already sacked and salted, but Fuzz do so with style and substance, and riffs. Big fucking riffs. Justin McDaid
Summary: Check out: 'II', 'Say Hello', 'Silent Sits The Dustbowl'

If you like this you might like: Ty Segall, Black Sabbath, Thee Oh Sees