News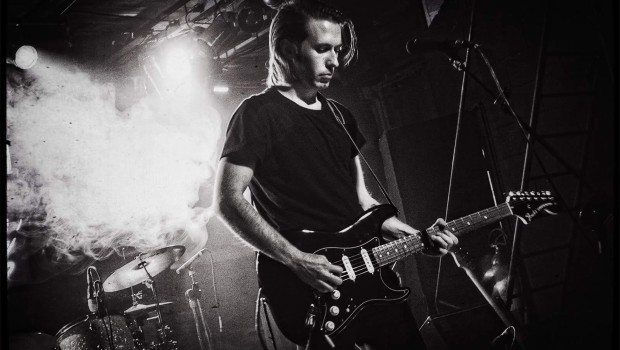 Published on May 23rd, 2016 | by Brian Coney
0
Premiere: Gross Net – Outstanding Debt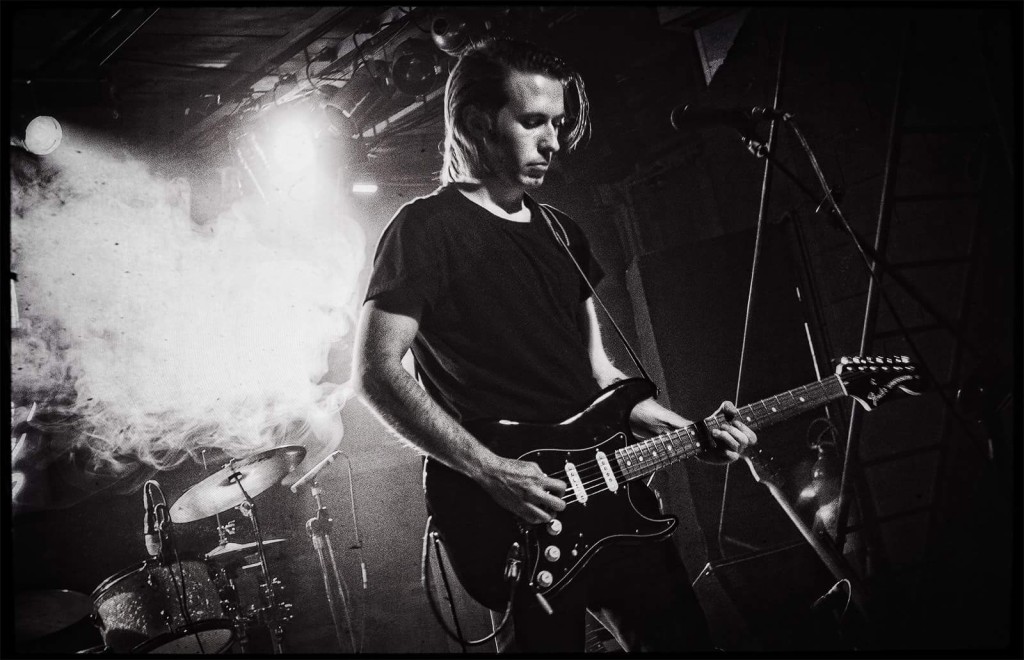 As one quarter of globetrotting Belfast band Girls Names, Philip Quinn has rarely been off the road recently. Currently enjoying some repose before a new string of dates with Girls Names in Europe throughout the Summer – including a highly-anticipated set at Electric Picnic on September 3 – Quinn's attention is currently fixed on his work as Gross Net, namely Outstanding Debt, a new seven-track release which we're pleased to premiere here.
The first release for Austerity Drive, it's a compilation of material mostly drawn from "several aborted releases" that eschews Quinn's usual guitar-based approach in favour of inducing a netherworld of varyingly oppressive/ecstatic darkwave and electronic sounds.
To accompany this exclusive, we chat to Quinn about process, transition and release.
With a cassette release set for July, stream/download Outstanding Debt below.
You've been quite music with Girls Names (and live dates with Gross Net also) recently. When/how did you find the write and record this release?
I've been busy with Girls Names yes, but over the past two years you could say I've made the most of my downtime. These tracks all date from between the middle of last year to the year before, and most were supposed to be released in different forms but weren't for one reason or another. Violence, for instance, was the tune that technically started Gross Net back in January 2014. Really I've just been tidying up these loose ends, wiping the slate clean for what comes next.
How do you think has your sound evolved with this release compared to earlier Gross Net efforts as a two-piece?
There's a much greater reliance on synthesisers now I suppose, although that was always my intention.. I didn't really have any synth gear back when the last EP was recorded but I've steadily built up a humble collection. In some ways there's a greater focus on spontaneity; for instance, I recorded the drum and bass parts of Take No live in one take with the higher synth part done in one take after. Maybe it all sounds like it was done in one take. Given the heavy use of synthesisers and computers in music these days I feel this urge to try and wrangle some human aspect back into it. Do it once, leave the mistakes in. Often these 'mistakes' provide musical ornamentation that you wouldn't have otherwise been able to conceive. There ARE no wrong notes as Sun Ra says.
Is there any notable influences (especially newer ones) shining through in your approach with this release?
Well there's no real new influences seeing as these tracks constitute old material in my opinion, maybe those Deutsch Amerikanische Freundschaft/Throbbing Gristle/Harmonia influences are a bit more apparent than they were before? I have been dipping my toes in Techno a bit lately which probably informed some of the stuff too, slightly.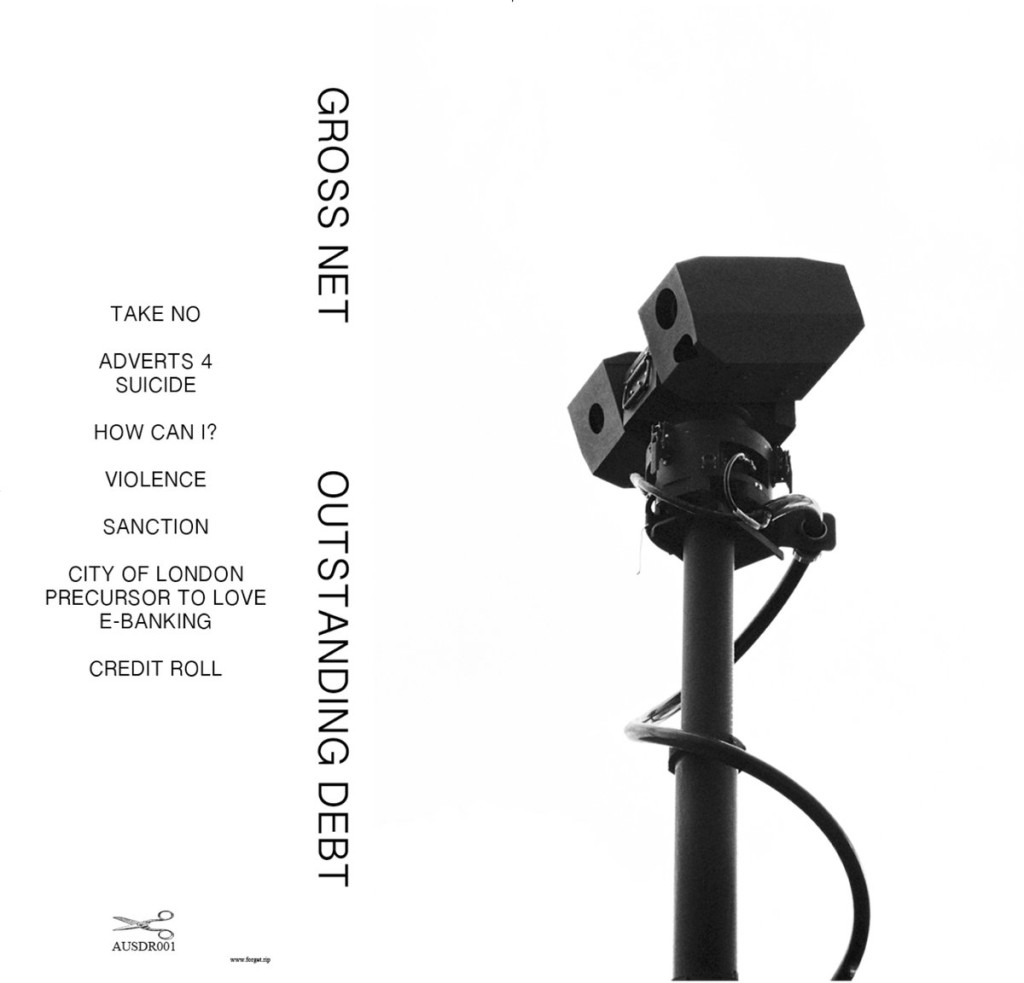 In terms of production/instruments and effects, did you delve into unfamiliar territory or stick to what you knew?
A bit of both really! It's hard to do something really different with the same gear you're using all the time/when you only have the same gear. I guess I changed up the use of effects somewhat but it's mostly synths/drum machines/guitars going through delay/reverb units. I tried things differently after some reading/tips from mates when it came to the mixing etc. Hopefully it sounds a bit better than the last EP in that regard.
Are there are overriding ideas, themes, anxieties or preoccupations on this new release? There's a bit of a theme with the title Outstanding Debt, track titles such as Credit Roll and E-Banking and Austerity Records. Is there something more going on there or is that just a coincidence?
Just the usual sex, guilt and existential dread mixed with the horror of Capitalism's continued global proliferation and fuckery. There's no coincidence with those themes/title at all, and you could add Adverts 4 Suicide and Sanction to the list as well. The name Gross Net is also cut from a similar cloth. I feel that practically everything we do in life comes down to money, which is unfortunate. A real shame. Some of the themes riff around ideas from the depressingly mundane TV adverts we're faced with day and daily to the death of Dave Clapson a few years ago due to benefit sanctions from this increasingly right wing and self serving Tory government.
Oustanding Debt refers to the delay in these tracks coming out, 'E-Banking' is a bit of a double entendre as I imagined that as a nightmarish club scenario, and as it's the last track on the compilation Credit Roll is a play on the credits rolling at the end of a film. The rest, however, is an attempt to add to the conversation around the difficult times we live in. If you aren't angry with what is going on in the world today then you really aren't paying attention, and whether that's local or global we all really should be. Edwyn Collins once sang "… too many protest singers, not enough protest songs". Well, in some small way I'm trying to redress that balance. I also try to do everything as cheaply as possible, and calling the label Austerity Drive seemed like an appropriate name. It's also maybe a pre-emptive defence of the music's quality! I can always say "it's an Austerity Drive record, what did you expect?" Send all letters of complaint care of Goldman Sachs.
What are the plans for the performing and promoting the release over the coming weeks?
I've no real plans to promote it at all as there's other things in the Gross Net pipeline for later in the year, and like I said earlier it feels like i've a clean slate to go on with now that I've scratched this particular itch of mine. I'm also pretty busy with Girls Names over the summer but if suitable opportunities came up and fit in with my schedule then that's great. I did just play in Dublin at the weekend for this year's Record Store Gay event and I wouldn't rule out the possibility of seeing me on stage again in the summer months.
The music sits somewhere nicely between minimal wave and Darkwave. Do you feel it's almost necessary for you as a musician to make music that's at odds with something you're otherwise often playing full-time with Girls Names?
To be honest I've a varied interest in music and I'd love to be exploring any amount of other genres, sounds and ideas too. It just so happens that this is what i'm doing at the moment. I do get bored if I'm doing the same kind of stuff, which has led to me falling out of love with guitars somewhat. While I'm very much, to use another term with financial connotations, invested in Girls Names there's certain ideas I want to get across and demons that I wish to exorcise which isn't possible when I'm not the mouthpiece. Some ideas are more complex than can be expressed by a guitar/synth line, if anyone can sum up the outrage of someone's death due to state imposed poverty by such means then I'd love to hear it.
Photos by Autumn Andel