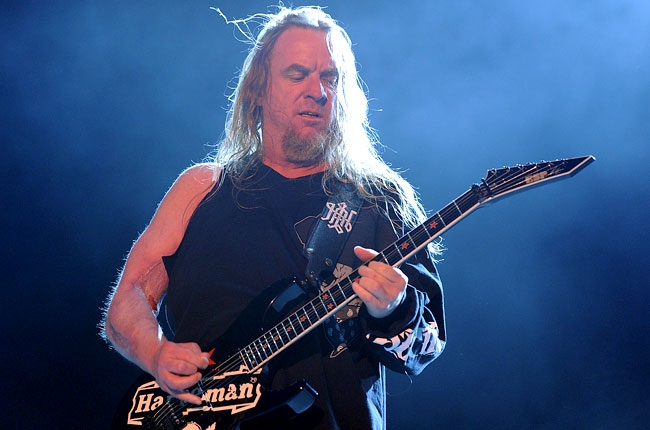 Jeff Hanneman, founding guitarist of American thrash metal legends Slayer has died, aged 49.
As announced via the band's official Facebook page last night, Hanneman died of liver failure in California on Thursday. The guitarist had been suffering from a flesh-eating disease since 2011 called necrotising fasciitis, believed to have been contracted from a spider bite.
Slayer's official statement said, "Slayer is devastated to inform that their bandmate and brother, Jeff Hanneman, passed away at about 11am this morning near his Southern California home."
R.I.P. Jeff. Everyone else, get this into your lugs (so to speak).