Events
Published on July 10th, 2016 | by Brian Coney
0
Oh Yeah Summer Zine 2016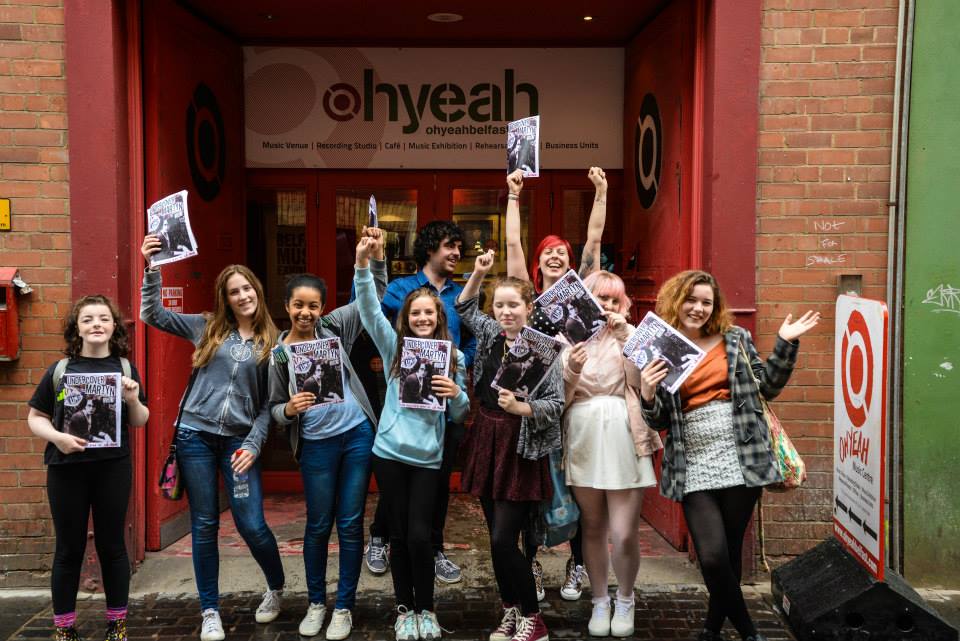 When we launched our free physical magazine back in October of 2014 we did so with the boundless conviction that there's still very much a market and audience for print music magazines. That uniquely fuzzy feeling one gets picking up a lovingly-compiled magazine upon entering a coffee shop or leaving a record store, eager to delve in and get discovering: that's exactly – and purely – what drives us to produce our own zine, month in, month out.
Working alongside Belfast freelance photographer Carrie Davenport – easily one of the leading lights in her field – last summer we were given the opportunity to channel that practice and passion at Oh Yeah Music Centre's Summer Zine course. Over the course of five days of plotting, interviewing, illustrating, shooting, scribing and compiling with some extremely promising young creatives, we yielded Undercover Martyn, a full-colour zine bursting with cool, content and total conviction. Seeing it emerge from the faintest idea on Monday morning to materialising in physical form late on Friday afternoon was both extremely rewarding and testament to the age-old idea that if you can think it, you can do it. Throw in teamwork, a few early starts and some good old hard work and it's all there.
As part of their annual summer camps (see below), we're returning to Oh Yeah with Carrie Davenport from July 25-29 to do it all over again. Aged 12-19 and interested in creating your very own zine? Get £50 off between now and the 20th July by going here and using the code SummerZineDiscountCode.