Album Reviews
Published on May 27th, 2013 | by Will Murphy
0
Bibio – Silver Wilkinson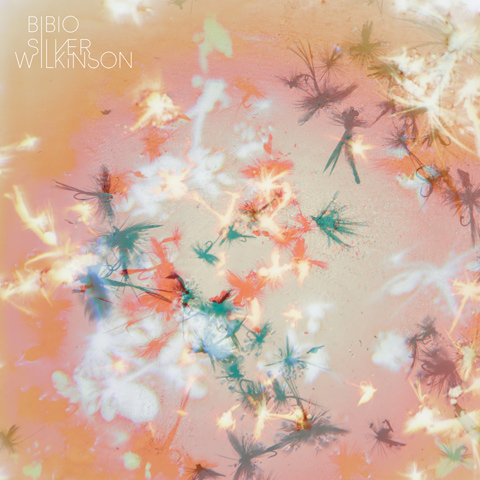 Ambient, electronica, folk, Boards of Canada and a couple of kitchen sinks are the constituent elements of  Bibio's (aka Steve Wilkinson) seventh album, Silver Wilkinson. The British producer has been toying with his distinct sound for the last ten years; a sort of folktronica. For this album he has attempted to expand on his previous effort's more funk-driven style, leading to a conflict that divides the album into two distinct halves; the downtempo, Air– like first half and the funkier, more dance -based feel of the second half.
Silver Wilkinson is an album to listen to during a late night chill-out session. The first section of the album is draped with shades of Eno's Ambient series and Zero 7's earlier releases. Tracks like 'The First Daffodils' and 'Wulf' are songs which just invite you to lay your head down and be washed away. These early efforts help to welcome you into the album, but simply take too long to go anywhere. They're light, affable and thoroughly enjoyable, but they don't amount to very much. Essentially it's a good 15 minutes before the album generates any real energy, which is an absolute shame because when the drums finally take off on 'À tout à l'heure' the album becomes exponentially more interesting. This trend continues with the glitchy 'You', and continues up until the stargazing  'Look at Orion!'. But it's on the latter that the album's greatest flaw is underlined: a failure to sustain momentum and interest.
Simply put, the album is inherently forgettable. There are great moments throughout the entire record and as a whole it is solid, but there is nothing truly exciting. 'Look at Orion!' acts as a sort of microcosm for this. There are moments in this seven minute epic that reach truly incredible heights; indeed it becomes a piece that you can analyse and appreciate just as much as you can move to it. Unfortunately it outstays its welcome, and after a while all the variations and additional movements Bibio introduces just do not work- they gradually bring the track down until those initial sparks of greatness fade away into mediocrity.
Again though, it must be stressed that Silver Wilkinson is not a bad album by any stretch of the imagination. The chill-out aspects really are quite good, if a little meandering, and when the beats do drop in they kick the album right into top gear. The true shame of this album is the failing to properly meld these two styles into a cohesive piece. As it is, it's a great album for Timothy Leary followers; one to turn on, tune in and drop out to. Will Murphy
Summary: Check out: 'You', 'À tout à l'heure', 'Sycamore Silhouetting'

If you like this, you might like: Boards Of Canada, Air, Gold Panda