Features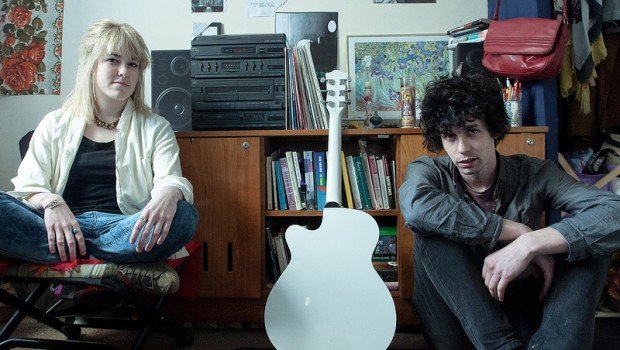 Published on May 3rd, 2013 | by Brian Coney
0
Inbound: The Altered Hours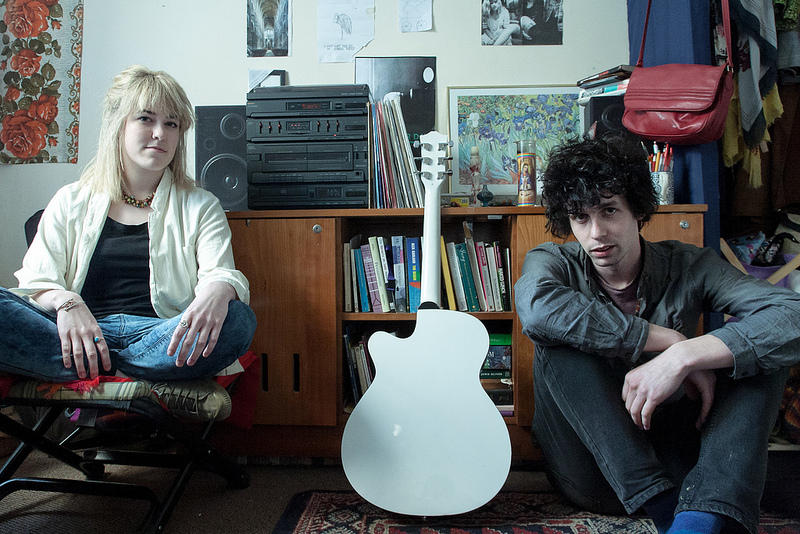 Of the many acts to emerge seemingly fully-formed from a currently thriving Cork scene, five-piece The Altered Hours rank right up there as the most downright thrilling. Brandishing a superbly kaleidoscopic, altogether hypnotic brand Krautrock-tinged psych-rock, the band, who recently supported New York psych masters White Hills on their Irish tour, have just released their superb debut 10″ Sweet Jelly Roll on A Records. In the first of our Inbound: series, focusing on new and exciting Irish acts, we catch up with four fifths of the young band to get the lowdown on their sound, mindset and steady rise. Words and photos by the equally smitten Brian Coney and Bríd O'Donovan respectively.
Main photo: Elaine Howley and Cathal Mac Gabhann

Starting off at the very beginning, when did the Altered Hours begin and how do you view your development and progression as a unit over since starting?
Cathal: We started without a mission statement really. We would meet up and play other peoples music and just figure it all out. I had always been writing songs since I was 13, and had been part of a few groups growing up. Eventually, we began to work on these songs and it grew from there. The development of this band has been a varied and strange one. We began with 7 members and over time members have come and gone, not always under the easiest circumstances. We are 5 now and our music is progressing and moving forward all the time.
In terms of how you've come to be – as you are, right now – which bands, albums and artists have contributed to the Altered Hours sound? Do you consciously dip into the well of those who spearheaded the type of music you play?

Cathal: I couldn't give you a list of what contributes to our music, it's starting to vary and widen too much to list. When writing, I'm certainly more interested in expressing and communicating an emotion with the listener rather than focus on it's originality. Although it's great when both happen.
Patrick: We all listen to a lot of varied material. I prefer textures of audio! I listen to a lot of drone/noise music… I like music that challenges the listener.
How easy or difficult have you found it getting your music out there, both of terms in touring, support bills and EP releases?

Cathal: I love touring and never want to go home. I love recording and never want to go home. Support bills are easy! I do it whether it's easy or difficult, thats not the point to me.

Patrick: I don't think getting your music out there is ever easy. Hence touring, its the best! New audiences every night. It gives a real push to hone ideas musically.

Elaine: I think getting our music out there has been gradual. There is always a feeling of wanting to spread the music more. It has not been easy to spread our music but we have enjoyed it so I don't think its been difficult either.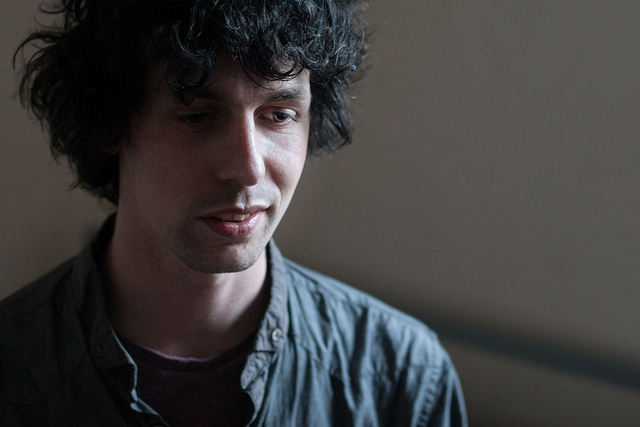 What is music scene(s) like in Cork nowadays? There seems to be something of a thriving patchwork of bands doing some really interesting things at the minute.
Cathal: Cork is good. Some nice venues and good music. Best thing about the place to me is that lots of people seem very supportive and value music and art as part of their lives, like food.
Patrick: Cork I think always on has had a certain charm to its music. I think the whole notion of a music scene comes from the cities attitude itself. Its just rewarding playing to people whom actually enjoy music and value creativity that is around them.
Elaine: There are some great bands in Cork. I have been to more gigs in the past three years than in my life before that. I think that many bands in Cork now really want to get touring and playing to new ears and deservedly so. The standard and range of music on offer in Cork keeps me living there.
What sonic precedents, images, movies, art and ideas inform your sound? From what do you draw influence from both in songwriting and performance?
Cathal: Other than music… books about Don Juan(Carlos Castaneda), William Blake, Alchemy, our relationship with the weather, fear of death, religion, self worth…
Patrick: I would draw from Aldous Huxley, William Blake to the dark tales of Lovecraft, Personally I think Alan Watts has influenced my perspective on philosophies of life.
Elaine: I try to find brave artists and performers from which to draw influence.Anyone who I think is being honest. I listen to women a lot, they help me to develop and inspire me. I like to think of stone age times too.
You recently supported NYC psych band White Hills on their Irish leg of their European tour, winning over quite a few followers in your Belfast show. There seemed to be a prevalent sense of "These guys are from here?" What are your thoughts of psych­rock from a strictly Irish perspective? Are you guys really as surprisingly boldly experimental as some might attest?
Cathal: It seems to be getting more media attention within the last year. And it's a more widely used 'tag' for bands these days. I've been in bands with psychedelic tendencies since I was 16 so it's interesting to see it have yet another sort of boost. I had so much fun at that Belfast show, delighted people enjoyed it!
Patrick: Terms to generalise music is a negative approach to creativity. I would say I am experimental musician, having opportunities playing in a very wide noise scene. which is what i try and incorporate into the Altered Hours, It was great to finally play Belfast, it seems to be difficult for bands based in the south to play up there. Such an enthusiastic crowd, good vibes.
Elaine: When I think of the Irish psychedelic bands I think of My Bloody Valentine but I also think of sean nos. People like Enya and Sinead O'Connor are psychedelic so is Christy Moore. Even Micheal D is psychedelic. To me psychedelic is anything that tries to go beyond and transcend.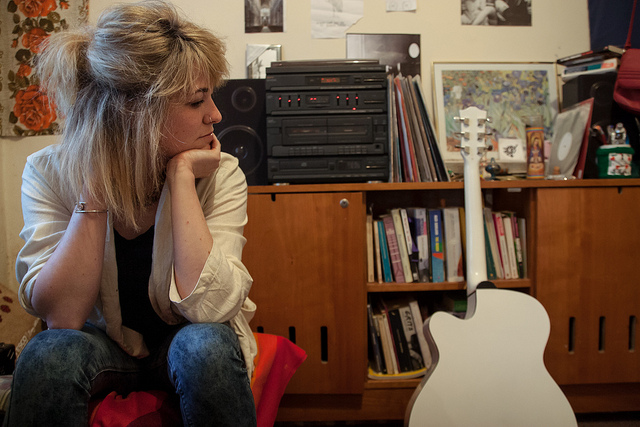 In regards to 'Sweet Jelly Roll' (a wonderfully swirling, cunningly kaleidoscopic cut that I am yet to get bored of): how did the latest release come about, what are you dwelling upon on this release and is it a reflection of where the band is going, from a strictly sonic perspective?
Cathal: We headed off for another recording session as soon as we had a strong bunch of songs together. From a sonic perspective, we just ended up in a great studio so the recording ended up being quite different to our first release Downstream. I have no idea where we are going.
Do you enjoy touring and getting "out on the road"? Ireland is fairly labyrinthine in its backwardness, in more ways that one. Do you enjoy the pursuit of playing places you've never been and the prospect of unfamiliar accents and dodgy, own­-name stout scenarios?
Cathal: Ha!  Yes, I like to think of it as an adventure. The songs are one thing and that's our focus. Travel is another, personally I never want to go home.
Patrick:  I think its what its all about, playing to new faces, Having a great time with new people through music, Touring is where its at for a band, I love it!
Kevin: If you have the head for it then being out on the road is the best. Everything becomes simplified and people are generally nice wherever.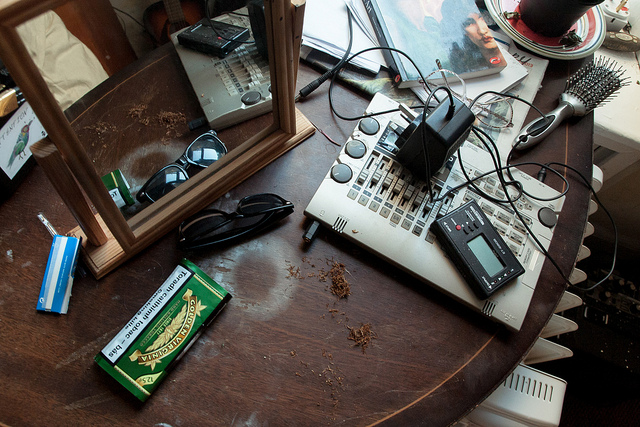 How would you define success from a collective, music­making perspective? Would money, popularity or – much more likely – simple recognition of your craft justify your desire to make it in the first place?
Cathal: Money, popularity and recognition I have no problem with. I really feel that if just one person gets into it, whether it be a recording or a performance, we are successful.
Patrick: I don't think any of that stuff matters to me, personally. I think I'd make music regardless. I feel lucky to be playing music with musicians,friends who are creatively pushing each other, is that success?
Kevin: Collective music making is very different to going it on your own. For me on my own success is making music that I am happy with, that captures something important to me and is actualised to the best of my ability. If you are making music with others there will always be conflict. There are five people and ten relationships (discounting nested groups) within this band. We're never going to see eye-to-eye so I guess success is when our clashes lead to better rather than worse music. Everything else is icing.
Elaine: I think success is always fleeting. Being able to express something is rewarding. It does feel nice to be recognised though. The ideal is to be able to have music as a job if possible.
Finally, looking towards the not­-so­-distant future: what lies in wait for The Altered Hours? Should we expect a full ­length record any time soon? 
Cathal: April 29th our first 10" comes out! (thats the one with Sweet Jelly Roll). We have Irish/UK/Euro tours being booked right now. A split 7" is planned with the great Northern Drones late summer. Then we will proceed in finishing/releasing a full length record! Thanks for the chat.
The Altered Hours play Belfast's Pavilion on Friday May, 24.