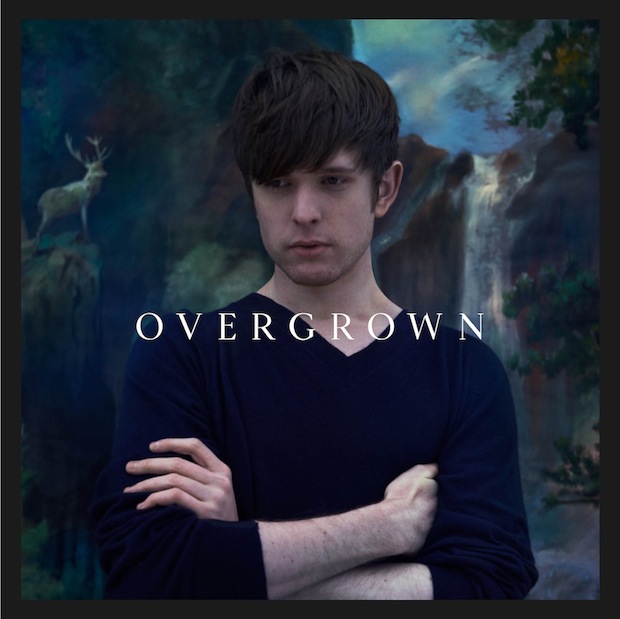 Overgrown, James Blake's second album, is a tender, heart-sore thing. The music itself is soulful, full of yearning and quiet sadness. And that voice. It's so gentle, soft as a phantom tap on the shoulder and ghost words whispered in the ear. The perfect medium, then, for songs that are as blissful as that sweet, half-light moment when wakefulness is extinguished and you surrender to the Sandman's embrace.
The title track sets the tone. It's the sort of music that could come with an 'In Case of Emergency' sticker – soothing, unhurried, the song as sedative, to be broken out at times of acute anxiety, or stress. 'I Am Sold' begins like an Antony and the Johnsons number – still and spiritual – before morphing into something more closely resembling Four Tet. The pace picks up further with 'Life Round Here', "everything feels like a touchdown on a rainy day," purrs the young Londoner, as the beat stutters on and the melody gets wonky.
The numbed atmospherics on 'Take A Fall For Me' call to mind the smoke-wreathed sounds of Maxinquaye, with the guesting RZA laying down some street knowledge, "sex shapes the body / but truth shapes the mind". Mid-point and we hit a peak with the sublime, blue-eyed gospel of 'Retrograde'. At first, all is as hushed as the confessional and, then, Blake cries, "I'm hit!" and we're lifted, keys swooshing in to join that melancholy piano. Things get urgent on 'Digital Lion' – a track featuring and produced by Brian Eno. Here, synthetic pulse provides the song's heartbeat, the palpitations getting faster and faster, voice providing mellow contrast.
If you haven't been won over by this point the final trident of songs will, undoubtedly, spear your affections. 'Voyeur' is just glorious, the pitter-patter rhythm and hesitant piano notes building into a bold dance-floor strut that evokes Hot Chip at their most hedonistic. 'To The Last' and, the closing, 'Our Love Comes Back', are pledges of undying devotion. On the former, Blake summons the otherworldly spirit of Klaus Nomi, the heartfelt sentiment set within a delicate electronic framework. It is like musical feng shui, each note oriented in perfect relation to those around it.
'Our Love Comes Back' meanwhile provides a beautiful, poignant send-off. It starts with simple piano and solitary voice, the singer promising, "It's your image burnt into my mind", before, touchingly, that one voice finds its other – a musical affirmation of that immortal Larkin line, "What will survive of us is love". Francis Jones
Out now on ATLAS records | jamesblakemusic.com/