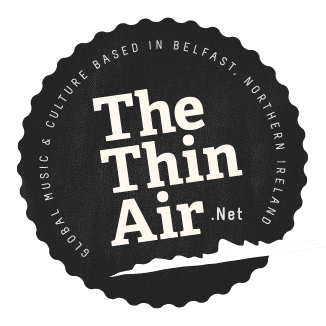 Hello! You are very welcome to The Thin Air – a brand new, Belfast-based music and culture website focusing on independent artists, releases and happenings across the country and much further afield.
As you might expect, it's still very early days – there is still quite a lot of categories and content to go up (we can't wait to show you everything we have in store) – but in the meantime, we hope there's enough to keep you occupied. In particular, there's a whole range of features and album reviews to be devoured from our ever-growing, hugely passionate writers and photographers.
Wipe your feet on your way in and have a wee look around!