Album Reviews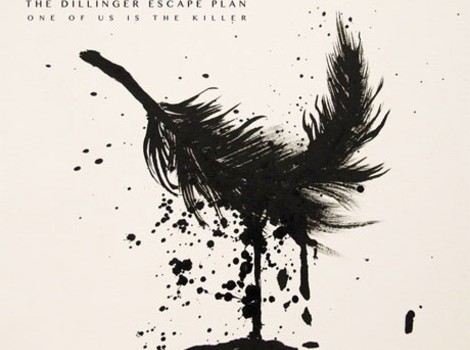 Published on May 23rd, 2013 | by Dave Magee
0
The Dillinger Escape Plan – One Of Us Is The Killer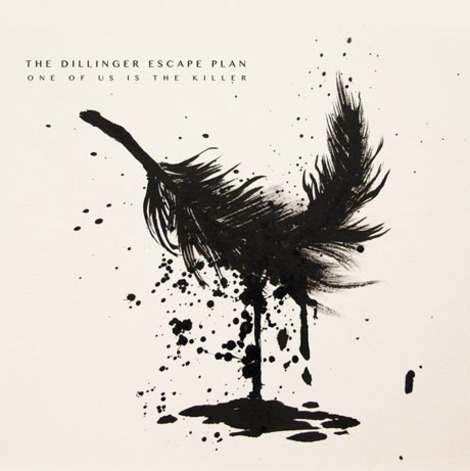 From opening track and mission statement 'Prancer' – resplendent with what are now Dillinger Escape Plan's signature complex, syncopated guitar riffs, utterly frantic drumming and vocal intensity -their fifth full length album 'One Of Us Is The Killer' rages to life with the chaotic measure of a broken photocopier.
The second album to be released on their Party Smasher Inc label, One Of Us… is perhaps not quite the Dillinger of their seminal and still stunning breakthrough album Calculating Infinity – but is very much the Dillinger of today and tomorrow. Often referred to as 'mathcore', their music has been, in reality, an unclassifiable blend of thrash metal, loose freeform jazz and the occasional melody which has helped to establish them as truly fearless musical pioneers and One Of Us… sees the band continue to forge a path which many others would be afraid to tread.
Between the impressively varied shrieking and crooning of the now seasoned vocalist Greg Puciato and the feverishly accomplished, dissonant lines of guitarist/producer Ben Weinman, at times there is little room to swing a mouse, never mind a cat (see 'When I Lost My Bet') . But where plenty of bands would make this seem claustrophobic, Dillinger show us  why they are the masters of musical dynamics by managing to squeeze in just enough breathing space.
The title track shows just what the New Jersey natives are capable of when left to it. With its almost jazzy verse, subsequent car crash into a whale-sized chorus and middle eight that sounds like it has been mixed with the sole intention of speaker destruction -who knows if the Dillinger of old would have even attempted a song like this on Relapse Records?
One obvious influence on this record is the work of one Mr. Mike Patton (Faith No More, Tomahawk, Fantomas). There are moments throughout which display more than a friendly nod towards the legendary frontman's back catalogue (If 'Paranoia Shields' isn't an out-take from Tomahawk's Mit Gas, I'll be a monkey's proverbial).  This influence is of course welcome and testament to both the band's musical ability and Puciato as one of the most versatile vocalists in music today. The nauseatingly intense and horn-laden 'Hero Of The Soviet Union' would fit well into any Patton-related release of the last 10 years, provided he had been angry enough to scream lines such as "You smell like shit" and "You are the scum of the earth". I don't know who spilled Puciato's pint, but he's certainly none too pleased about it…
So while it lacks some of the venom of previous releases and may disappoint the most hardcore of Dillinger fans, One Of Us… does an excellent job of embracing the band's past and present, whilst taking a cautious step forward in the evolution of Dillinger Escape Plan.
Summary: Check out: 'Prancer', 'When I Lose My Bet', 'Hero Of The Soviet Union'.

If you like this, you might like: Faith No More, Tomahawk, Converge.