Album Reviews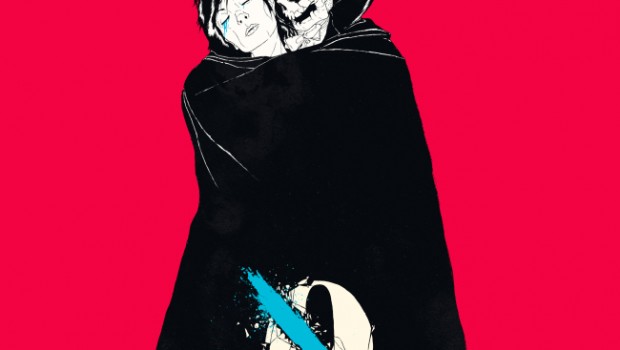 Published on June 12th, 2013 | by Will Murphy
0
Queens Of The Stone Age – …Like Clockwork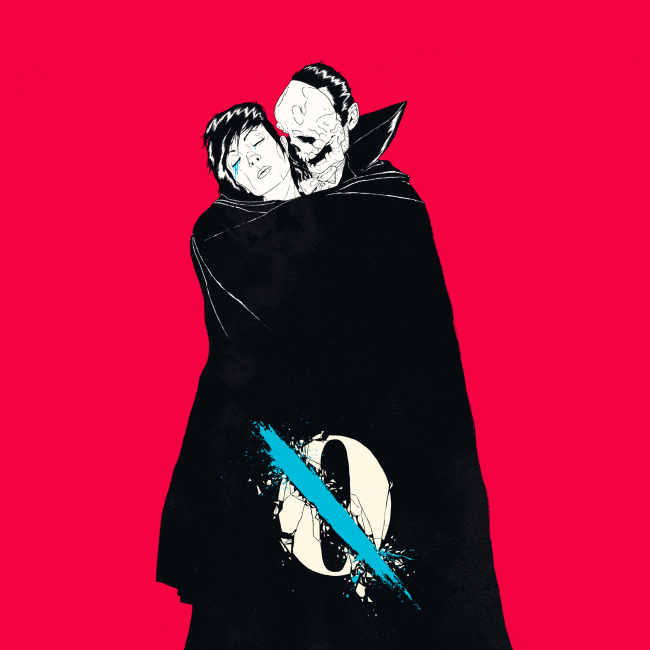 Queens of the Stone Age are easily one of the most reliable bands of the last 20 years. There is not a dud in their entire back catalogue and even the weaker entries would still appear on most people's top 20 of the year. So it's no surprise that their latest effort …Like Clockwork keeps up with this trend. It's a monolithically heavy album that will kick you in the teeth and then gently cushion your fall to the ground.
The first sounds of the record are of breaking bottles, warning the listener that shit is about to get fucked. We're then thrown into the ominous 'Keep Your Eyes Peeled'. The track, like much of the album, stalks the listener like its prey. . All you can do is wait in anticipation; needless to say it's exhilarating. From this point on there is no reprieve. 'Smooth Sailing' chugs along like a freight train filled with stoner metal bands, while 'My God is the Sun' hits every target that a QOTSA song should hit.
The album is littered with old QOTSA friends like Nick Oliveri, Alex Turner, and Mark Lanegan as well as new faces like Trent Reznor and Sir Elton John, who all come together on the album highlight 'Fairweather Friends'. None of these are more welcome than the return of Dave Grohl, who pounds those drums with an earth-shattering intensity. The re-emergence of these figures suggests that the band might be going through a particularly reflective point in their career, which does fit with the overall mood of the album.
The final track, '…Like Clockwork' is disarmingly raw and paints a picture of Josh Homme as man with a great deal of sorrow simmering under the surface. The song itself – as well as the album as a whole – has this lingering sense that at any moment it could all collapse in on itself. It's still incredibly powerful, but there is a new found delicacy. That's why it's the perfect way to conclude this album; not with a seismic assault but with a visceral, heart breaking goodbye. The attack that has been hanging over the listener is not one of some proud, unstoppable behemoth, but rather of an aged beast; still dominant, still dangerous, but much more fragile than it's ever been. Will Murphy
Summary: Check Out: '...Like Clockwork', 'Fairweather Friends', 'Smooth Sailing'. If You Like This, You Might Like: Kyuss, "Dust" era Screaming Trees, Desert Sessions