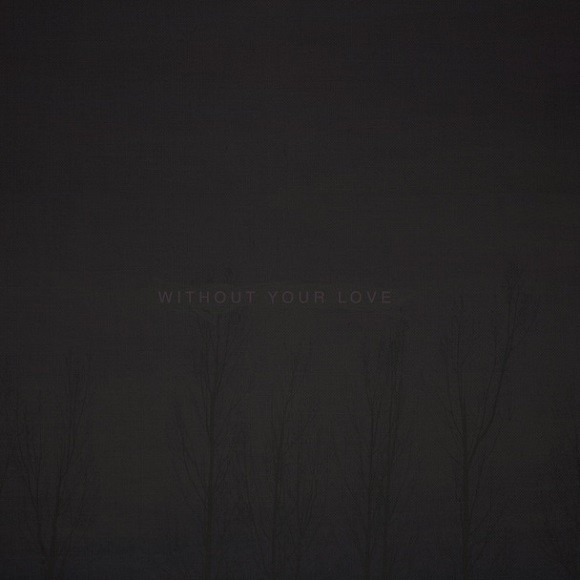 When Chris Dexter first emerged into the mainstream consciousness back in 2010, he was surrounded by much talk in the music press about the so-called 'Witch House' genre and was joined by a slew of seemingly like-minded contemporaries, most notably the likes of Salem and Purity Ring. While it was a tag that Dexter attempted to eschew, the similarities were unavoidable — their releases all utilisisng a now-familiar mix of hip-hop, pop and shoegaze to form a hazy blend that had hacks squirreling away at their keyboards. Some three years later and we are now belatedly presented with the first oOoOO LP, Without Your Love.
The issue that arises here is that, while Dexter's first EPs had a freshness that was shared by the debut efforts of the aforementioned pair, the formula used is no longer as innately interesting as it once seemed. Without ever going as far as describing the sound as tired, Without Your Love fails to compel in places, sometimes being guilty of an aimlessness that sees both the record and the listener lose focus. Throughout the album's opening stages, 'Stay Here' and the record's title track indicate that there is not to be much deviation from the now well-trodden path that produced the earlier EPs and the likes of '3.51am' and 'On It' fail to be genuinely atmospheric enough to really hit home.
When Dexter does get it right however, Without Your Love is worth every ounce of your attention. 'The South' injects a hitherto missing vigour with a howling voice and an ever-changing beat piquing interest. It is followed immediately by 'Misunderstood' and it is here where the record really begins to hit his stride. Building and brooding before a chopped vocal snippet borrowed from Brandy's 'Boy Is Mine' offers the song's central trope, it is an effort that will demand further listening.
In many ways the album's bloated conclusion, coming in the form of the five-minute plus 'Across The Sea', is a fitting denouement as, at the final hurdle, it provides a stark reminder that this is a musical vehicle that still has some distance to travel. The unavoidable feeling here is that Dexter has attempted to expand upon the promise of his previous EPs, but that this remains a project that is as yet not fully realised. Jonathan Bradley
[soundcloud url="http://api.soundcloud.com/tracks/92275992″ params="" width=" 100%" height="166″ iframe="true" /]