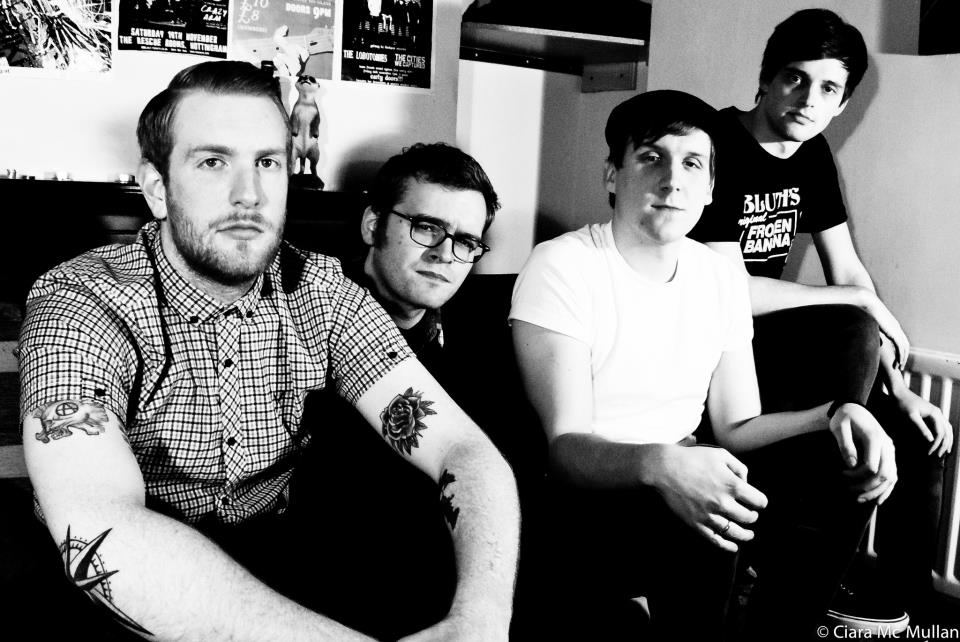 Taken from their Stand Up EP, we have an exclusive preview of Belfast punk band Empty Lungs new single 'Until The Day We Die'.
Comprised of footage shot at the band's EP launch show, the video was shot by Caught In The Headlight Productions.
The video will be officially released on Thursday, July 11. After playing NSX Festival in Dundalk on August, the band will embark on a Scottish tour:
August 14 – Sound Magic Studios, Ayr
August 15 – Nice'N'Sleazy, Glasgow
August 16 – Green Rooms, Perth
August 17 – Tam's Bar, Buckhaven (Matinee)
August 17 – Banshee Labyrinth, Edinburgh (Club Night)
August 18 – 20 Rocks, Dundee

Details of a forthcoming European tour taking place between September 25 and October 8 will be announced soon.
Stream/buy Stand Up here.
Watch the video to 'Until The Day We Die' below.