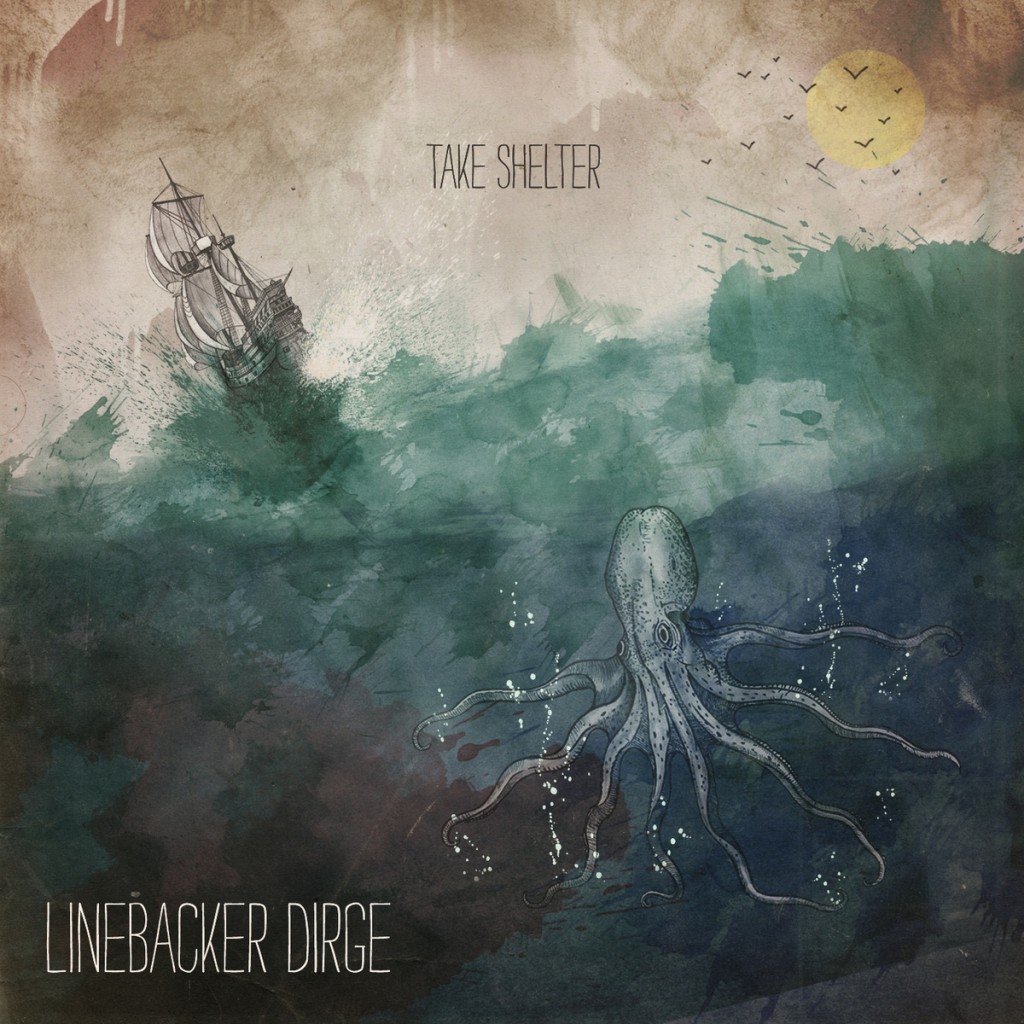 Belfast-based alt-rock four-piece Linebacker Dirge have released their thirteen-track debut album, Take Shelter.
Comprised of members of bands such as Kasper Rosa, A Northern Light and Affleck, the album –  the long-awaited full-length follow-up to the band's 2011 EP, There Are No Clean Getaways – was recorded by Jason Gibson (guitars/vocals), James Bruce (drums) and Ian McHugh (guitar, additional vocals). Artwork comes from John Quinn.
Stream (or purchase) the album via Bandcamp below.