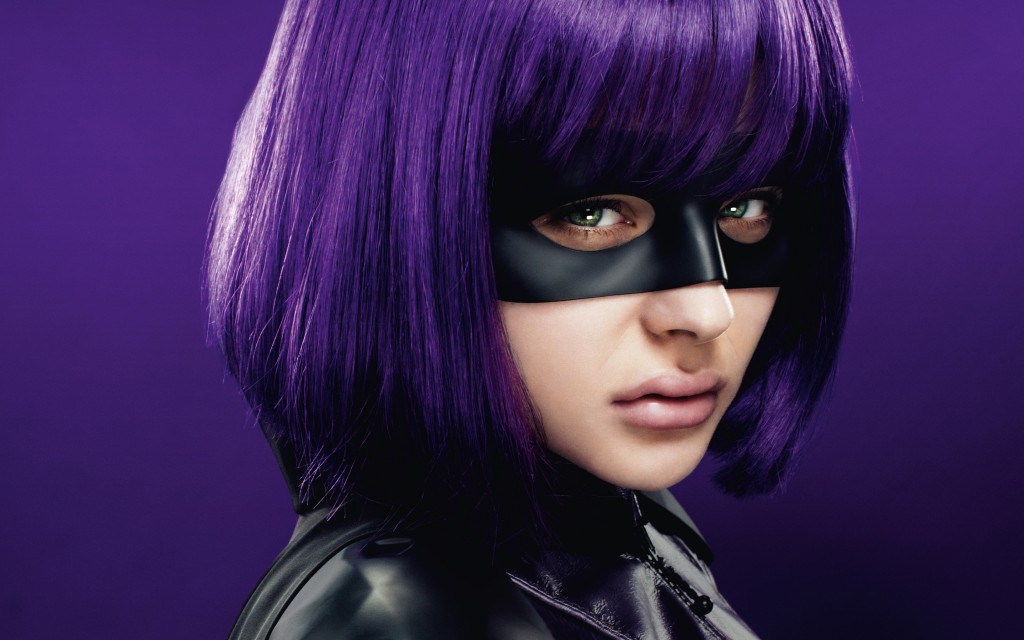 The long awaited sequel hit the screens to mixed reviews and with one of its stars Jim Carrey boycotting the film, it begs the question; where does Kick Ass 2 falter?
It's been said that Kick Ass 2 is a sequel with nowhere to go, perhaps a slightly unfair statement. The premise of what a superhero might be like in the real world holds weight, and is still a thoroughly enjoyable aspect of the film. What would one do? It's almost like starting a band; you build a persona set up a Facebook page, Twitter and get blogging. These are people most likely without Bruce Wayne's billions to fund a slick looking suit; roaming the streets resembling something you might see on Hollywood Boulevard rather than a conventional hero. The film's plot also toys with how people's priorities are shifting in a social media obsessed world "Hey Kick Ass, help me get a million views on YouTube" or something to that effect as one guy attempts to assault Dave Lizewski (Aaron Taylor Johnson). We're not talking about Metropolis or Gotham City, we're talking about New York City and a couple of awkward teens who strive to make a difference but the consequences appear the same, if not more severe. These are working class, average people, with a lot to lose.
There is a lot to work with in Kick Ass 2, an abundance of interesting characters and an excellent cast but it almost feels like writer and director Jeff Wadlow loses his way in an attempt to fit in too many superhero genre clichés. What's frustrating is a lot of these were already established in the prequel, why go back and rehash them? Chloe Grace Moretz's (above) child vigilante Hit Girl is now an awkward adolescent. Talk about raw talent, this girl knows how to act but it's a shame quite a majority of her screen time is wasted on well, struggling with being an awkward adolescent. This is 'Hit Girl' we're talking about and we'd expect more from young Mindy having being raised by Nicholas Cage's wonderfully eccentric Big Daddy.  Yes, Kick Ass 2 features an array of awkward high school scenes, and though entertaining feature too heavily in the plot. So much so, that it gets to the point where 'Hit Girl' becomes a secondary character.
Aside from the awkward adolescent cliché circa Spiderman or X- Men, other superhero motifs appear, such as the revenge plot, the exiled vigilante and like Frank Miller's Sin City there are some incredibly difficult scenes to watch. The much discussed rape scene for example, in which Wadlow distastefully throws in a joke about D'Amico being unable to perform, is enough to make anyone sick to their stomach. The flipside of this is the characters in Kick Ass 2 are completely compelling and relatable. Unlike a lot of superhero genre you even find yourself empathising with villain Chris D'Amico (Christopher Mintz-Plasse). D'Amico who almost resembles someone you might see on MTV's My Super 16 is just a spoilt adolescent with too much money and no guidance or family to speak of. Jim Carrey's almost completely unrecognisable as Colonel Stars and Stripes, the born again Christian and ex mafia member who seeks to mend his ways. Talk about a remarkable background and the closest thing to Nicholas Cage's 'Big Daddy' but sadly his character is completely underused and we never get a thorough insight into his origin story.
Kick Ass 2 has its moments, and kicks ass (excuse the pun) in some way. Here are a series of films that potentially makes the superhero genre accessible to all, you may not enjoy Batman, you may have never heard of Alan Moore but you'll no doubt enjoy the Kick Ass series. What's wrong with it is we've seen the awkward high school clichés in its prequel; the sequel introduces some compelling characters and thrilling plot lines but tosses them aside in favour of familiar territory and shock factors. Niamh Hegarty