Album Reviews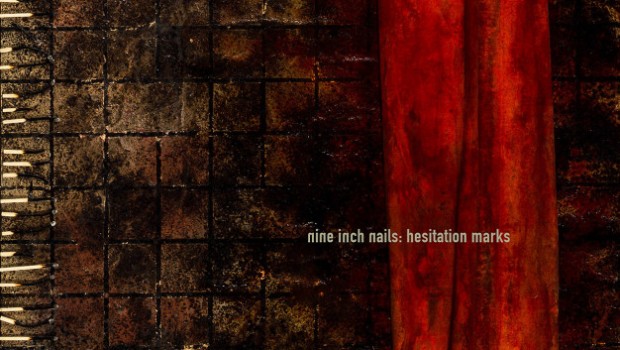 Published on September 11th, 2013 | by Aaron Hamilton
0
Nine Inch Nails – Hesitation Marks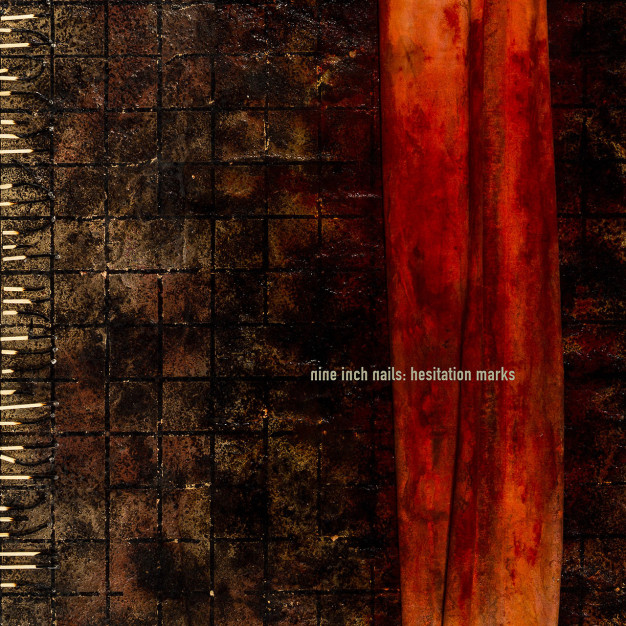 Hesitation Marks is the furthest Trent Reznor has pushed the aural parameters of Nine Inch Nails since the bands' inception. Whilst previous releases have varied in degrees, several constants have always remained: dark and nihilistic themes, recurring musical motifs, and tracks that build dozens of layers into a towering climax – most of these traits have been eschewed in favour of a new approach here. The new record Hesitation Marks – their eighth full length –  is an exercise in minimalism, in honesty, in peeling back the skin; both in terms of song writing and tone. Reznor is creating music with new goals in mind, having got sober, married and had two children in the last five years – nevermind winning an Oscar, a Grammy and an Academy Award for his soundtracks to movies The Social Network and The Girl With The Dragon Tattoo. The influence of his instrumental work is there, certainly – but there's more to it than that.
The only album to really compare to this one is Reznor's 1994 magnum opus The Downward Spiral (and incidentally, both records feature artwork by Russell Mills.) Back then, making rock music using almost exclusively synths was more than a little leftfield; with that in mind, his electronic shift in more recent years is a little more understandable, in an age where the creation, distribution and listening of music is almost entirely digital. 'All Time Low' is as close as the record gets to older, more aggressive material; toeing the same line between sexuality and violence that club favourite 'Closer' once did (albeit a little more subtly,) it's bound to split fan opinions down the middle just as 'Closer' did almost 20 years ago. Lead single 'Came Back Haunted' elicits a similar feel of anger and power, yet juxtaposes it with the more modern, controlled sound featured on the rest of the record. Combined with a rather unhinged music video by filmmaker and master of all that is surreal David Lynch, the track is a statement of reintroduction to a fan base that had plenty of reason to believe that this record would eventually exist.
Opening song 'Copy Of A' is a stunning example of Reznor's reinvention and one of the best tracks he has released in the past decade. It flicks between tense click-clack percussion and swells of noise familiar to tracks from The Fragile, and even features guitar playing by Fleetwood Mac's Lindsey Buckingham, although what is most noteworthy is the vocal – Trent's voice never lifts into its nuanced howl from the past, and it rarely does at any point on the entire album. His raging, angst-ridden id hardly features on Hesitation Marks; while themes of loneliness and fear are still explored, the principle tone is one of quiet satisfaction and peace.
For Nine Inch Nails, it's the subtler, quieter moments in which the uncharted frontier lies, and toned down as it may be, they are just as powerful as anything the band have written before. 'Various Methods Of Escape' is almost non-existent one moment, sweeping into one of the strongest choruses on the record immediately after, beautifully sincere and dripping with attitude; 'Find My Way' (which had been unveiled on a recent festival tour,) is simultaneously soothing and haunting, and is one of the most open and gorgeous songs the band has ever given us.
Lyrically the album is fittingly sparse as well. Most tracks consist of that particular brand of cliché that we have come to expect from Reznor, all very insular and direct, and like many of the songs Reznor's vocal performance teeters between quietness and silence, turned down low in the mix on most tracks. Even on oddball pop-rock track 'Everything', it's his stark vocal line that holds what would otherwise be a pretty jarring song from feeling too out of place. Dropped directly in the middle of the album, it's an unforeseen twist unlike anything else on Hesitation Marks and has riled many of the online world's musical shamans, though with repeated it listening feels much less drastic. Hollering an anthem of survival over thundering walls of guitar, the track was initially intended to be a bonus track for a best-of release (which has now been pushed back), and it's pretty much the antithesis of every other track on the record. Its celebratory tone may be justified, though – considering Trent's new approach to music and new outlook on life, maybe that's the whole point. "I survived everything/ I have tried everything."
Hesitation Marks is a controlled but brilliant return to form for Nine Inch Nails, and their best release in a decade. Worth listening to for Reznor's progression alone, it rolls from strength to strength and at times becomes truly exquisite. A master class in electronic production and song writing, it's a vital and powerful milestone in the bands history. Aaron Hamilton
Summary: Check out: Copy Of A, Find My Way, Various Methods Of Escape

If you like this, you might like: Puscifer, How To Destroy Angels, Team Sleep