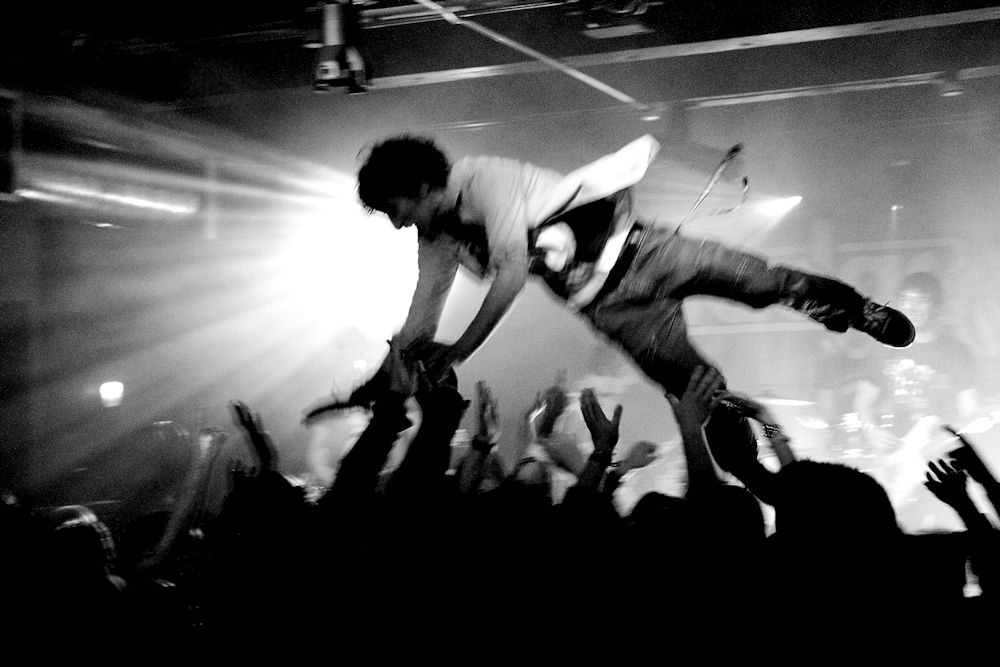 If you're a regular gig-goer in Belfast, chances are you will at least know amateur music photographer Diarmuid Kennedy to see. Having worked tirelessly on his own initiative to capture  pretty much every single local gig worth going to over the last twenty months, he has very kindly selected a dozen of his favourite distinctive black-and-white photographs during this period, offering a snapshot of a small but thriving scene and the thoughts of a true champion of homegrown live music. Take it away, Diarmuid.
"It is very flattering to be asked to select my favourite photographs for Thin Air.  I am a complete amateur and take the pictures principally for my own pleasure, but it is really encouraging to think that others get some enjoyment from them.  Rather than being a testament to my limited talent, the photographs reflect the hard work and amazing enthusiasm of the promoters, venues but most importantly the musicians who all keep the live music alive. Big thanks to all of them."
The White Mansions: Auntie Annie's, February 2012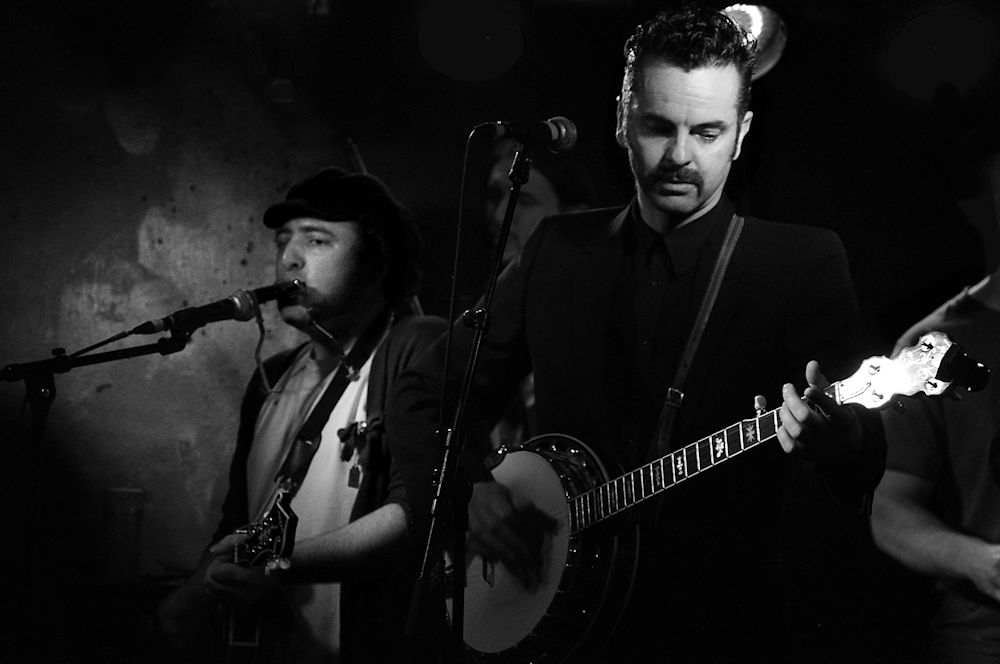 "I hadn't taken any band photographs at all before to going to see The White Mansions in early 2012.  I knew Paul Reid (playing the banjo) and brought my camera down.  He was hugely encouraging and largely thanks to his and White Mansions' reaction I started taking more."
Gascan Ruckus: Radar, QUBSU, February 2013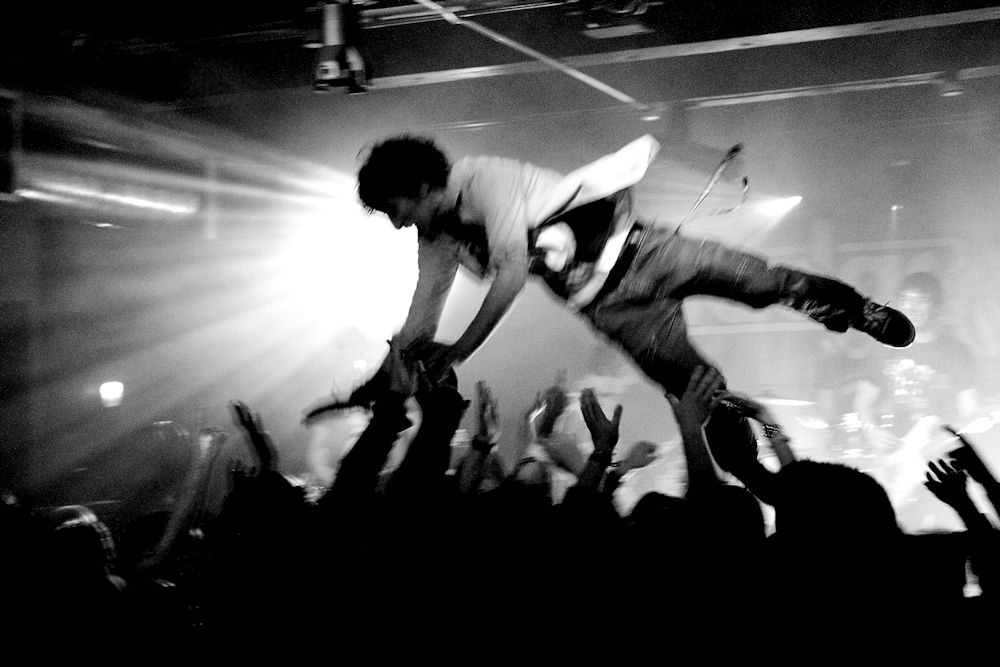 "Gascan Ruckus are somewhere in the background! It was mayhem near the stage so I went to the back and managed get this snap of a crowd diver before the bouncers moved in and stopped the fun."
A Northern Light: Transmit, The Limelight, March 2013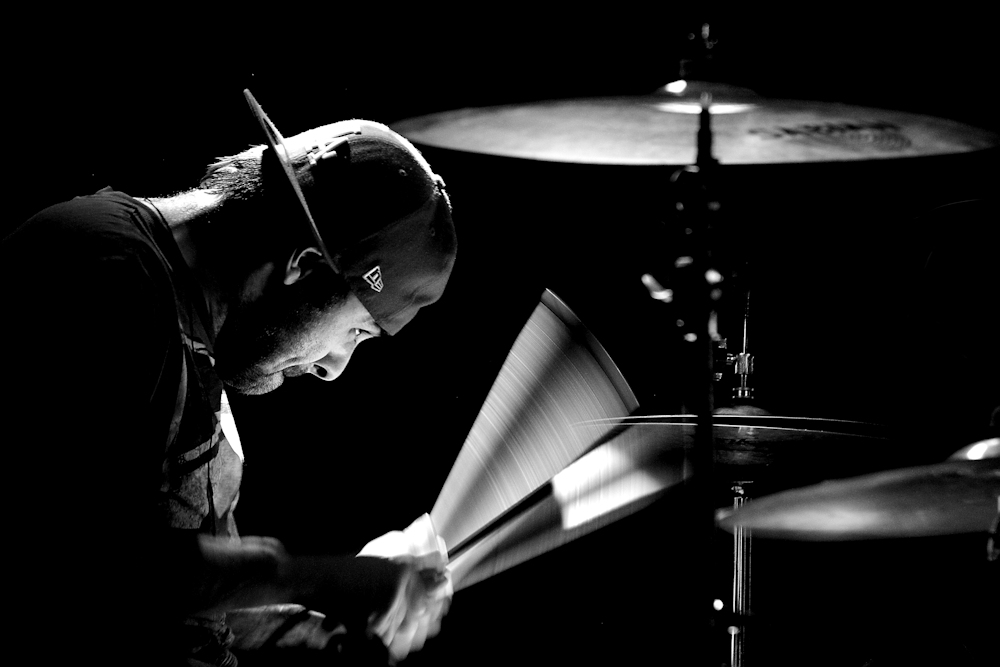 "Drummers tend to be hidden away and badly lit so it's always good to get a decent shot of one in action."
Bee Mick See: Auntie Annie's, April 2013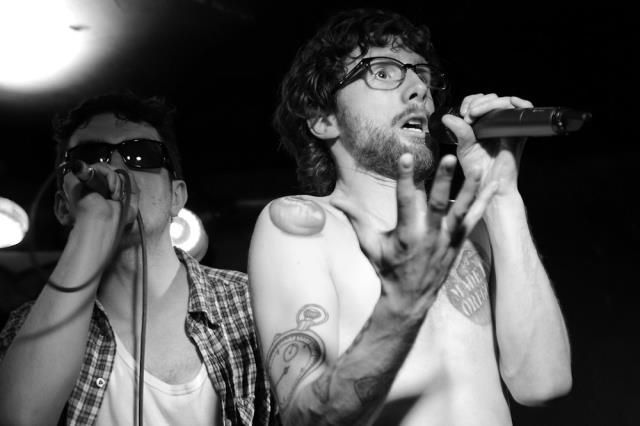 "Brendan Seamus (aka Bee Mick See) – a one man music industry and complete gentleman.  I think this captures the intensity of his performance."
Abandcalledboy: Transmit, The Limelight, February 2013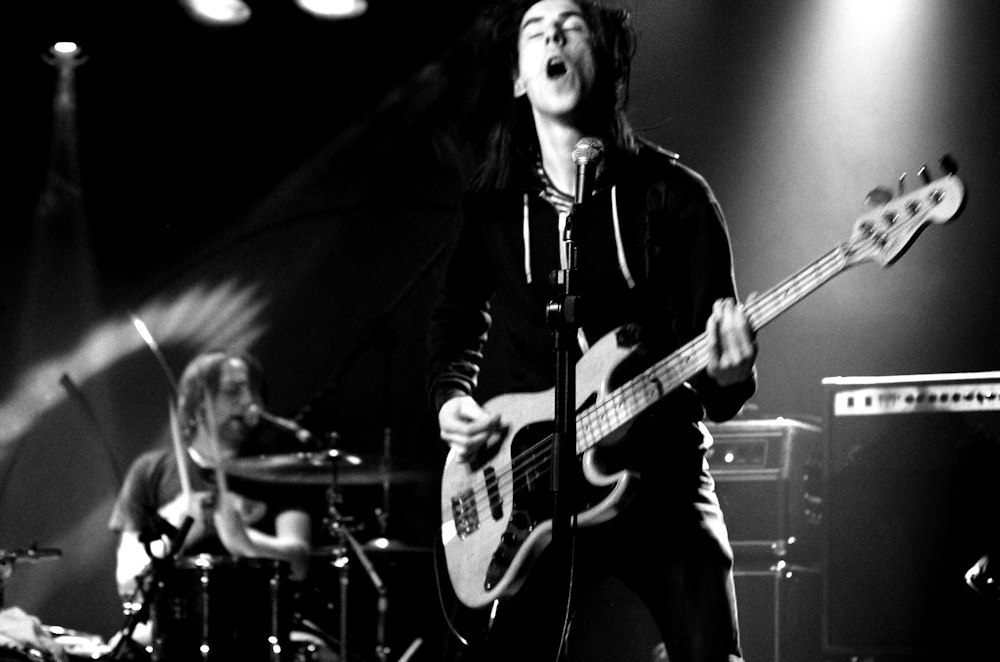 "Abandcalledboy are one of the most exhilarating live acts I've seen. I've taken loads of photos of them and have chosen perhaps the most technically inept! Blurred and slightly out of focus it captures some of their energy."
Bellos: Radar, QUBSU, January 2013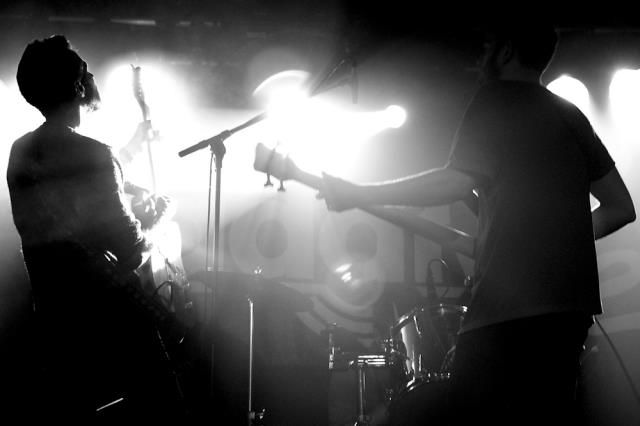 "Another photograph that highlights my regular ability to get picture taking basics wrong! Bellos are another "must see" act and the image, for all its short comings, does give a sense of their live power."
Bomb City 7: Transmit, The Limelight, December 2012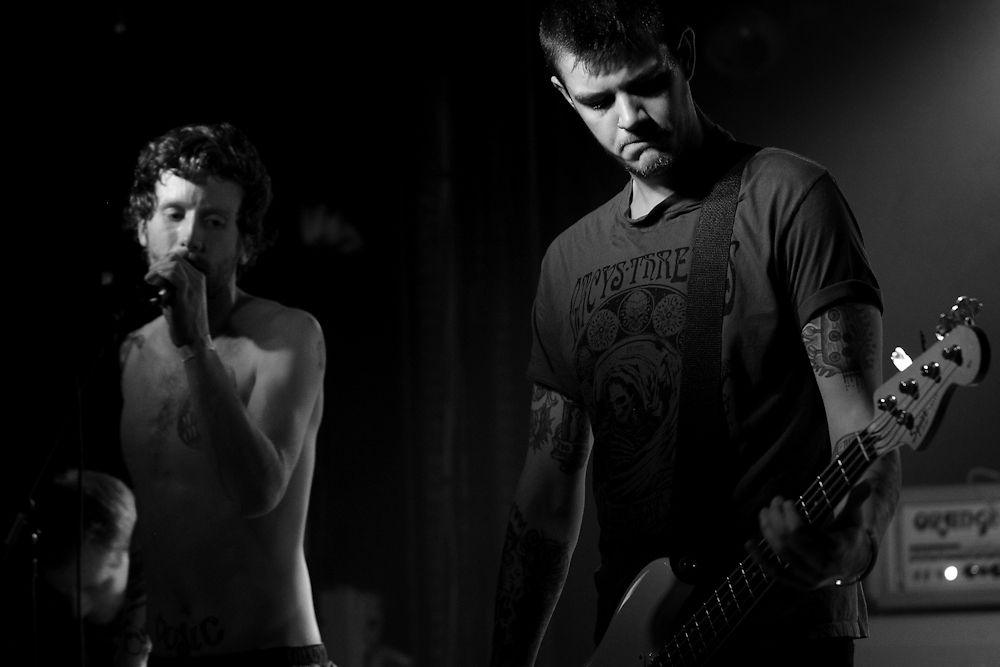 "I like photographs that capture musicians just concentrating on playing. The shadows gives this picture a real intensity."
The Couth: Transmit, The Limelight, August 2013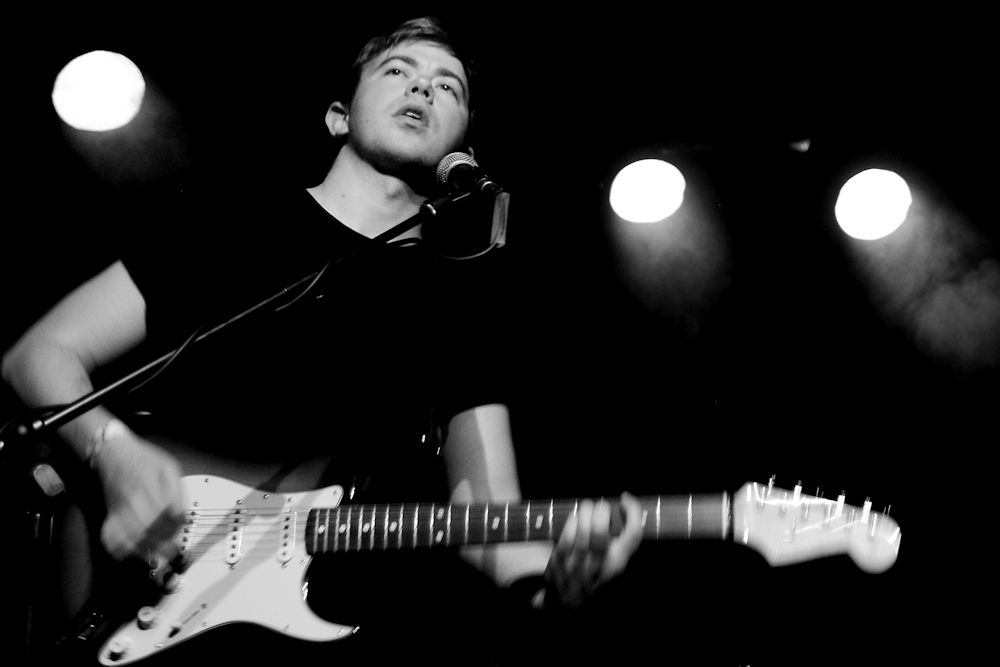 "Another musician lost in the moment. I think the pattern of the lights disrupted by the face, and the contradiction of the still face and blurred hands make this picture."
Little Miss Stakes: QUBSU, June 2013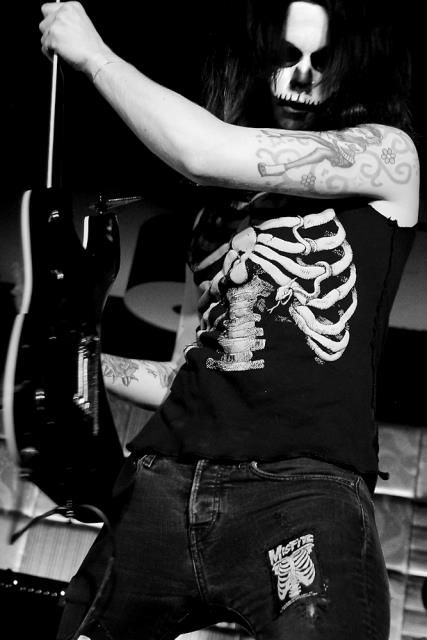 "Raiding the dressing up box and putting on a bit of slap could be a recipe for disaster, but this is an object lesson in style, conviction and performance."
Amidships: Transmit, The Limelight, May 2013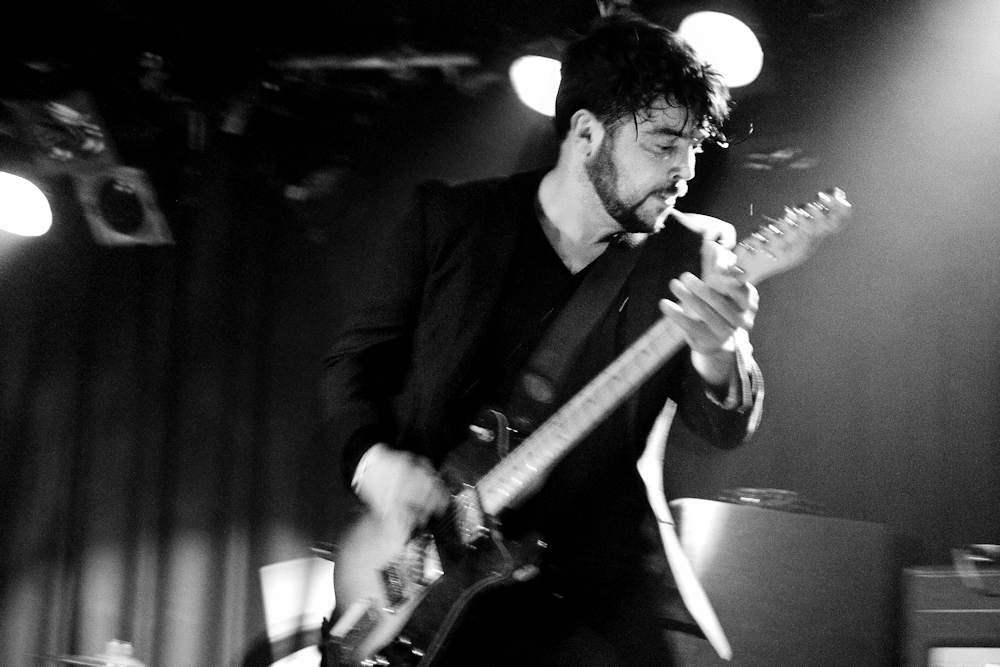 "Always great to see (and even better to capture) a classy performance. Some might say cliché but I say classic rock moment."

Pocket Billiards/The Unprotected: Transmit, The Limelight, July 2013
"As always with Pocket Billiards you should have been there – this is not a band to ever under perform.  In this picture you get two for the price of one as David Rooney (The Unprotected) joins them on stage for about 10 seconds before hurling himself into the crowd."
Tied to Machines: Transmit, The Limelight, February 2013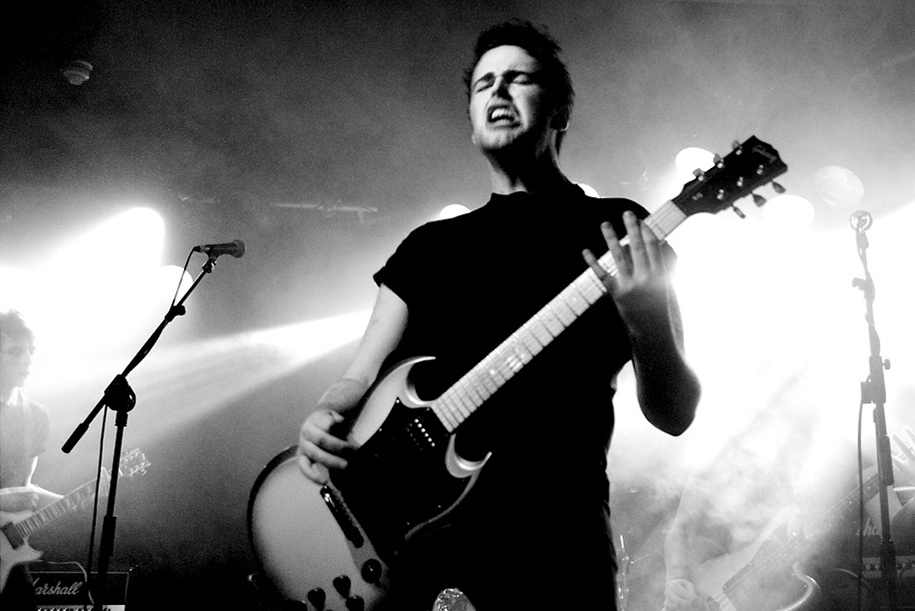 "Another band that don't know the meaning of slow! I've photographed them loads of times, but again it is the less than perfect image that captures them best."
Check out more of Diarmuid's work over on his Flikr page. You can also befriend and/or follow him if you are so inclined.