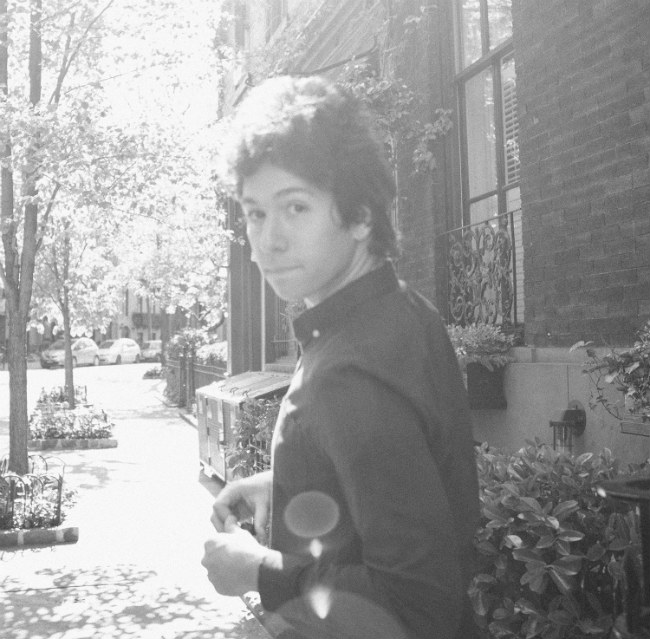 New York-based singer-songwriter Matthew Daniel Siskin knows full well the traditions that he carries on his shoulders when he sings on his debut album, Trust. Siskin's musical idols – the likes of Bob Dylan, Leonard Cohen and Elliott Smith – have all obtained legendary status in an overcrowded genre where vocals and an acoustic guitar are all that are needed to convey the most powerful of emotions.  But it's true that for every Dylan or Tallest Man On Earth there are ten if not fifty unnecessary and unoriginal fanboy acts, which only serve to dilute the enjoyment that there is to be found in one of the simplest forms of songwriting there is. Where Siskin manages to stand out from such revered acts is in the uber-simplistic nature of his songs: there is little room to hide in these tales of disillusionment, relationship breakdowns and yearning. Siskin's debut album as Gambles is a bruising exercise in storytelling, and one of the most emotional albums of the year.
The backstory behind Trust is an uncomfortable one which involves divorce, drug and alcohol abuse, and the feeling of living a life not your own. Having framed an album's worth of songs around these experiences, Siskin has left little to the imagination; indeed, you wonder at what point performing these songs on tour night after night stops becoming cathartic and starts becoming emotionally draining.
The album's undoubted centrepiece is the quietly devastating 'So I Cry Out', in which Siskin recounts the breakdown of his relationship with his girlfriend after she lost a child – "But if we had made what we tried to have, that boy or girl would have been so loved, would have had a Dad". Siskin delivers these same sorts of gut punches throughout Trust, yet they are rarely as powerful as they are here. Elsewhere, 'Trust' retains the same unpolished charm that started earning Siskin attention towards the end of last year, whilst '265' alternates between delicate strumming and heavy-handed strokes whilst Siskin croaks to his ex- lover,  "I want you to know I always was true, with all of my reasons especially with you".
Understandably, maintaining this tone for 45 minutes would be challenging – but it's interesting that when Trust's tracks do take a more direct approach, the results are notably less engaging. 'Safe Side' arrives sandwiched between two of the album's more tender moments, and yet its chords are literally thrashed out while Siskin talks of "Bodies and heat in the sweat, we'll survive".  Similarly, 'Schemes' feels brash; its threatening tone at odds with the rest of the LP.
That said, the biggest challenge that Trust will pose to any listener is its emotional density, and given the themes and history behind this album, that's hardly surprising. There is a lot to get through here without any real changes in musical style, and at times it can feel uncomfortable to continue to flick through the pages of Siskin's mind as he gets it all off his chest. Even at that though, Trust deserves special praise for reminding us of the joys of listening to a man with a guitar sing his heart out, and for giving us one of the rawest emotional recounts of the year. Andrew Lemon