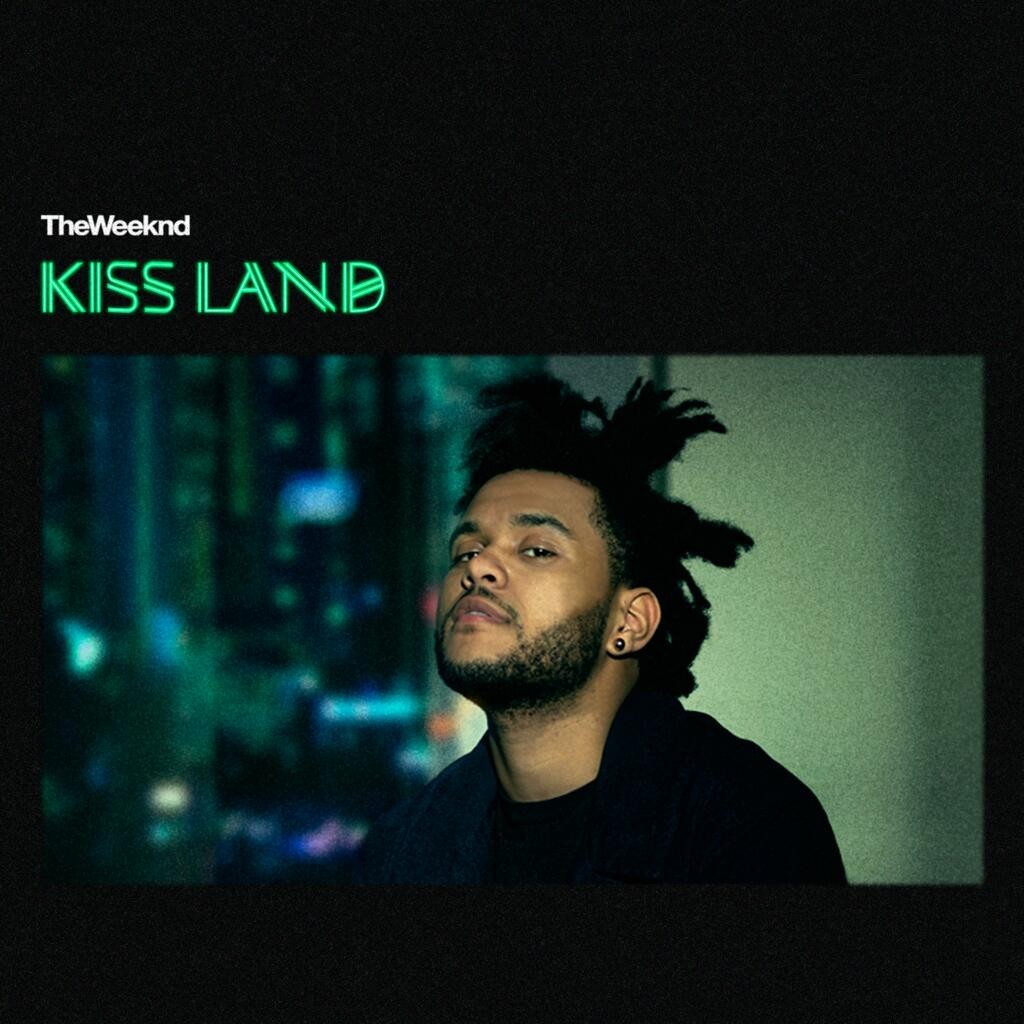 When Abel Tesfaye mysteriously emerged two years ago with a dazzling set of ice cold mixtapes that vividly depicted post-breakup anxiety, lurid sexual encounters and drug-enhanced paranoia, the impact of his music was only heightened by the ambiguity surrounding the artist. Preferring to lurk in the shadows of promotional imagery (or not appear at all) and presenting himself under the peculiar misspelled guise of The Weeknd, the faceless Ontario native leaned on his piercing falsetto to lure listeners into his desperate and debauched world.
While Tesfaye may have crept to the spotlight over time by breaking his anonymity, performing live, giving the occasional interview and even permitting his face to be featured on the cover of Trilogy – a compilation that gathered mixtapes House of Balloons, Thursday and Echoes of Silence – his impulse to depict isolation and fright have seemingly only been reinforced by his new found fame. Kiss Land may be his first album proper, but it mostly finds Tesfaye musing on his dissatisfaction with recent success, and turning to old vices as a means of escape.
As with his previous work, drugs and sex remain Tesfaye's weakness, but while fame may mean both are more plentiful than ever before, they seemingly provide little comfort. "So you're somebody now. But what's a somebody in a nobody town?" he asks on opener 'Professional', perhaps offering a flipside to his "amateur" Trilogy work. Elsewhere, a backstage liaison with a groupie on the title track reveals Tesfaye's more menacing side: "For what it's worth, I hope you enjoy the show, 'cause if you're back here only taking pictures you gon' have to take your ass home," he sinisterly tells the fan before the instrumentation swells and he sinks into cocaine-fuelled dejection. In The Weeknd's world, human interaction provides little solace, while woman appear to be the root of much of his angst, instilling an unsightly side of his personality as they bear the brunt of much of his resentment.
So while Kiss Land is about as dark a pop record as you'll hear all year, the instrumentation rings with an ugly-beautiful resonance that captivates throughout. Tesfaye himself has cited Ridley Scott's Blade Runner as an influence and, as such, he's constructed a gritty urban noir of skewered electric guitars and thumping 808s, ramping up the fidelity of his previous work. 'The Town' is a delicate neon-tinged electro ballad, while 'Belong to the World' positions Portishead's sledgehammer 'Machine Gun' as a backdrop, adding extra layers of keys and a sharp melody. One of the busiest tracks of Tesfaye's career, a supreme vocal performance makes sense of the madness, providing one of the album's highpoints.
The Weeknd's pop leanings significantly lessened as Trilogy evolved, but Kiss Land does have some entrance point tracks that display Tesfaye's tuneful ear. 'Live For' boasts easily the album's most accessible hook and the track's commercial appeal is enhanced by the presence of long-time associate Drake. In addition, the wobbly pop disco of  'Wanderlust' offers a counterbalance to the album's more gritty moments, and it's in this instance that the Michael Jackson comparisons often cited are most understandable. But while Tesfaye's talent is huge, he's no King of Pop; rather, a captivating sinner residing in a hedonistic world built from the genre's murkiest elements. Dean Van Nguyen
[soundcloud url="http://api.soundcloud.com/tracks/109161134″ params="" width=" 100%" height="166″ iframe="true" /]