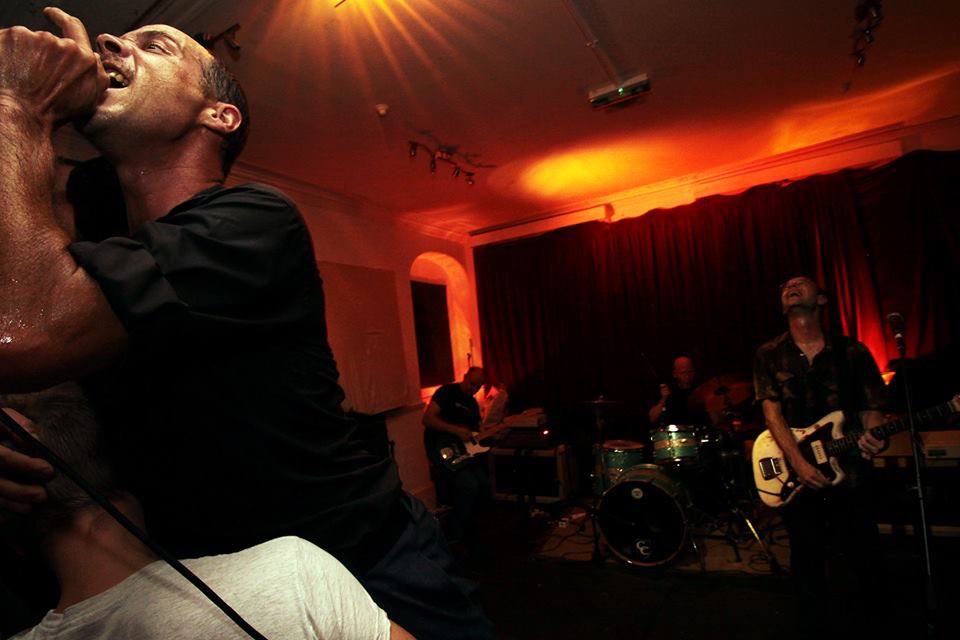 Just over five years on their resounding show at Laverys Bunker, Calfornian post-rock quartet Enablers' show at Voodoo on Friday, November 8 is our gig of the week.
Featuring the poetry and spoken word of frontman Pete Simonelli, the band are renown for their intense and altogether idiosyncratic live performances – think Slint meets Jack Kerouac. Better still, off the back of the release of 2011's Blown Realms And Stalled Explosions, one of post-rock's finest musicians, Doug Scharin – formerly of Codeine, HiM, June of 44, Rex and Mice Parade – is the band's current drummer.
Support on the night comes from Belfast jazz-punk four-piece Blue Whale and Selaah.
£7.00 in, doors at 8.00pm.
Go here for the show's event page.