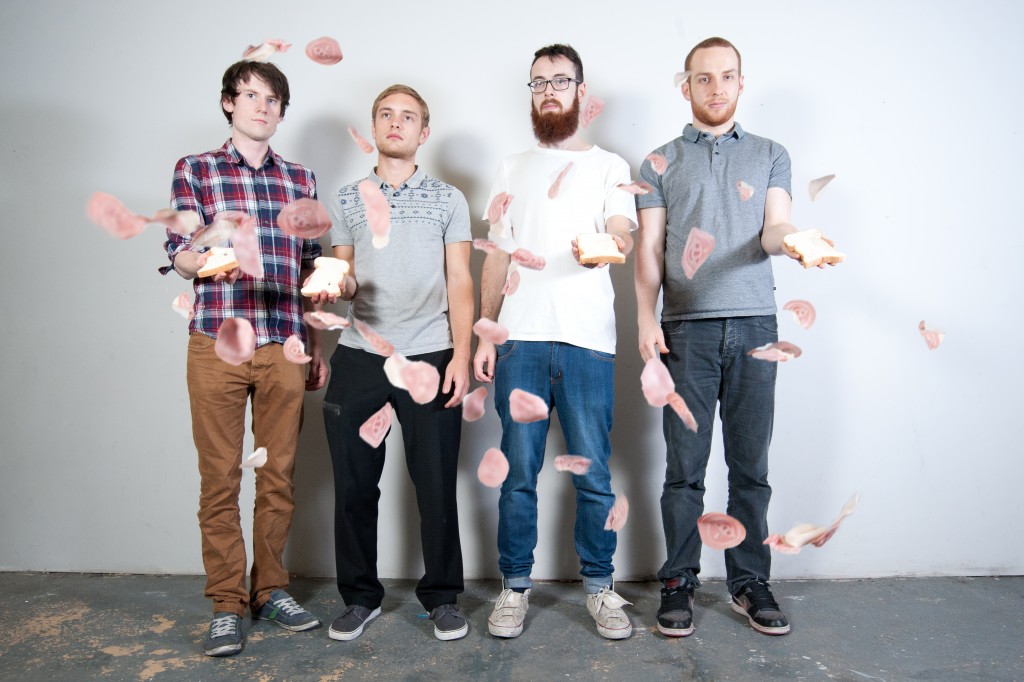 On the day of its official release, Dublin instrumental quartet Alarmist talk us through each track on their brand new – not to mention exceptionally good – EP Pal Magnet. Read their words and stream each track individually below!
Aztec Dreams
In this song we were trying to be quite intense but in an unconventional way, with these old-school guitar tones and blippy melodies rather than heavy rock riffs. A couple of us had gotten really into the 1950s producer Joe Meek and his albumI Hear a New World, which is full of these twangy slapback sounds and primitive early synths, and that definitely influenced the sound-world here. We had Rian Trench (Solar Bears) as our recording engineer, and he had some incredible early Korgs in his studio that did the trick nicely for this and the rest of the EP.
PG Films
PG Films is probably the poppiest thing we've ever done, and a lot of people will probably know already from gigs. It's pretty guitar-heavy but we balance it with old Casio drum machine sounds and some warped home-made samples. The main ending melody is absolutely ancient but we always wanted to use it in a big outro for one of our songs.

Pal Magnet
We started this with the idea of slightly over-the-top determined driving music; The intro riff appeared in the practice room, we joined it up with some pre-existing ideas, and the song grew out of there. It was fun to do a track that clearly draws on a load of different influences while still remaining coherent; a lot of the electronic stuff you see on Brainfeeder and Warp records, as well as old Mega Drive soundtracks, would have had an impact as well as more guitar-based music we were listening to. We had a lot of fun recording the end section, layering up winds and electronics to give it a distant big-band sound.
Bunda Internacionale

A big inspiration for the production/name of this track was the kind of intro you'd see on a 1980s cartoon, with the logo of some French-Canadian/Belgian/Spanish company and a cheesy little animation, preferably in VHS quality. We wanted to offset the poppier melodies and rhythms with a nice faded, dirty edge, as if you were listening to a slightly degraded recording, rather than just a band playing in a room.