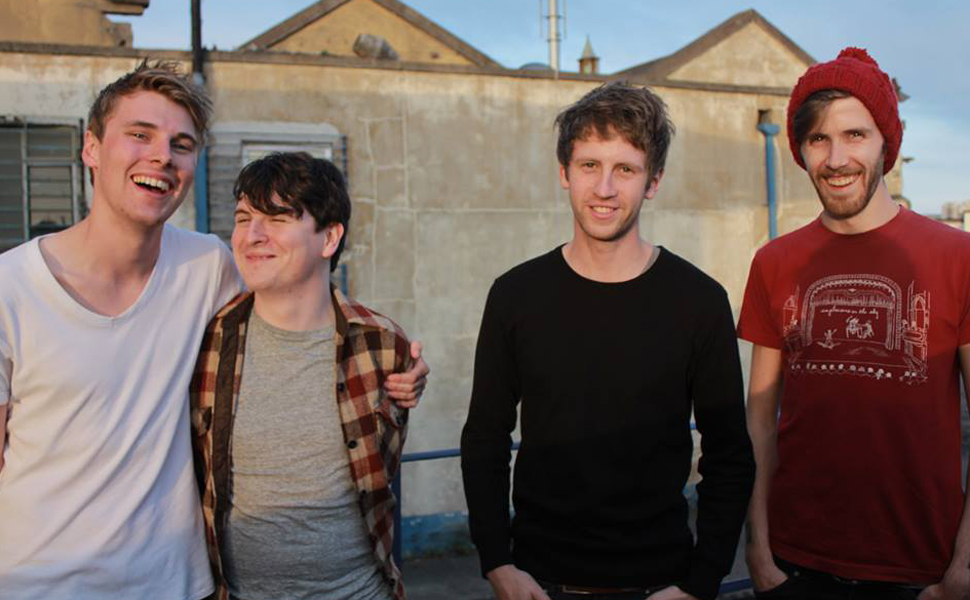 A cover of Blawan's terror-techno 'Why They Hide Their Bodies Under My Garage?' may not be the most orthodox way for a grunge-rock band to bring themselves to the attention of the blogosphere, but then again 'orthodox' isn't exactly the word that first comes to mind when listening to Dublin quartet Girl Band.
They certainly have their influences – fans of Mclusky, Liars, and Metz will want to get on board – but there definitely seems to be something setting the group apart from most modern 'guitar music'; whether it be the pent up frustration that seeps through their songwriting, or their gloriously rough round the edges production values.
Having already released a free to download mini album, France 98, the band are preparing to set off on a UK tour in support of their new single, 'Lawman', which we're chuffed to be able to bring you a premiere of. It's a perfect example of the band's buzzsaw bass sounds and off the wall song structure, and, well – we think you're gonna like it.
Check out Girl Band's upcoming UK tour dates below:
15th Jan – Brighton UK – The Green Door Store – Free in
16th Jan – Groningen NL – Eurosonic Noorderslag – Huis De Beurs
17th Jan – Tilburg NL – Incubated XL Festival – 013
18th Jan – Groningen NL – Galerie Sign – Free in
21st Jan – Rotterdam NL – Poortgebouw
23rd Jan – London UK – The Old Blue Last- Free in
30th Jan – Limerick IE- Bourkes Bar
01st Feb – Cork IE – Crane Lane Theatre
08th Feb – Dublin IE – Whelans
13th Feb – Galway IE – Roisin Dubh