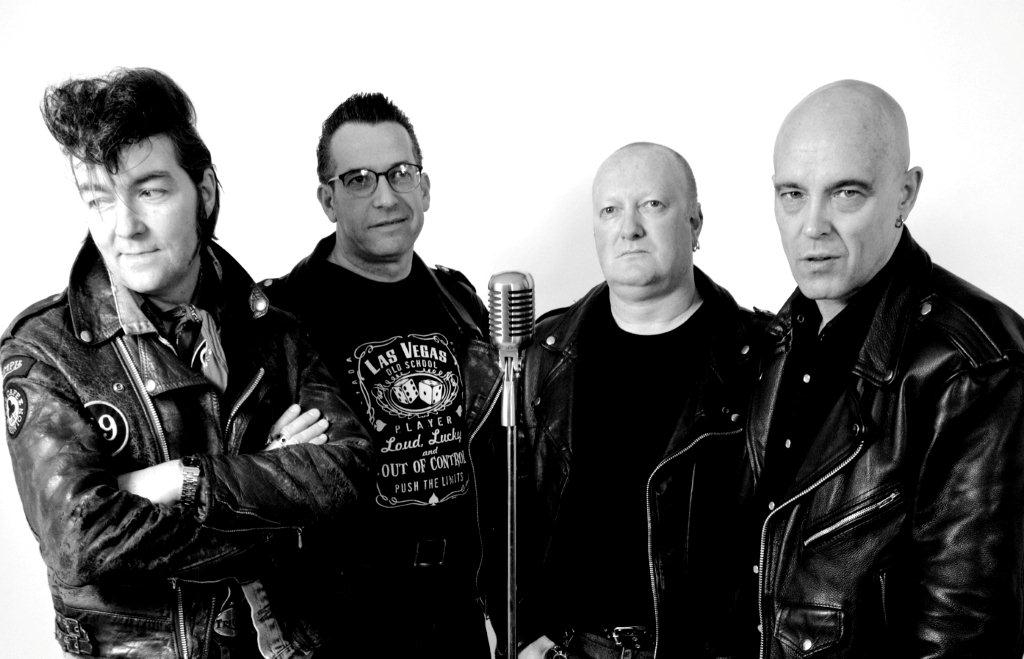 On Saturday, February 8 at Belfast's Black Box, Northern Irish rockabilly legends The Sabrejets (pictured) will headline our Gig of the Week – Last of the Voodoo Idols, the Brian Young-fronted quartet's fifth annual tribute night to seminal U.S. punk rock band The Cramps.
Culminating in a special Cramps tribute set from Sunglasses After Dark DJ Ryan Fitzsimmons, Belfast-based rock n'roll band The Groundlings, Los Reyez and special guests Thee Flash Guns will also perform on the night.
A free EP will be available to the first 200 people through the door, featuring specially-recorded Cramps tribute tracks by the four performing bands.
Doors are at 8.30pm, admission is £5.00. Go here for the show's event page.