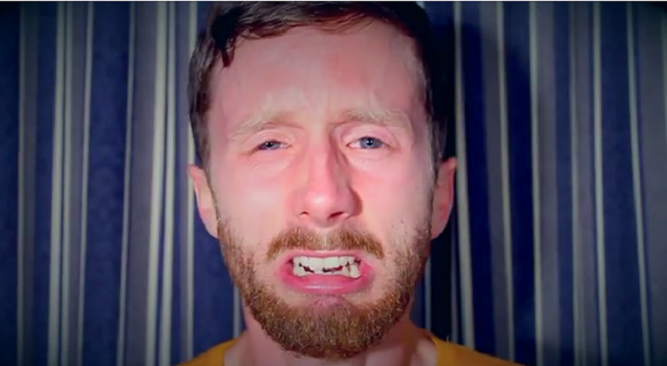 Featuring a heartbroken BeeMickSee, transatlantic indie-rap group Malibu Shark Attack  have released their first music video, for 'Better Off As Friends'.
Set for release on March 17 via No Dancing, the single features vocals from Dudley Colley of Dublin three-piece The Dudley Corporation. According to the band's Soundcloud page, the video "shares the turmoil and heartache in the loss of some of [our] most-loved groups. From The Undertones and Sleater-Kinney to The Streets and ABBA. [We] want you to remember one thing. No matter what happens, you'll always have the albums. As long as you don't smash them up".
Malibu Shark Attack are Rocky O'Reilly from Belfast and Tribe One, from Atlanta, GA. Check out our interview with Rocky from last year here.
Watch the video for 'Better Off As Friends' below.