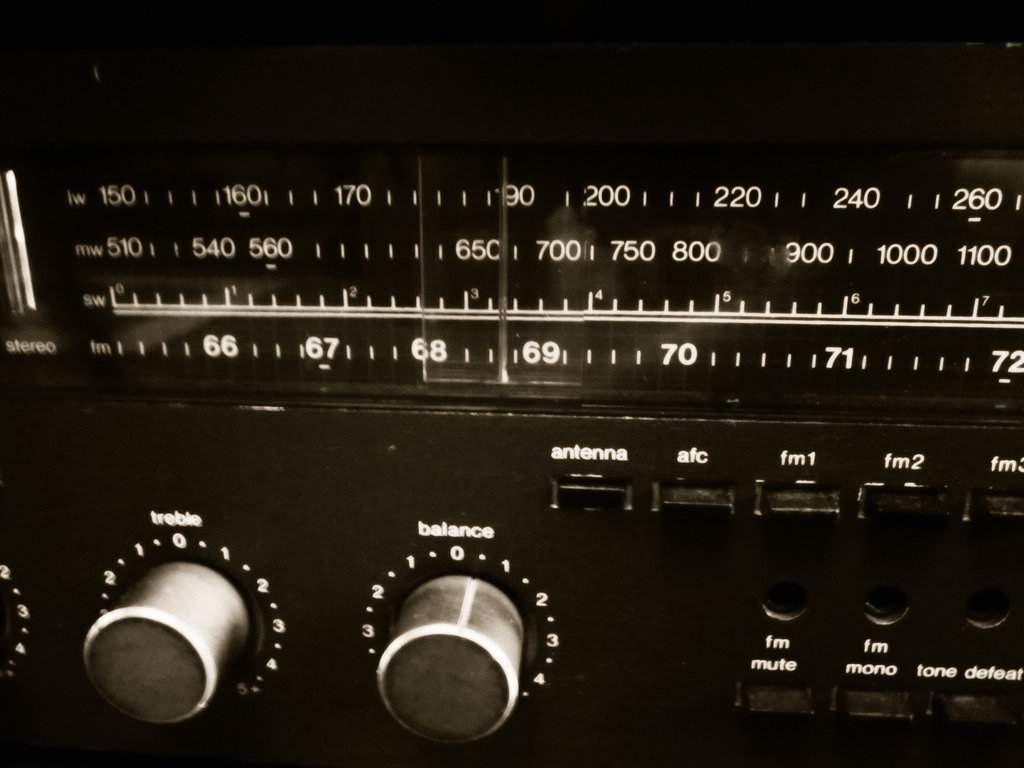 Over the course of doing a rant column in the hopes of entertaining others, you realise very quickly that while your first draft is often the most satisfying to get off your rotten little chest, it's also the most stupid thing you could possibly put into the atmosphere.
I was supposed to have a column in for Friday that would set the recent debate on radio right. It would accomplish this by dismissing radio as an artform entirely, citing podcasts, streaming, and many more external factors, combined with radio's own greed and narrowing remit, as it block-programmes itself even further backwards, into an unlistenable wall of manufactured pap white noise that most people on a daily basis have no interaction with outside of an office or their car. It would have had a tip of the hat to all the sound heads in the old-model Irish industry, like a pre-apathy Dave Fanning, as well as heroes like Ray Wingnut for what they do for Irish artists.
Well, a tip of the proverbial hat isn't really enough. And the little voice in the back of my head that prevents me from fulfilling all my dreams and living like a king atop a heap of enemies engulfed flaming-hot rhetoric has once again prevailed (to my chagrin).
The fact of the matter is remaining outlets available to independent labels and Irish artists, like Spin Alt, The Green Room on 96FM in Cork, and others, are invaluable outlets for exposure for artists, and could prove to be even more precious lifeblood in the face of impending conglomeration in a desperate radio sector. You're not going to get a bigger audience by any measurable scale, as these are usually plopped in quiet hours to fill quota. But you'll maintain and catch the ears of the faithful dial-jockeys that honour an old tradition and still go in for new music
It would be so easy, so very easy, to swat radio away as a cesspool of Neil Prendeville shock jocks, easy listening and drivetime filler. But it's not. Ray Wingnut's enthusiasm for all things Irish and independent is frankly nothing short of inspiring for bloggers, gig-goers, and other classes of music geek littering the Irish scene. And the humble attitude alluded to by another radio-cut victim, RedFM DJ and Leeside legend Stevie G, in his recent Tumblr blog regarding life in and out of radio attests to the class of people still musically active, and working in radio.
So yeah. Spotify might be providing you the tunes you love when you want, and tuning in on weekend dead air might be a hassle for some, but after finally looking at it with twenty-twenty vision, the passion with which your local Irish-artists show is brought to you by those fighting for Irish artists is more than worth the support. Check them out. Get requests in. Get behind them. Even get someone handy to tape the show if you can't catch it live. And while you're at it, push for a change in the quota of Irish and independent artists on air!
There would also have been a personal anecdote about how I dropped out of a radio broadcasting course because the lecturer told me to my face the current move toward formula and safety would happen, but that doesn't help at all. "No more John Peels", eh? Mike McGrath Bryan