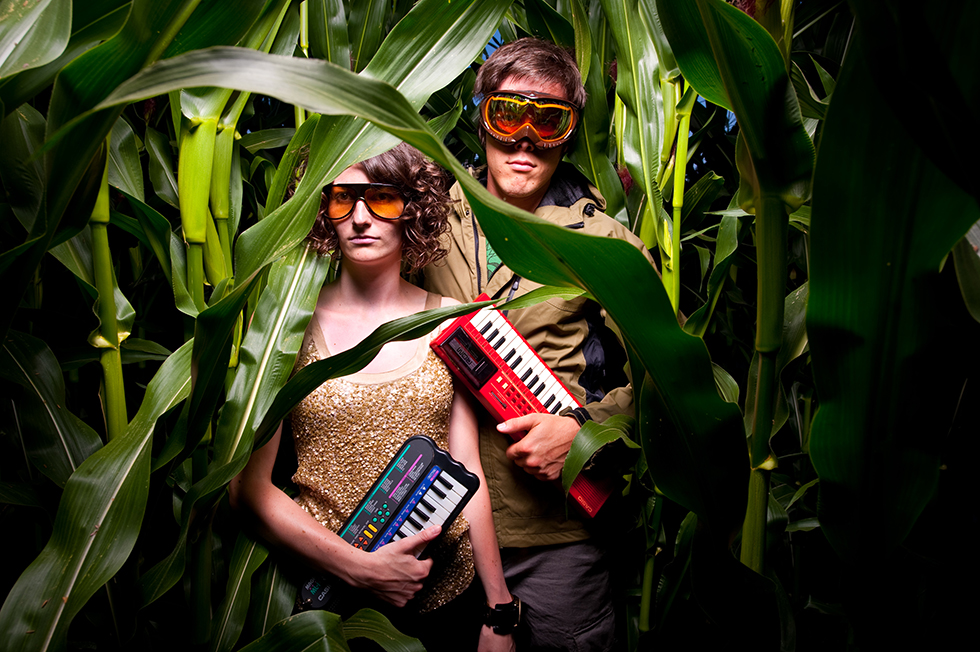 Go on, admit it. You've heard Slovenian music before. In fact, you hear it once a year in May when you make excuses to your friends for staying in, switch on BBC One and then sit there without as much as a single pang of shame as the Eurovision theme fades and Graham Norton gleefully introduces a series of horrendous, instantly forgettable acts. And there you are, dancing around your living room and singing along to the choruses of songs with unpronounceable titles, while your last shred of dignity shrivels up and dies and your partner discreetly packs their bags, slips out the front door and into the back seat of a waiting taxi.
Yes, we know what you've been doing and the time has come for you to repent.
The thing is, though, you're not alone. Dodgy Eurovision entries are the only encounters most of us have with Slovenian music, and that's a pity because this small central European nation has a lot more – and frankly much, much better – to offer. It's something that I hope to go some small way towards rectifying with TEE; not just now, in fact, but in future installments covering other far-flung corners of Europe, because there are mindblowing music-makers to be found all over, but who tend to exist outside the scope of our generally westward-facing radars.
Slovenia's music scene shares many qualities with Northern Ireland's. For a start, it's a small country with a population that just about reaches the two million mark, and the media that has grown up around the local music community is run predominantly by volunteers. Some of the main outlets include Rockonnet and Odzven, webzines publishing the as-expected mix of reviews, interviews and news, and HRUP, a blog and YouTube channel which has a strong emphasis on domestic artists.
And what about those artists? Well, after spending the the last couple of weeks sifting through them,  there's plenty of diversity on offer, and more than few are jaw-droppingly good. I've listed three acts below, the ones I've found myself going back to, but as the saying goes, "there's plenty more where these came from", and I implore you to search a little further by yourself because I'm confident you'll unearth a gem of your own.


Think post-rock. Think noise rock. Think sludge. Think death metal growls. That's what The Canyon Observer and they do it well, with a penchant for slowly evolving, intelligently crafted songs which nod reverently towards the likes of Isis, Neurosis and Godflesh. Since the five-piece formed three years ago they've released a couple of EPs – Chapter I: The current of her ocean brings me to my knees and Chapter II: These binds will set you free – and have shared stages with the likes of Russian Circles, God Is An Astronaut and Rosetta. They've also displayed a fondness for venturing beyond their own borders, and just this month they completed a ten-date European trek.


New Wave Syria (pictured) approach their music with a healthy do-it-yourself philosophy. Synths and homemade circuit-bent gadgetry are the order of the day here, and they're used to produce a mesmerically delicious brand of lo-fi, distorted synthpop. Their first album, Hello, Yes was widely acclaimed as Slovenia's best record of 2009 and is now available as a free download, while the release of their latest effort, Summer, is being met with a similarly positive reception. The duo have also ventured into the world of movie soundtracks, and received a Vesna Award in 2011 for their work on the film Izlet (A Trip).


One of the latest acts to emerge from Slovenia is Ewok, an electronic trio who gravitated towards each other following the demise of other projects. They just released their debut album, No Time, last month and local bloggers appear to be all aflutter over it. No Time is a collection of floor-filling house tracks which lie somewhere between Underworld and Northern Ireland's very own Japanese Popstars, merged with subtle elements of new wave, synthpop and even a hint of hip-hop for good measure. Patrick Conboy