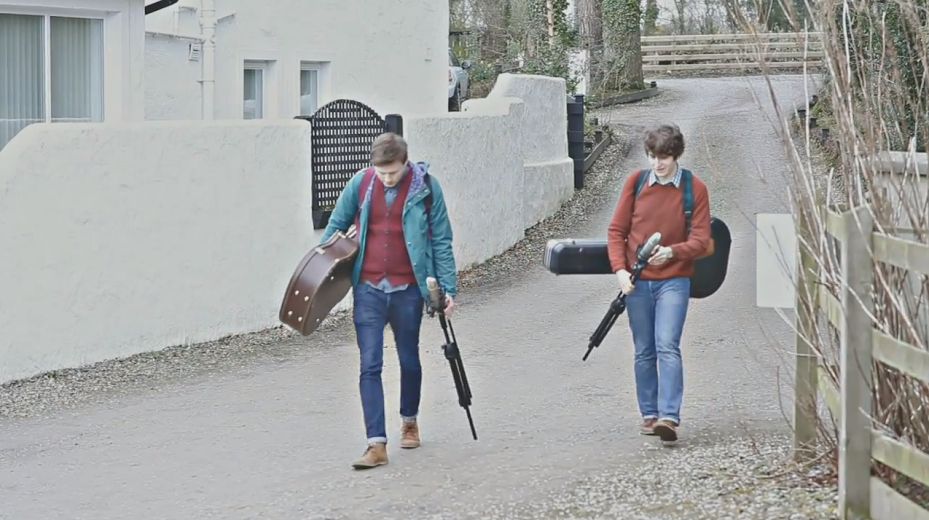 Our second video exclusive from a Northern Irish duo this week comes courtesy of Derry singer-songwriter two-piece Ben Robinson and Adam Montgomery AKA Sullivan & Gold and their heartfelt cover of Reuben's 'Nobody Loves You'.

Filmed by PIGMINTFILM, the video features Ben and Adam – previously of The Good Fight – performing their rendition of the song in Coleraine's The Stables Flower Co.
Sullivan & Gold will play the following dates over the next few of weeks:
April 4 – Flowerfield Arts Centre, Portstewart
April 12 – Whelan's, Dublin
April 24 – Cafe Nero (Lombard St, Fountain St, Botanic Av), Belfast
April 25 – Cafe Nero (Holywood, Newtownards, Bangor)
April 25 – The Beach House Session, Cairn Bay Lodge, Bangor
April 26 – Cafe Nero (Ballymena, Coleraine, Derry)
May 4 – Vantastival, Bellurgan Park, Co. Louth
A special competition is afoot too: tickets for Sullivan & Gold's show in Flowerfield Arts Centre on April 4 will be "beautifully bundled in a bunch of flowers and left in a undisclosed location this Saturday in Coleraine town centre for a lucky stranger to pick up and enjoy". Lovely stuff.
Watch the video for 'Nobody Loves You' below.