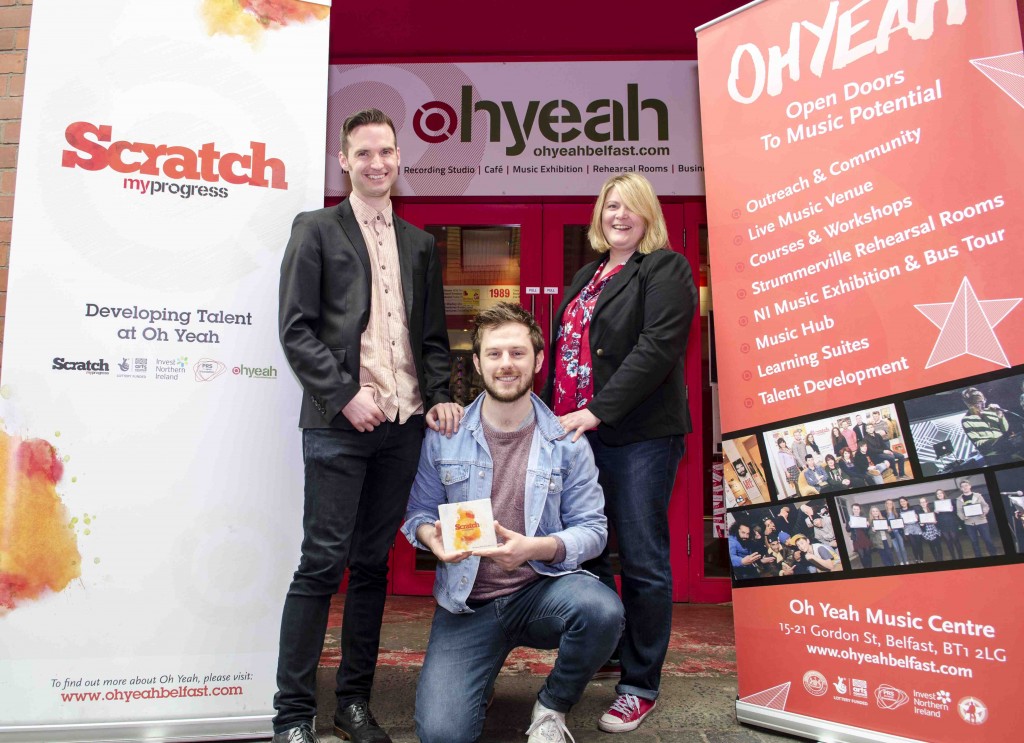 After two successful annual campaigns to date, Belfast's Oh Yeah Centre are once more on the look-out for young musical talent to apply for their 'Scratch My Progress' programme.
A talent development programme offering four musical acts the opportunity to "hothouse their talent, learn about the business of music, plus the trades of performing and writing", it will involve various meetings and workshops with music industry professionals including lawyers and accounts, vocal coaches, PR experts and more.
Charlotte Dryden, Project Manager of Scratch my Progress said, "[It] is opening the doors again to new music potential. It's the third recruitment drive for this project, and it's always an interesting time for us to see who is out there eager to develop their craft. We've had an exciting couple of years already, with a variety of artists taking advantage of the mentoring and services offered to them. We're hoping to tap into more great talent again in 2014, and confident there is plenty of potential out there."
The application process is now open, for full details on how to apply to be on 'Scratch My Progress' 2014, e-mail rebecca@ohyeahbelfast.com . Deadline for submission is Friday, May 2.
Stream Broken to be Rebuilt, the latest EP by singer-songwriter Katharine Philippa, one of eight acts of varying styles and sounds to have been involved in the scheme to date.